Nagelsmann was worried for a reason.
Bayern and PSG have not even played the first match in the 1/8 finals of the Champions League, and this duel already has a whole dramatic plot with the injury of Kylian Mbappe, who, it seems, should have missed the first leg for sure.
Looks like it won't pass.
Epic timeline: Mbappe's injury, Galtier and Nagelsmann dispute, Galtier's decision that Mbappe won't play – and Mbappe in the application for the match!
On February 1, Mbappe was injured in a match with Montpellier (3: 1), the defensive midfielder Leo Leroy rolled hard under him. In general, a terrible game for Kilian: he didn't score twice from the penalty spot, missed on empty ones, got injured.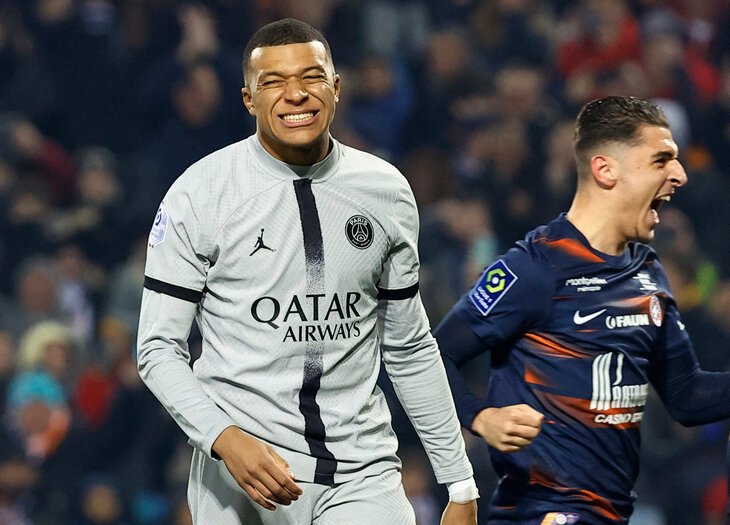 On February 2,  the PSG website presented the details: Kylian had an injury to the hamstring of his left leg, he was out for three weeks. It turns out that he was not supposed to play with Bayern – there were two weeks left before the first match.
On February 3,  Bayern coach Julian Nagelsmann was asked about Mbappe's injury. The German just laughed: "The wording on the PSG website is rather vague. Something like three weeks. If it's not structural damage, then I don't think Mbappe will miss the game. Therefore, I prepare as usual, believing that he will play. Of course, they can hide information about structural trauma, like playing poker. But maybe the other way around: they say he's out, but he'll play."
On February 5,  Christophe Galtier commented on Mbappé's injury for the first time, using Nagelsmann's statement: "I don't have to answer him. I read his comments, that's all. Such behavior is not in the style of the club and not in my style at all.
However, after a couple of days, the French media slowly reported on the return of Mbappe. On February 9  , Le Parisien revealed that both Mbappé and PSG were hoping that Kylian would return to Bayern.
On February 11, Nagelsmann again spoke with reporters – and insisted on the same. "I read a lot about the attacks, but in fact my words were not. If a player "drops out" and then he plays, everyone says: "What kind of idiot is this Nagelsmann? He allowed himself to be blinded." My answer was simply this: I prepare as if Mbappe will play, the same goes for Messi, I prepare the team as if both of them will play because they have other good players who can fill these positions. ".
On the same day, Galtier talked to journalists after the defeat from Monaco in Ligue 1. This is where the funniest part of the story begins. When asked about Mbappe's participation in the match against Bayern, he answers:No. I don't think Mbappe will play. There are other matches coming up, we don't want to risk his health. We hope he makes a successful recovery."
Suddenly, on February 12 , Sunday, less than 24 hours after the announcement, Galtier Mbappe is training in the general group. He did the usual exercises without the ball, at the end of training there was a session of shots on goal.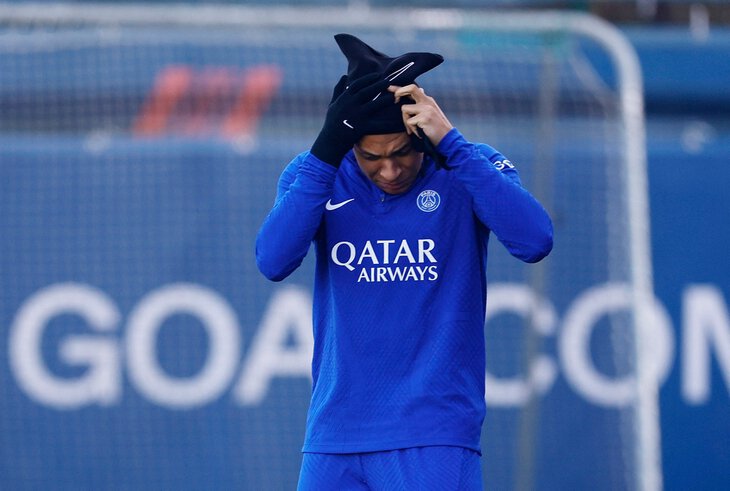 On February 13, PSG announced an application for the game with Bayern – Mbappe is. As well as Leo Messi and Marco Verratti, who missed the last match due to injury.