"I thought I was going crazy."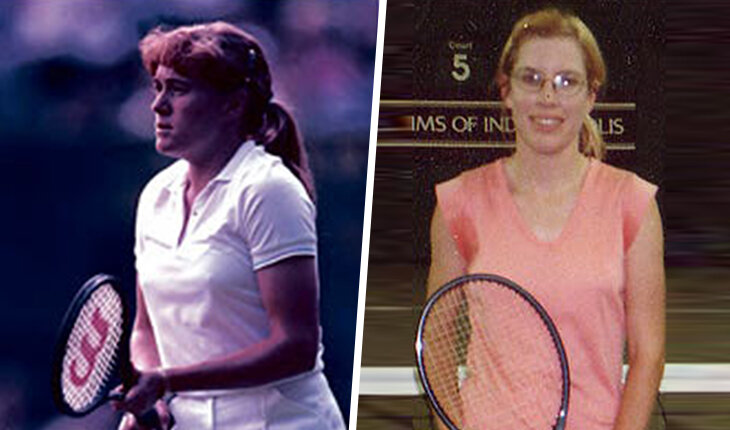 In 2014 at the Masters in Miami, Jarkko Nieminen defeated Bernard Tomic in one of the shortest matches in the history of the ATP Tour – the meeting lasted only 28 minutes.
And exactly 30 years before that, at the women's tournament in the American Richmond, a match took place in which one draw lasted longer. It consisted of 643 strokes and lasted 29 minutes. It was played by Vicki Nelson-Dunbar and Gene Hepner, who at that time were the 93rd and 172nd rackets of the world.
Naturally, this is the longest draw in history. Moreover, it took place at a very important moment – with the score 11:10 in the tie-break of the second set. Nelson played a set point in these 29 minutes, then took two more points and scored a victory 6:4, 7:6 (11).
She said about that draw immediately after the match: "I thought I was going crazy. Whatever I did with the ball, she hit it back. It took me a very long time to muster up the courage to enter the court. But she finally threw a short candle, and I scored – for good.
The 29 minute draw is actually just one episode of a pretty crazy match. Only one tie-break in it lasted an hour and 47 minutes. It turns out that on average it took 4.86 minutes to play one point.
In general, the match lasted 6 hours and 31 minutes. Until 2013, it was the longest match in history to take place in one day. But then the record was broken by the doubles meeting of the Davis Cup, in which Tomas Berdych and Lukas Rosol beat Stan Wawrinka and Marco Chiudinelli in 7 hours and one minute. But they played five sets, and the decisive one ended with a score of 24:22.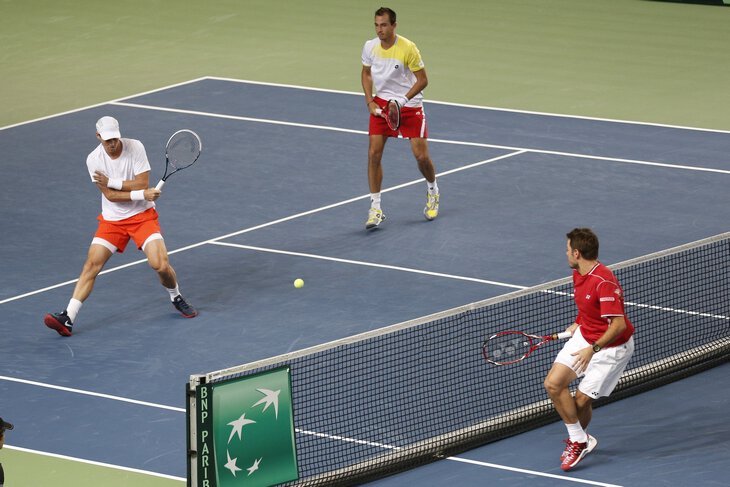 If you do the math, the men played 81 games in 421 minutes (averaging 5.19 minutes per game), while Nelson and Hepner played 23 games in 391 minutes and averaged 17 minutes per game.
Nelson explained why the game was so viscous: "We basically stood on the back line and threw candles." At the same time, according to Hepner, during the game she did not have the feeling that so much time had passed: "When you get into this kind of hypnotic state, the flow of time is distorted. I had no idea that six and a half hours had passed."
Unfortunately, the video from this match has not been preserved. And in general, history owes information about the record draw to the Richmond journalist John Paquette, who by some miracle brought to the stands. He said that at some point he began to count the number of blows in each exchange:
"They were so long, so I naturally thought, 'Who knows how long they'll end up playing?' I can't even say exactly why I watched this match. I'm glad I watched it because it turned out to be historical. But it certainly wasn't one of the best moments of my journalistic career."
After the match, Dunbar apologized to the linesmen and called her boyfriend. He recalled in an interview with the New York Times in 2009: "She said it was the worst day of her life. I asked if she lost. She said no, but she just left the court. And I told her to imagine what it's like for Jean."
After 25 years, Dunbar herself commented on that conversation with a young man and explained why she called that day the worst in her life: "I spent ages on the court, and it seemed ridiculous. It's ridiculous that I had to go through so much to win one match."
For that tournament, she earned $775 in prize money, while Hepner, who lost, earned $475.