Ribery and the sports minister are also against the president.
It looks like Kylian Mbappe is increasingly taking on the role of the first person in French football – now the striker on Twitter has criticized the head of the national football federation, Noel Le Grae, for his words about Zinedine Zidane.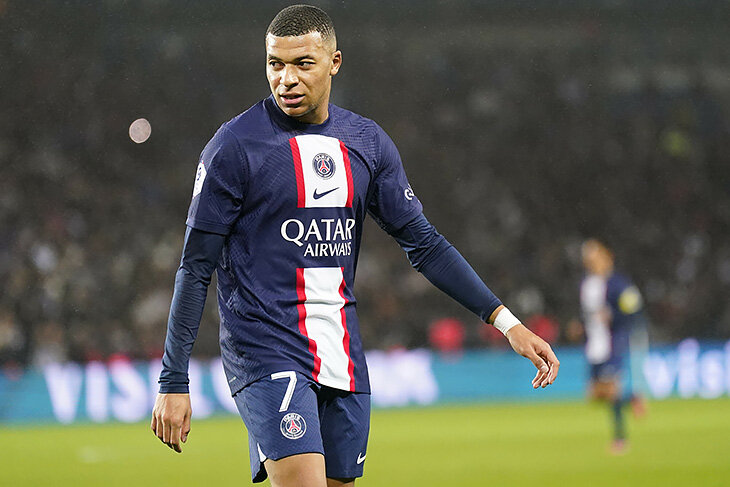 The head of the federation laughed at Zidane. Why all of a sudden?
It all started with the words of Le Grae. Discussing the extension of the contract with Didier Deschamps as head coach of the national team and the possible appointment of Zidane, he was quite sarcastic, and some words sounded extremely harsh.
"I know very well that Zidane has always been there, there is no need to tell any stories. He had many supporters, and some were waiting for Deschamps to leave. But who can seriously reproach Didier? Who exactly? We can play a bad match, but I've been working with him for 10 years and there weren't too many misses. You know, it's wonderful.
Zidane in the Brazilian national team? I don't know, I would be surprised. It's none of my business, he can go wherever he wants. I never met him, we never thought about breaking up with Didier [Deschamps]. All this is not true. Some journalists need to come up with something because they don't know what to write about and they prefer to say bad things rather than good ones. Frankly, I have never been on the side of those who condemn in advance.
Zidane can go anywhere he wants, to any club…or national team, but I can hardly believe it. Did Zidane try to contact me? Definitely not, but I wouldn't even pick up the phone if he called. Tell him to look for another club? Maybe we should arrange a special competition for him so that he can find a club or a national team?".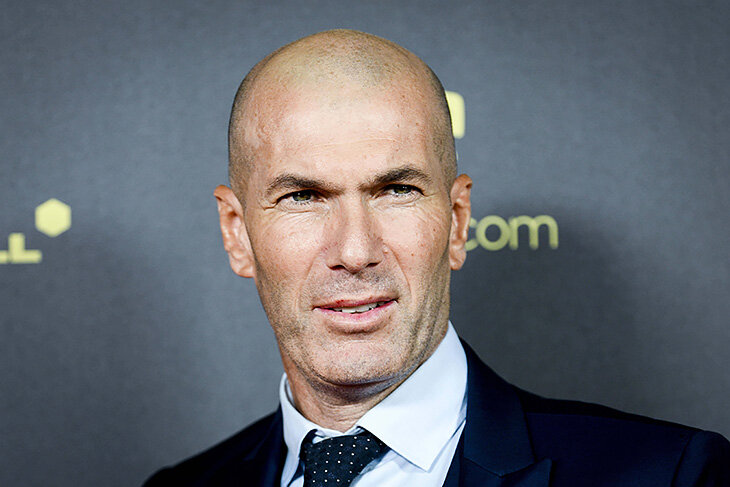 Mbappe answered – he defended his childhood idol. Deschamps' contract extension looked odd
Kylian Mbappé, for whom Zidane is one of his childhood idols, drew attention to the statement of Le Grey andtweeted: "Zidane is France, you can't disrespect a legend like that…".
Following his sarcasm, Franck Ribery also connected: he also tweeted in support of Zidane and hinted that French football might need another president.
The French sports minister, Amelie Oudéa-Castera, even demanded an apology from Le Grae: "The president of the largest French federation should not say that," she said bluntly.
In the morning , Real Madrid joined in : Real Madrid regrets the unfortunate statements of the President of the French Football Federation, Noel Le Grey, about Zinedine Zidane, one of the greatest legends in world sports. Statements are inappropriate for a person in such an important position, and discredit him.
Zidane's desire to work in the French national team has been talked about for a long time. In particular, the media noted that he was waiting for developments with Didier Deschamps and would like to be in the national team, and for this he refused several offers from other national teams – the USA, Portugal, Brazil.
President Le Grey nevertheless extended the contract with Deschamps, and there are also oddities here. The French media learned that he did not communicate his decision to the executive committee of the federation. Moreover, at a meeting of the executive committee, he did not raise the issue, and after the meeting he left for a meeting in order to finally agree on this very extension.
In addition, Deschamps managed to push through his position on terms: a new contract was signed until 2026, although Le Grey initially wanted two years less – only until the German Euro 2024.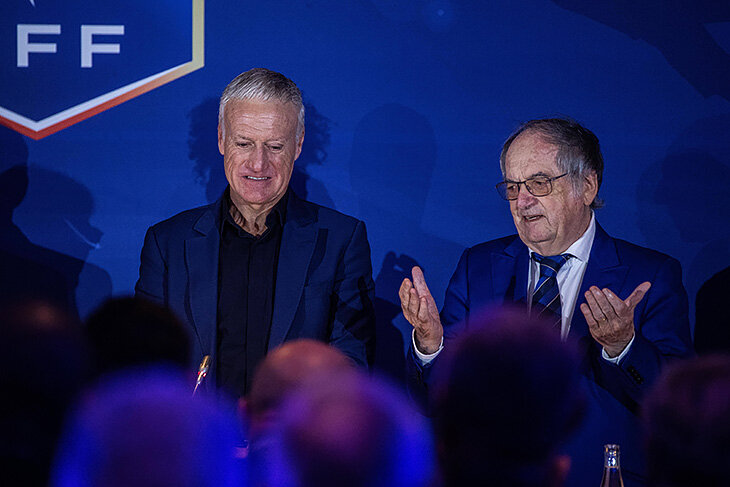 Mbappe has had personal conflicts with the head of the federation before. But not on that scale.
Mbappe, by the way, is not the first conflict with the FFF boss. For example, he had questions for the organization after Euro 2020 – Le Grey himself spoke about communication with Mbappe.
"I met him after the Euros, he felt that the Federation did not protect him after not being scored and criticized on social networks," the president said. We talked for five minutes in my office. He was angry, he didn't want to play for France anymore – which he obviously didn't mean. You know how it is, he is a winner, he was very upset, like all of us, with the relegation.
Then Kilian clarified on Twitter: he complained to the functionary about criticism for racism, which he forgot to mention. That conflict did not grow and remained only an episode.
The controversy regarding Zidane may be more significant.
Le Gret apologized: "Zinedine Zidane knows that I, like the whole French people, treat him with boundless respect"
On Monday, the head of the French Football Federation took the floor: "I would like to apologize for these statements, which completely do not reflect the course of my thoughts, and also do not say anything about my attitude towards what kind of player Zidane was and what kind of coach he became.
I gave RMC an interview that I shouldn't have done because it was trying to stir up controversy and pit Didier Deschamps against Zinedine Zidane. These are the two pillars of French football.
I admit that I made sloppy words that led to misunderstandings. Zinedine Zidane knows that I, like the whole French people, treat him with boundless respect."