Throw in your head the image of a classic athlete. It turns out something like a training freak, but not a very educated person, right?
If yes, then Iskander Yadgarov is the absolute antipode.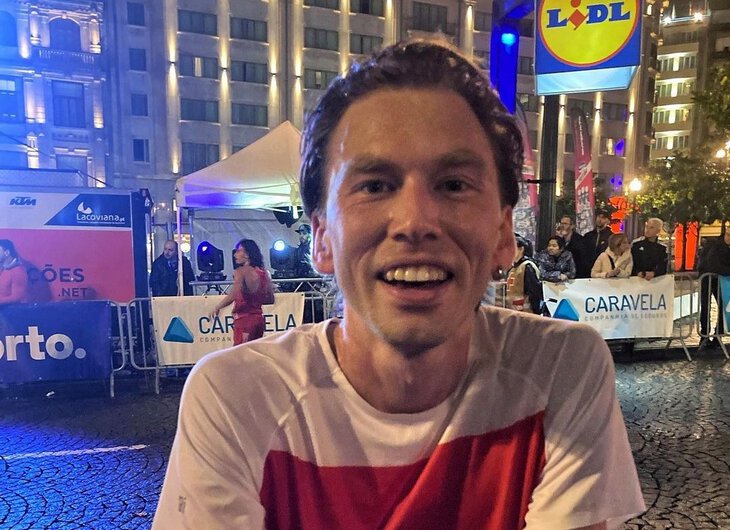 He was an excellent student until the 7th grade, and then he entered the Kazan boarding school, where the most talented children of the republic were taken by competition. I learned Turkish there. I got into prizes at the Olympics, but not in sports, but in physics. By the way, I passed the USE in this subject with 96 points (out of 100).
Entered Moscow State University. And only there he began to fully train. After uni, I ended up at Yandex. By that time, Yadgarov had noticeably improved as a runner. In 2017, he won the Moscow Half Marathon, and two years later, the country's main road race, the Moscow Marathon. In between, he shocked, taking victories in prestigious runs, for example, in the Joker costume.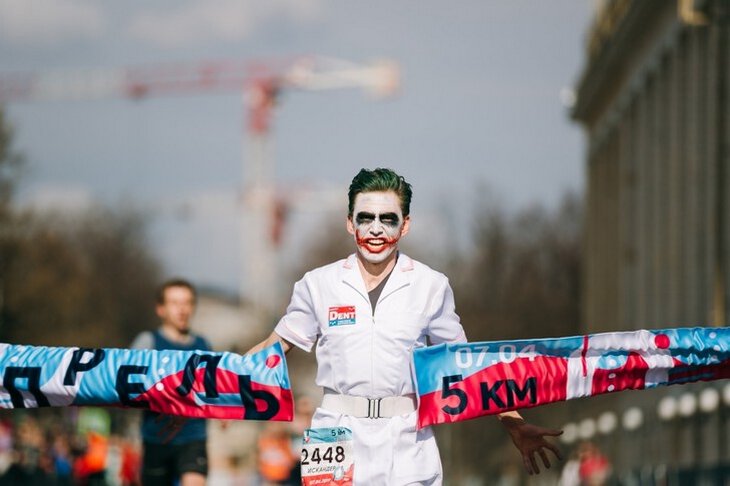 The most valuable thing is that Iskander remained an amateur. That is, he did not stand on sports betting. Trained in the morning before work or late in the evening – after. And when I felt that preparations for an important start needed training, I took a vacation and rushed not to the south, but to Kenya. To figure out why the fastest stayers in the world are there. 
The programmer fought on an equal footing with the best pros in the country and did not hesitate to tease them about it. Ironic posts worked – interest in starts with his participation grew. So is the audience on social media. Sponsors began to appear. From an amateur!
It turned out that Yadgarov became the flagship of the amateur running movement in the country. Showing mediocre results on a global scale, in Russia he remains more popular and recognizable than world champions in athletics. Because the pole, in which Angelica Sidorova is incomparable, is a niche discipline. And going to the park and running 5-10 km is a story accessible to anyone.
Not everything went smoothly for Iskander. He wanted to qualify for the Tokyo Olympics, but did not even meet the standard. There were years without major victories. Hard injuries. However, he regularly brought something to the running. So, resigned to the fact that the CR-2021 marathon – the last chance to qualify for the Games – will take place without him, he organized online fees for pacemakers (the federation did not have money). So that they can get Stepan Kiselyov, the main competitor, to the desired result. And I donated most of it first.
His brainchild is DieHard : people gather on Sunday mornings and arrange long runs with an increase in pace. History is free. Or the club – "Running Monastery". The name is symbolic, because the coach there is Mikhail Monastyrsky. Last summer, the boys and girls from this club took out all the major road races in the country. Some closed the entire top five.
A beautiful result of the past season is the victory of the ideologist of the Begovoy Monastery, Yadgarov, in the Moscow Marathon. About a month after which he left Russia. And the other day I performed at my first foreign start in 5 years: 5th place in 10 km in Porto.
We started with the move.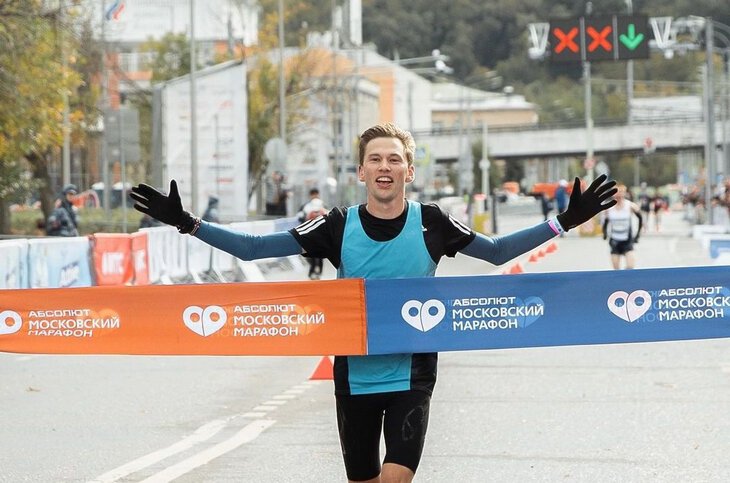 Yadgarov changed his comfortable job and moved to another country, because life has become like Groundhog Day
You are now in Portugal. Why?
– The version that I wrote in my telegram channel is the main one: I just got bored. For some reason, I keep making things difficult for myself. February events just pushed. It is easier to start a new life when you have lost a lot of things.
– In 2017, in an interview with Irondeer, you explained your reluctance to go abroad as follows: I sit so comfortably that I don't want to move.
– There I said that I would think about changes when life becomes like Groundhog Day. This happened. I reached a plateau. It became too comfortable. I got an apartment in Moscow, I had a solid income from advertisers, everything is fine at work. In Russia, there was a large outflow of IT-specialists, so the demand for the rest has grown even more. It was better to stay. But more boring.
– Let's clarify: if it weren't for the February events, would you have left?
– Not so fast. Or maybe I never would have. But I identified three more points, independent of what happened, that really pushed for the move.
The first is the endless winter. I have been sick a lot in the past.
The second thing is that it infuriates me that for many years I have not been able to perform where I want to. Time is running out. And I always got high from foreign races. For several years I was a hostage of the situation and then I realized: what the hell? I am not a hostage, but I am in control of my destiny.
Third, work. 8 years at Yandex. Everybody. Tired. It's great there, a great team, but I probably just burned out. I want to try myself in a different place, in a different language environment.
– When you go to global changes, something always holds you back. What slowed you down the most?
– I thought for a long time whether to agree to the first offer. When everything happened in February, I realized: this is a sign, it's time to act. Opened LinkedIn. And there, the more experience, the more messages from recruiters. Looked at the last three offers. The first is the Dubai-based company Careem, which is like Google. Meta * – and here you need a postscript that the company in Russia is recognized as extremist and its activities are prohibited in the country. And the third is Revolut.
Communicated with all HR. Revolut was the first to offer an interview. Passed it, and they immediately made me an offer. I'm like, "Well, that's great." I didn't even prepare for Meta – there was a difficult interview, I was too lazy to bother.
And then all the doubts were based on whether I could choose what I really need on the first try.
– You also said that you don't believe that Europe is super cool. As a result, I ended up in the westernmost part of it.
– It's just an office. After the interview, I was told that there are two locations to choose from: Berlin or Porto. And I wanted a cool climate! And I have never been to Portugal.
– Porto is wildly beautiful, but expensive.
– Very beautiful, yes. But what kind of high cost are you talking about if sneakers here are three times cheaper than in Russia?
– Somehow I drove around Europe for three weeks – and the highest price tag for housing was just in Porto.
– Come on? You see, I have not traveled to Europe for a long time, there was nothing to compare with. But after the Revolut office opened here, housing still took off. There are a lot of IT people, some of them start to raise prices, as a result, IT people are bargaining with IT people. Tin! I even had to send the owner a link to the social networks – he had to make sure that I was not some kind of suspicious person.