Already today.
This Friday, Alexander Emelianenko will fight again in pop MMA – at the REN TV Fight Club tournament. In September, Alexander lost by knockout to Datsik, and in November he was supposed to meet with the head of Arena FC promotion Sergey Yerkaev.
But the fight did not take place, and Svyatoslav Kovalenko became Emelianenko's new rival. The popular blogger fights a lot in pop MMA, churns out victories and suits the current Alexander. After all, Emelianenko is no longer ready for high-level rivals, but still attracts viewers with a big name.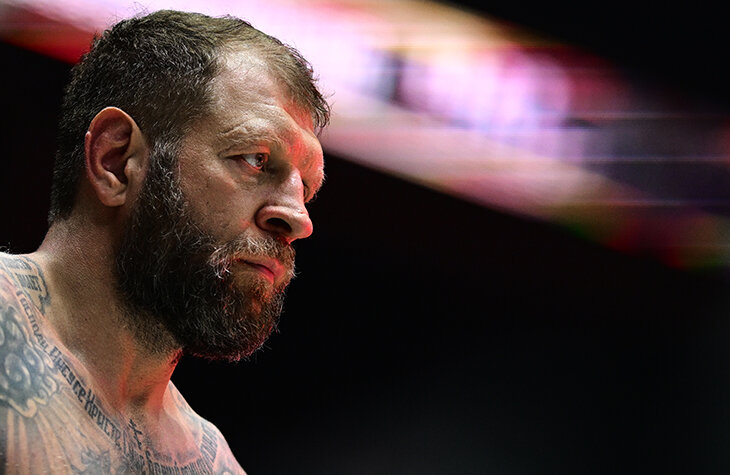 Emelianenko passed, but makes good money in pop MMA. In the industry, big fees and weak rivals are ideal for the current Alexander
Emelianenko's recent fights have shown that he is not ready to fight at a high level. It's not about physical readiness – Alexander has already proven that in a short time he can drive off weight and return the famous cubes. The problem is that the 41-year-old fighter has aged a lot: the reaction, the speed of the hands have disappeared, and it is getting harder and harder for him to hold the blow. And it seems that these problems can no longer be solved by training, no matter how good Emelianenko looks outwardly.
Probably, Alexander will spend the rest of his career in pop MMA, where they still give a lot of money for a big name. In September, Emelianenko already fought with Vyacheslav Datsik in the Hardcore FC league. Fans have been waiting for the fight for about 10 years, but it came out crumpled – Alexander was knocked out in 13 seconds.
Datsik knocked out Emelianenko in 13 seconds! – and closed the personal conflict. Alexander finished off the spree
Emelianenko's next opponent is simpler – blogger Svyatoslav Kovalenko. The guy has been shooting videos for YouTube for a long time, and with the rise of pop MMA, he began to interview fighters. Realizing how much hype there is in the industry, he himself began to engage in martial arts. And soon to perform – at the same time successfully. Now out of 14 fights he won 10 (one fight ended in a draw). Svyatoslav is on a series of eight victories, the last of which in October he won over Artem Tarasov.
The low level of rivals allowed even a novice blogger to fill a good streak. But Emelianenko is sure that he will beat Kovalenko according to the rules of MMA, because he does not see him as a fighter.
"Now Kovalenko will get it. Now he doesn't know what shape I'm in. I know he's scared. He is not a fighter, he is not ready. The fact that he once fought is not an indicator. Everyone is fighting on the street. When you go against a trained athlete, it's completely different, "said Alexander.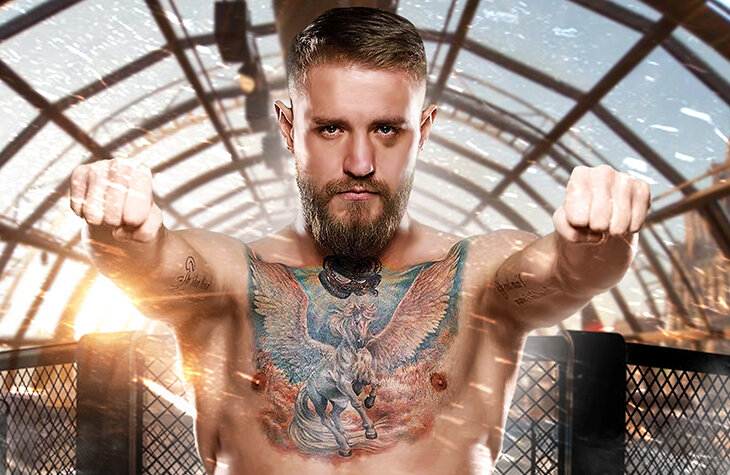 There were no top-level fighters among Kovalenko's rivals, but there were no outright sacks either. Svyatoslav achieves victories due to his character: he is not afraid, he cuts and grinds even more skillful rivals. And Kovalenko has mastered the basic skills of wrestling, so he often transfers to the ground and wins by submissions.
Emelianenko is unlikely to be easy, although the difference in class between the fighters is huge. Kovalenko has recently begun to engage in martial arts, so he is not yet impressive when compared with professionals. Svyatoslav works sweepingly in the stand, while he does not have knockout power, like Datsik. And in terms of dimensions, he will be noticeably inferior to Emelianenko, which was already evident at the battle of views .
"Yes, once it was difficult for me to imagine the Emelianenko-Kovalenko poster. But everything is going as it should be. I look at the poster, and the eye admires. Alexander correctly said that I am gaining experience on the Internet. The main thing is that these words do not play a cruel joke: when a person who has gained experience on the Internet will defeat someone who has not gained experience there, "Kovalenko said.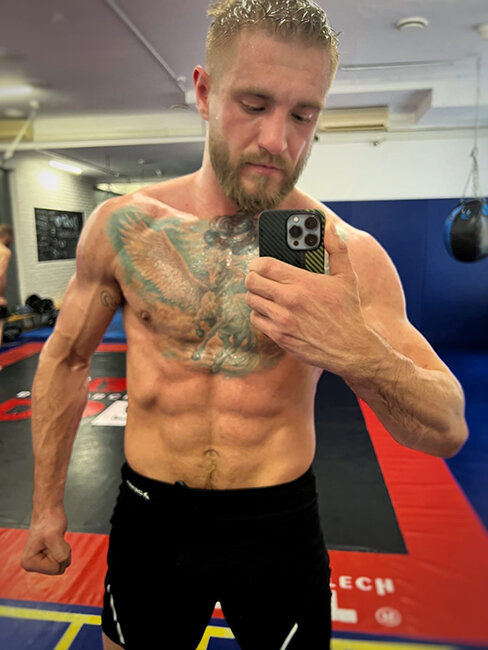 Emelianenko became noticeably more serious closer to the battle. And he said that he was trying not to underestimate the opponent: "Let's wait for the fight. I will go out and show what I can do, what the Saint can do. I try to overestimate my opponent, I fight, I box. I spar with professional fighters every day. I work, I fight, I hit the bag. I do everything to beat Svyatoslav.
Emelianenko and Kovalenko have already sparred – it got on the video. But Alexander assures that he was not in the best condition then.
Emelianenko already had a fight with blogger Artem Tarasov. And that fight disappointed many, because Tarasov ran away from Alexander for three rounds, living up to the gong. Many fear that the same thing will happen now. But Kovalenko recalled that in pop MMA he became famous for his character. Therefore, he is not going to run away from Emelianenko:
"I can't imagine it yet … I'm so sure that everything will work out that I'm not going to run around the ring. I hope my plans don't change there. There is no such thing that I will fly straight. Flying on such a heavyweight is unreasonable. But I can give a guarantee: I will not avoid the fight, "said Kovalenko.
It is curious that the rivals have already met – a year ago, Emelianenko and Kovalenko sparred according to the rules of boxing. Then Alexander was in bad shape, was overweight and was just coming to his senses. However, Kovalenko did not use this – the fighters had an easy sparring, so it is advised not to pay attention to him.
"I remember sparring with Saint. I was not in shape then, I only trained for a week, I weighed 20 extra pounds. And I didn't have any at all, so you shouldn't watch it. Now I am in other conditions, "Emelianenko explained.
Now Alexander looks much better. After the defeat from Datsik, many were afraid that Emelianenko would go on a spree again. However, the fighter continues to lead a healthy lifestyle and regularly shares photos with his wife on social networks. In October, Emelianenko remarried his ex-wife Polina Seledtsova.
"Now Alexander has a serious defect, and it is easy to resolve issues with him. He finally truly fell in love. And this will serve as an example. Let's see how this will affect the result, "says promoter Vladimir Khryunov, who organizes the fight.
The tournament will be held on December 16, it will be broadcast live by the REN TV channel. The fight between Emelianenko and Kovalenko starts at approximately 23.00. But there are many other interesting fights on the card – for example, the main event of the evening will be the battle of heavyweights Vyacheslav Datsik and Pavel Shulsky.