The Russians from the top leagues started 2023 brilliantly: Alexander Golovin scored on the first day , now Alexei Miranchuk has a goal in the first match of the year.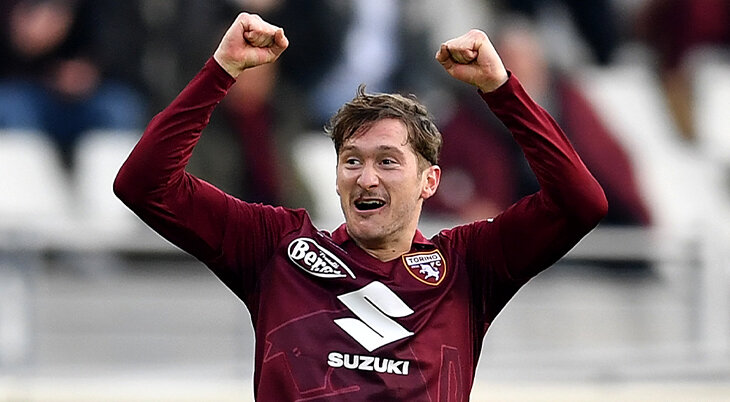 At home, Torino failed to score against Verona, the last team in Serie A, for more than half an hour, from the end of the first half, the Turintsy even lost. Until Miranchuk performed.
Aleksey got the ball shortly after the team tackle in the opponent's half, there was not enough movement of partners around – and the Russian decided to act. In a couple of touches, he moved under the left leg to the center and launched next to the bar along a beautiful trajectory.
It was Miranchuk's second shot in the match – in the first half he shot from a similar point, but it was an attempt to complete the attack from the rebound, it turned out much easier for the goalkeeper.
Alexei's goal brought Torino a draw – given that they played with the main outsider, not enough. "Verona" now scored only the seventh point after 16 rounds and remained the last, only caught up with "Cremonese".
So far, the main task of Turintsy is to understand how to play in attack in general. In this match, the head coach Ivan Yurych tried to trust the creative midfielders – he distributed ahead of all three, who usually claim two places at the start under the forward: Miranchuk scored, Nikola Vlašić picked up a lot of fouls, tried to build more for his partners and as a result, in 90 minutes he didn't never shot himself, and Nemanja Radonich, apparently, convinced the least of all, because immediately after the goal Miranchuk was replaced by profile striker Antonio Sanabria.
Miranchuk himself, apparently, is quite comfortable in Turin – he spends especially a lot of time with Nikola Vlašić. "We are good friends with Alexei. We always go to dinner with my wife and his girlfriend. [We talk] a little bit in Russian, English, Italian. We mix," said the Croat.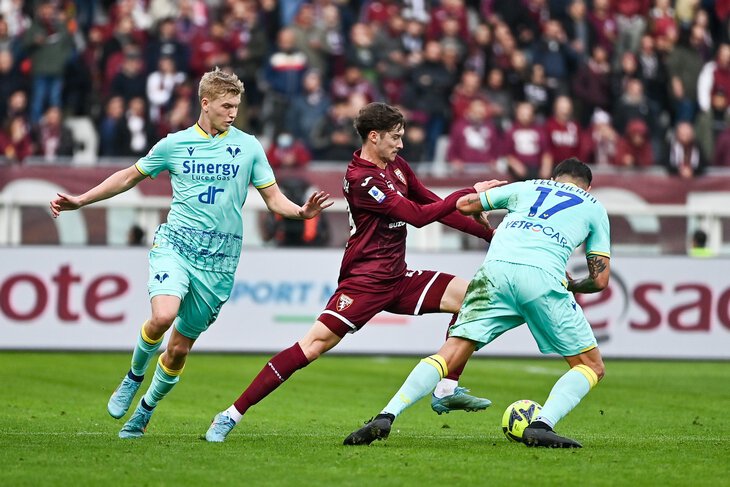 • Verona's goal is Miranchuk's third for Torino. Prior to that, he scored against Monza (2:1) and Milan (2:1) – Alexey's goals help to score points, all of them in tight matches. There is also an assist from Udinese.
• Miranchuk is Torino's second-best scorer in the 2022/23 Serie A. Only Nikola Vlasic has more goals – four. During the World Cup, Alexey participated in friendly matches – and even brought a victory over Espanyol (1: 0). Also kissed because of the penalty.
Torino has a busy calendar ahead: on Sunday, an away match against Salernitana, exactly a week later, a cup game against Milan, and three days later, Spezia are back in Serie A.