On December 15, 2022, Real Madrid announced the acquisition of the rights to 16-year-old prodigy Andrik. The Brazilian will join the club in the summer of 2024 for a transfer fee of 60 million euros.
Most of us have become accustomed to the insane prices that have flooded the world of football, but this case is an exception. 60 million in 307 minutes in professional football is powerful. Yes, we have already seen similar stories where Brazilian youth also appeared (Vinicius, Neymar, Rodrigo), but there we had much more information and understanding – why.
Everyone wanted to sign Endrik.
Rumor has it that the young man was persuaded to go to Real by Ronaldo himself . He said about him:
"He is a young talented player who will become a star. What is certain is that, due to his age, Brazil will enjoy him for at least a year and a half."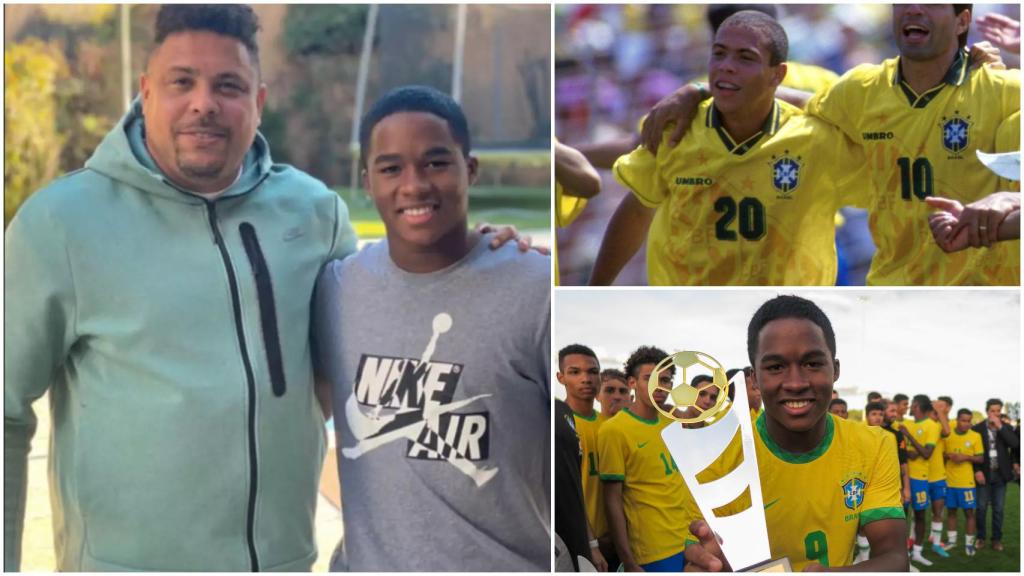 Arsenal striker Gabriel Jesus :
"Ze Roberto introduced us to each other. Then I saw him on the field… Wow, he's a star! Phenomenon!".
Xavi admitted that he tried to convince the guy to go to Barcelona: "I talked to his father and to him. I told them about the project we are building at Barça. We need talent, and Endrik is talent. He has goals, dribbling and the ability to turn things around."
Former Corinthians and Brazil international José Ferreira Neto said: "He will surpass Romario and Ronaldo."
In general, you understand that this guy, to put it mildly, is well known. Let's finally see what he so admired the football elite.
Inputs.
Discussing the anthropometry of a 16-year-old guy is a thankless task, but I'll try.
Endrik is a left-footed ram-type footballer, reminiscent of Ronaldo, Mbappe or even Podolski in texture. It is difficult to call him "light", the guy is distinguished by natural power
Let's highlight the main features of Andrik.
Focus on gates and solutions.
There is no doubt that Andrik is a striker to the marrow of his bones. The Brazilian is always aiming for the net and never misses an opportunity to strike. Good quality? The question is debatable, because even from these frames, which, by the way, led to the goal, it is clear that the young man does not always act rationally.
I believe that such moments in the game of a young striker cannot be ignored, as this reflects his character. It is unlikely that a 16-year-old guy will change dramatically in his style of play.
This happens regularly.
Again, I don't mean to say it's bad. I just want to note the risks – when you take on the game, then in case of failure, you need to understand that all these moments will come up, and there is a prospect of becoming a "scapegoat" who will bear all the consequences. This is a very common problem for top forwards. Only a few can afford to play like this at the highest level, so Andrik needs to be one of them, or change. There is no third.