Another Ukrainian footballer left for Europe – Dynamo Kyiv winger Viktor Tsygankov will now play for Girona.
A few facts about this transfer.
• Tsygankov was sold for 5 million euros – a repeat of the record entry transfer fee for a Catalan club. Stoke City paid the same amount for Mark Munez and Rayo Vallecano for Joan Mojica. Although Tsygankov had six months left on his contract – in the summer he could leave for free.
Under the terms of the deal, the people of Kiev will receive 50% of the future resale of the player.
• However, last summer Dynamo president Igor Surkis refused to sell Tsygankov to Girona for 10 million. "The final offer is 10 million in several tranches, stretched over 2 years. I politely thanked, but refused. I believe that the Dynamo leader cannot leave the team on the last day of the transfer window in this way. It was possible to agree to this only on the condition that we are talking about a top team. Girona – even if it is the club of the Manchester City holding – is not one of them. This decision was made consciously, with an understanding of possible losses.
He is not a Dynamo slave. Let him do as he sees fit. I'm not afraid of losing a player. I'm not afraid of anything at all, and I don't react to blackmail and ultimatums."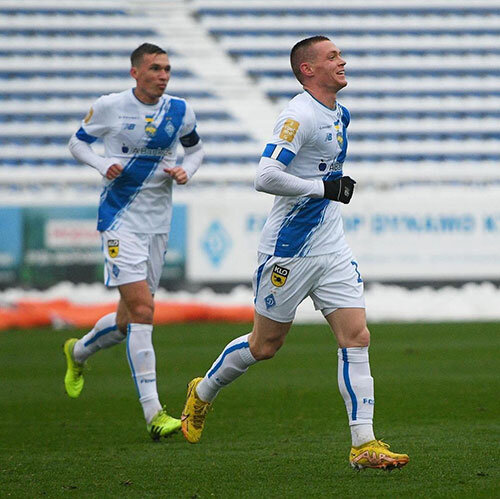 With great difficulty, Andriy Yarmolenko also left Dynamo – they were interested in him in Europe since 2015, but they sold him to Borussia Dortmund only in 2017 (for 25 million euros).
"Of course, there were misunderstandings, resentment, there were a lot of quarrels with Igor Mikhailovich and Grigory Mikhailovich. But now we communicate well. I am very grateful to these people, because they made me who I am now. I see no reason to be at enmity or say: "And if you had let me go there or earlier, then perhaps I would have won something." Perhaps I would not have won anything, perhaps it would have been even worse, "said Yarmolenko.
• Tsygankov's agent is the brother of Guardiola Pere. He is also the director and co-owner of Girona. Perhaps with his help, the football player left for Spain in advance.
Back in late October, Tsygankov founded his own charitable foundation in order to be able to freely travel abroad without dependence on Dynamo and permits from the Ministry of Sports. Since the summer in Ukraine, there has been a restriction on leaving for men of military age due to martial law, to cross the border you need to obtain a special permit.
In mid-January, Tsygankov did not come to Kyiv for a medical examination – and it seems that he significantly accelerated the negotiations between the clubs.