Maybe go to court, but the chances are low.
Atlético have been eliminated from the Champions League, lost their chances for the Copa del Rey, and now they may still face financial problems. The club will most likely need a new sponsor next season.
What's happened?
Cryptocurrency exchange WhaleFin wants to terminate the contract with Atlético Madrid due to a sharp drop in revenue. This was talked about at the end of 2022 – then there was an unexpected collapse of the FTX exchange, it was considered one of the largest in the world along with Binance and Coinbase.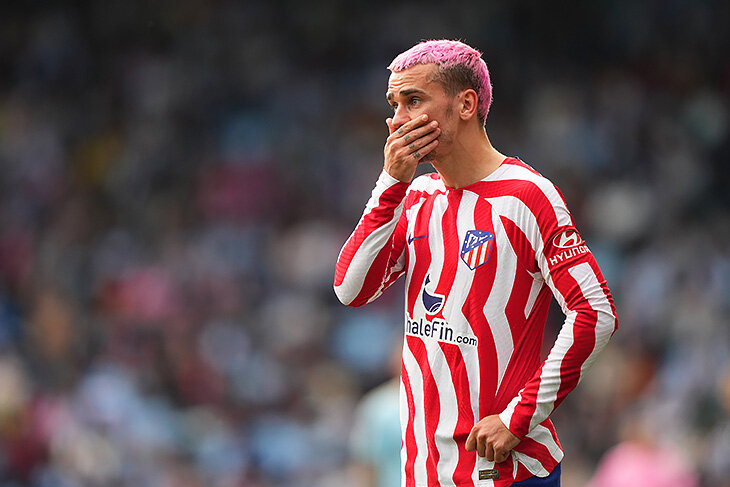 WhaleFin belongs to the well-known platform Amber Group – it provides a full range of services in the field of digital assets, including investment and trading. And Amber Group suffered big losses, holding approximately 10% of its trading capital on FTX.
Atlético signed with WhaleFin in the summer of 2022 – a 5-year contract, the club receives 42 million euros per year. Chelsea also cooperated with this company, but the WhaleFin logo was visible only on the sleeve (Atletico have this title sponsor). A contract for 23 million has already been terminated with Londoners. The reasons are the same: the collapse of FTX and the general fall in the cryptocurrency market.
Atlético think about court
Atlético may demand full payment of the contract (more than 200 million over 5 years), but there are few prospects in court: according to Mundo Deportivo, a sponsorship contract with WhaleFin allows the exchange to terminate the deal in the event of a cryptocurrency market collapse. In any case, Atlético are already actively looking for a new sponsor for the 2023/24 season.
What about the club's finances?
In the summer, club president Enrique Cerezo said they needed to raise €40m to balance the bills. But Atlético was able to do this only in the winter, when Matheus Cunha signed a contract with Wolverhampton. The Spanish club received 50 million euros for him.
Let's also add the profit from the loan of Joao Felix to Chelsea – about 11 million euros plus the Portuguese salary of 6 million, the British also take over. All this helps Atlético, although the Spanish journalist Pedro Morata said that the club still needs 28 million euros.