Denis Puzyrev – about sad things.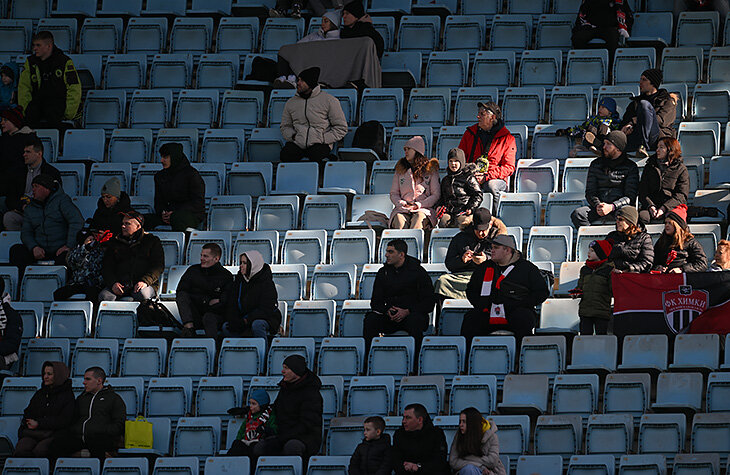 Most RPL clubs do not openly criticize Fan ID, although it seems that the law hits their budget pretty hard. As commercial enterprises, they are interested in obtaining maximum revenue, but now the task is more complicated. The logic is simple: a drop in attendance leads to a decrease in revenue from ticket sales, and this violates the financial stability of the club. 
When government decisions in other business sectors lead to a drop in the income of market participants, industry associations are not silent – they write letters to the government and the State Duma, criticize the new rules and explain their negative consequences for business. And this is a normal practice all over the world. Such activity does not always work, but the protection of commercial interests is an important component of the activity of any company.
Why is football different? In the study by Yaroslav Susov about Fan ID, one important thesis was voiced, explaining the passivity of RPL participants.
"Yes, the decline in attendance is significant, but it will not be noticeable at the level of the entire budget of the club," a source in one of the RPL clubs told Sports.ru. – Sponsorship deductions from the RPL and the Russian Cup this season have increased manifold. So the squad will not notice the loss of a fighter, if we talk about the budget for the season.
The economy of Russian football is really arranged in such a way that the income from the sale of tickets for matches actually does not affect the financial well-being of the clubs, this money is not worth a big confrontation with the state.
Below is the supporting data.
In Europe, tickets bring clubs 15% of revenue. In Russia – much less
The income of football clubs around the world is formed from three main sources: matchday (sale of tickets and season tickets for matches, as well as paraphernalia and food on the day of the game), commercial (sponsorship and advertising) and television revenue. Yes, there is still proceeds from the sale of players, but very few clubs make money on this systematically, so we will leave this item out of the brackets.