The peak of the Pep era.
Barcelona and Manchester United have not often crossed paths. And they will play in the Europa League for the first time. At the same time, the last four meetings have consistently ended with the victory of Barca, including the 2011 Champions League final.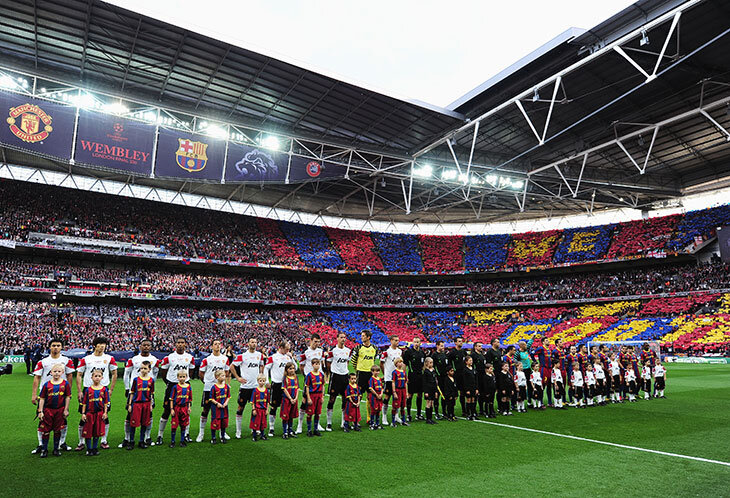 That match is in many ways iconic – sometimes it is called the best in the era of Guardiola. Pep deftly and to the point outplayed the greatest Ferguson (Sir Alex himself admitted this). The final is still shrouded in legends: Rooney called Fergie's tactics suicide, Pep recalls the victory when his Man City are criticized by former Manchester United players.
In that Champions League, Barça tied with Rubin, and Manchester United were accompanied by scandals – with Giggs and Rooney
Both Barça and Man United were fine. In Catalonia, Pep was driving with primes Messi, Xavi and Iniesta. In Manchester, Sir Alex was in charge – in those years, United were steadily fighting for the Premier League and claimed a lot in the Champions League.
Barcelona, ​​after two failures in a row with Rubin (1:2 at the Camp Nou and 0:0 in Kazan), again fell into the group with the team of Kurban Berdyev. And in the 2nd round on the road played 1:1. True, this draw is deceptive: Barça with Messi created 5 clear scoring chances and in a good way should have smashed Rubin (but Leo then praised Kazan for playing defense, and Pep said he was pleased with the result). In response, Guardiola released the reserves with 19-year-old Thiago Alcántara as a false nine and achieved an easy 2-0 win.
At the group stage, Barcelona did not experience any special problems and came out from the first place, beating Copenhagen, Rubin and Panathinaikos. In the 1/8 there was a difficult battle with Arsenal with a 1-2 defeat at the Emirates and a 3-1 victory at the Camp Nou. In the quarter-final, Shakhtar Donetsk got to it, and Barca destroyed it – 5:1, 1:0. Then fell the not yet overclocked Real Madrid with Ronaldo and Mourinho, who spent the first season.