Goalkeeping coach Toni Tapalovic is leaving Bayern, having been with the club since 2011. On social media, Tapalović touchingly said goodbye.
"Thank you for an unforgettable 11.5 years. Today my time at Bayern came to an unexpected end. I want to thank everyone I've gotten to know over the past few years and work in a spirit of trust – great coaches, great players and, above all, great people. I will always remember you. I wish Bayern only the best and success in the future," Tapalovic wrote.
Why did he leave? Something is wrong?
Despite the fact that Toni warmly said goodbye to Bayern, he obviously did not leave on a positive note. According to Bild, the reason was irreconcilable differences with head coach Julian Nagelsmann.
Sport1 deciphers: the problems between Nagelsmann and Tapalovic began last season. Julian was very worried about the fact that Tony was passing inside information from the coaching staff to Manuel Neuer. In transit through the goalkeeper, she already got to other Bayern players.
Julian was not satisfied with the fact that the goalkeepers were preparing according to Tony's methods separately from the whole team – Nagelsmann had almost no influence on the process.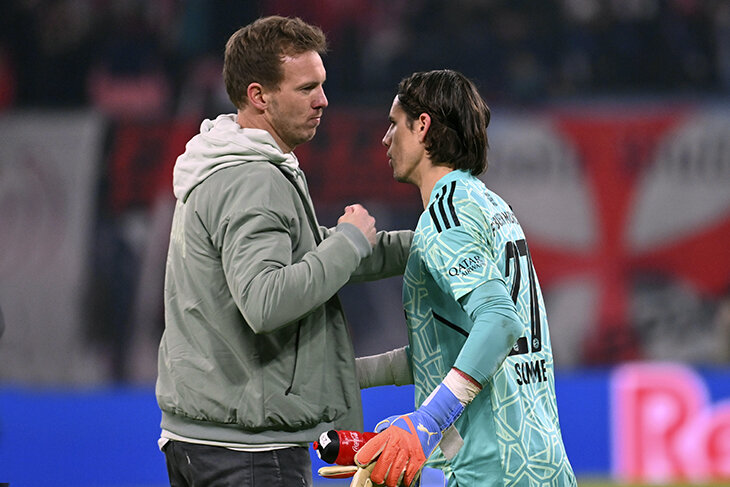 Tapalovic indirectly confirmed the conflict with Nagelsmann. In a farewell post, he posted photos with all the head coaches with whom he worked at Bayern, but there was no photo with Julian.
Bild also wrote that Bayern were unhappy with Tapalovic's excessive focus on Neuer and Sven Ulreich – Tony left young goalkeepers almost unattended. It seems that this is also close to the truth: in mid-December, it was reported that Alexander Nübel, who plays on loan at Monaco, is not going to return to the Munich club while Tapalovic works there.
There is one factor – Neuer's severe injury. Bild wrote that the leg fracture could be more serious than officially reported – and Bayern are not sure that the goalkeeper will return to his previous level. It is entirely possible that the Bayern side is reducing Manu's enormous influence – and the dismissal of an extremely loyal coach was the first step.
Neuer has known Tapalovic since Schalke. With his filing, the coach ended up in Bayern
Manuel was one of the first to say goodbye to Tapalovic.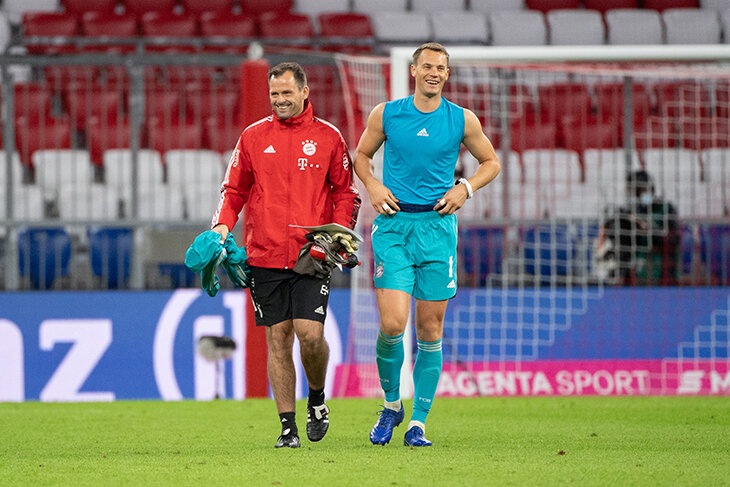 "Dear Tony! Today is the end of your era at Bayern. Not only the pioneer of modern goalkeeping is leaving the club, but, above all, a great man. Everyone knows that without you, all the achievements of the club in recent years would not have been possible. You have shaped me and taken my game to the next level. I will miss you," Neuer wrote on social media.
Toni and Manu have a great relationship – they have known each other since playing for Schalke. When Neuer moved to Bayern in 2011, he asked the club to invite Tapalovic. Tony is only five years older than Neuer, and they bonded during Neuer's formative years in Gelsenkirchen.
"When he was the second goalkeeper at Schalke, I was very young," said Neuer. "He knew that I was quite a bit better than him. However, he always told me that I should work harder on myself. He stayed on the field and worked with me when the team went to the locker room. Tony was my colleague, so we were friends and helped each other. He had a lot of injuries – two shoulder injuries, a knee and hip injury. Because of this, he ended his playing career and began helping coaches at Schalke. I recommended him to Bayern. I think he helped me get to my best level."