Romain Saiss motivates to fight and believe in a dream.
An important part of the Moroccan phenomenon at the 2022 World Cup is defender and captain Romain Saisse. He is the leader in caps and the foundation of defense, with the team conceding only one own goal against Canada in five games. Just realize: zero goals against Croatia, Belgium, Spain and Portugal.
In a match with Portugal, Saiss was injured and left the field on a stretcher. He may miss the semi-final with France, but promised to do everything to help the team.
What shaped the leader of Morocco and how did he come to this role?
"My mentality is to fight every time." Saiss played for amateurs for a long time and washed dishes in his father's restaurant (because he only had enough money for gasoline)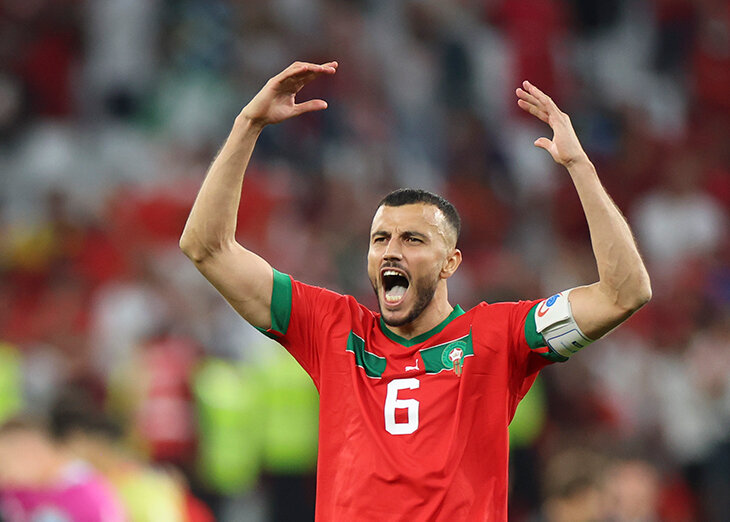 Romain Saiss was born in southeastern France to a Moroccan father (who also played football) and a French mother. The endless work that occupied all their time formed an internal philosophy in him: work, work, work. This was superimposed on the refusals of clubs that did not take him as a child because of his fragile physique.
Before switching to professional football, Saiss played as an amateur and received 500 euros a month, which was spent on gasoline. Having become a pro, he did not forget his roots: Hassen Guadma, vice-president of Olympique Saint-Marcellin, said that Saiss still sends T-shirts to his native club. But then for several years he combined football with the help of his father in the restaurant and custody of his younger brother after training:
"I was only allowed to wash dishes and give out menus, and my father paid a small amount for this. But it was important for me to see and understand the work, because it was difficult. I remember that my parents would leave for a restaurant at 6pm and finish early in the morning. It was hard, that's why I'm so lucky to play football – I do what I like.
My parents, like my wife's parents, worked hard, so I appreciate what I have and will fight for it. My mentality is to fight every time. Even when it's hard, you have to fight. Even at school, when my coaches told me to forget about football, I never gave up on my goals. So with that mentality, I'm still here."
Now Saiss is 32 years old, but he started his professional career only at 21. Before that, Saiss played for the amateur club Valens and took business courses, although he believed that he would reach the professional level:
"I have always stayed focused, but when you turn 21 and you are still an amateur, you realize that the likelihood of this [becoming a pro] becomes less and less. I know that there are other players who made their way late – for example, Franck Ribery, who, like me, did not even study at the academy. So I just kept working."
Together with Mahrez, Saiss dreamed of a top league when he played in the French second division. Made it to the Premier League – immediately got into a racist scandal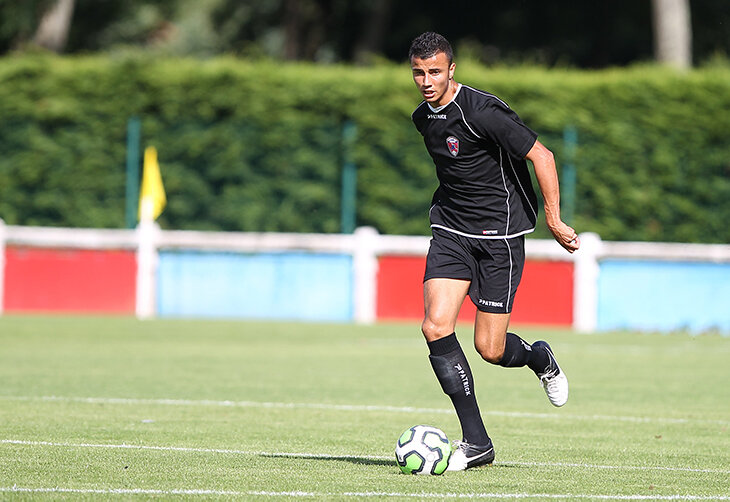 In January 2012, two months before his 22nd birthday, Saiss made his professional debut. This happened six months after the transfer to Clermont. Saiss spent half of his career in France, but played for two of his three clubs outside the elite division. That was the case in 2013 when he moved to Le Havre and played alongside Riyad Mahrez.
They were brought together by the dream of getting into the top league: "When we were at Le Havre, we thought about the future. I remember Riyad telling me, "I'm going to play in the big leagues and the big team." I didn't laugh, no. Then he worked hard to achieve the goal, and now he is not surprised by this.
Mahrez's transfer to Leicester and the Premier League Player of the Year award further encouraged Saiss: "When you see one of your friends playing so well, it strengthens your desire and belief that you, too, can make it to the top level." In 2016, Saiss himself got into the Premier League and singled out England against the background of France on religious issues:
"This country is more open about religion and not just Muslims, which is very different from France. I love England because you can go to Birmingham and see Muslims talking about Islam and then meet Christians 20 meters away discussing Christianity and everyone can practice their own religion."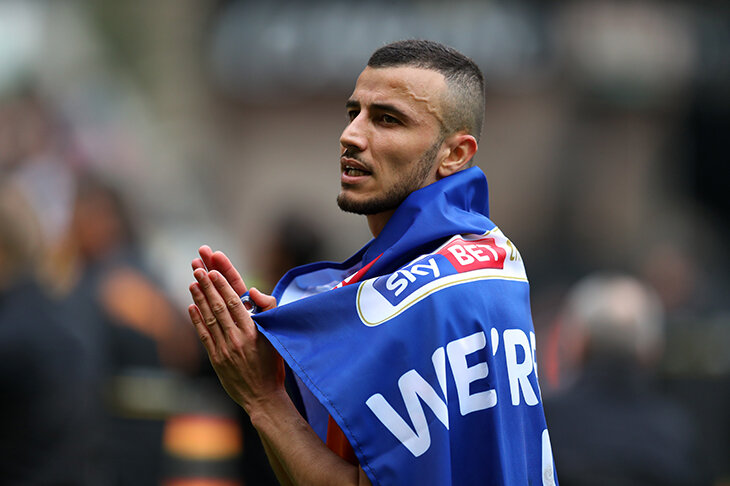 In practice, everything turned out differently: when Saiss made his debut for Wolverhampton in 2016, he immediately got into a racist scandal in a match against Newcastle. Jonjo Shelvey called him a "stinky Arab" and received a five-match ban and a £100,000 fine:
"Then I heard some bad words from my opponent about my nationality and religion. But the problem was that my English was weak, so I didn't understand what he said. Then my teammates told everything. We need to be together because it shouldn't matter if you're white, African or black. We need to be more united."
In the national team, Saiss changed his position due to an injury to the captain and saw how a coup was taking place in Guinea: "It feels like you are in Call of Duty"
Saissa's game landmark is Sergi Busquets. Before the 2022 World Cup, he said: "Busquets is very important for the team, although you don't always notice him because of the unusual things that Messi, Suarez or Iniesta did. But I always enjoyed watching him: his positioning, the ease of play. Imitating him helped me take all the steps I had to go through to be here now."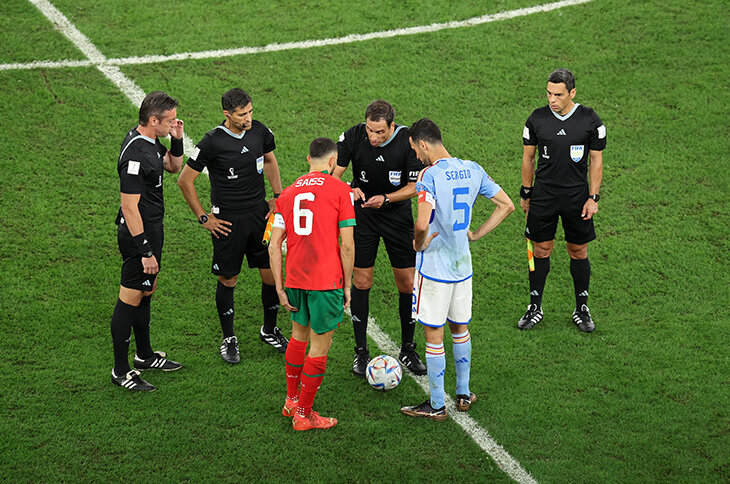 Saiss played as a defensive midfielder himself, but became a central defender in the Moroccan national team due to an injury to captain Mehdi Benatia. From him he received the captain's armband. "His leadership role was a discovery for me, because when he started out in the professional world, he was relatively reserved," said coach Régis Brouart. – On the other hand, Saiss was unanimous in the group. Everyone agreed that he was a real player. And when you have unanimity in the dressing room, when you come from the amateur world, it means that at heart you are a leader.
Now Saiss is one of the architects of the main sensation of the 2022 World Cup, and in 2021, together with the national team, due to the coup in Guinea, he could not leave the hotel for the airport: "All day from our hotel we saw cars full of armed soldiers. It was not a war, but almost. We heard shots, although some players thought they were fireworks. Then they explained to us that the coup was carried out by special forces. We were really aware of the situation and saw from our windows soldiers running with rifles. It feels like you're in Call of Duty."