He also sued a Russian friend whom he called a rat.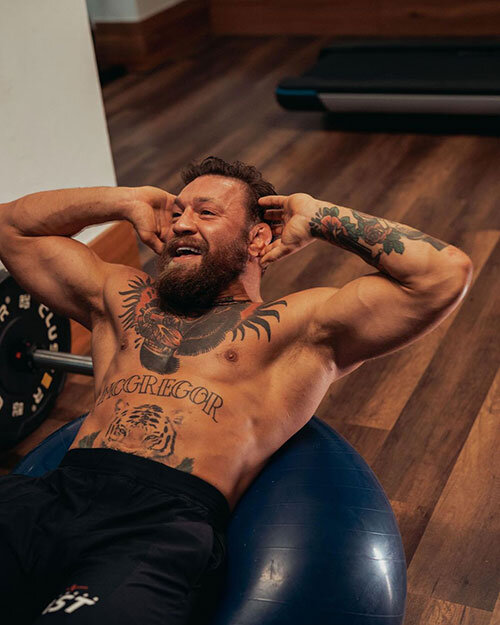 Conor McGregor is the main star of the UFC. In 2022, he did not fight a single fight, but he constantly flashed in the news and attracted attention.
We've rounded up the highlights from McGregor's life that sparkled last year.
Conor rocked hard: now he is compared with bodybuilders and accused of doping
In July 2021, McGregor had his last fight when he lost to Dustin Poirier for the second time in a row and suffered a severe leg fracture. But two weeks later, he showed on social networks how he swings in the gym with a cast on his leg.
Conor loaded the torso so as not to disturb the sore ankle: he did pull-ups with weights, curls and dumbbell bench presses. Six months later, he became noticeably more powerful, and videos of strength training increasingly appeared on his social networks.
By the beginning of 2022, Conor had gained about 15 kilograms (not fat, but muscle) and created the body of a bodybuilder.
"He has never been this big. I wonder what he sits on, because his hands are just huge. Head, chest – he pumped up a lot. Now he looks like a bodybuilder," says bantamweight champion Aljamain Sterling.
UFC commentator Joe Rogan also suspected McGregor of doping. He joked, "Conor's urine will dissolve the USADA sample jar."
There is a reason for this: McGregor has not been tested for more than a year – the last time in the summer of 2021 before the fight with Poirier. No one knows how clean he is now, because illegal drugs may have been used to speed up recovery from an injury or gain mass.
Conor quarreled with Artem Lobov – the matter went to court. In 2018, for the sake of a friend, he attacked the bus of Khabib's team
Two Irish fighters were best friends: flashed together in the photo, trained in the same gym and conquered the UFC. Status friendship helped Lobov get into the UFC: this was influenced by the season of The Ultimate Fighter, where Conor was a coach. Lobov was not the best fighter, but he remained a great friend, lived in McGregor's house and ate his wife's breakfasts.
For his sake, McGregor got into the most noisy UFC scandal and almost got into trouble with the law. When Khabib and his friends ran over Lobov in a hotel before UFC 229, Conor crashed the bus in which Nurmagomedov was sitting.
In 2022, friendship ended: Lobov sued McGregor, demanding money from the sale of the Proper Twelve whiskey brand. Comparisons with a rat and a joke  song were the answer .
What is the point of the claim? In August 2022, Lobov said that he helped Conor come up with a whiskey brand. A likely gratitude for the proposed idea was a million dollars, which he refused.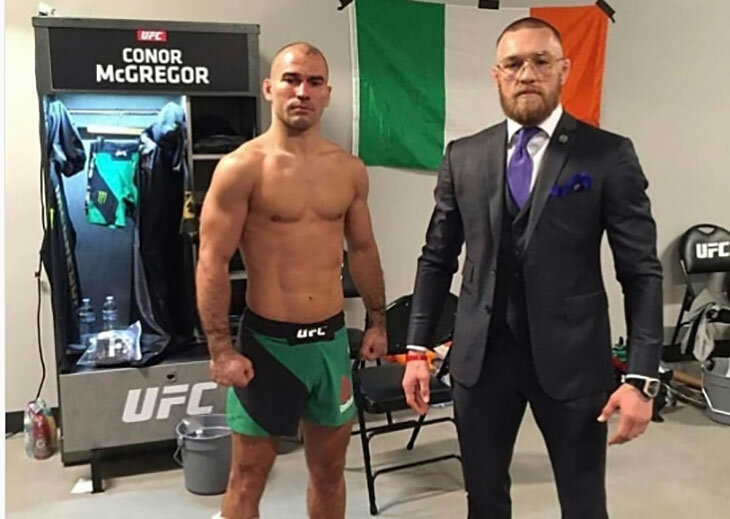 "You know, when I helped him in training camp, he wanted to pay me every time, but I never accepted money from him. I told him: "We have always been friends and helped each other. I never paid you to help me prepare, so don't offer me money," Lobov recalled in an interview with talkSPORT.
Years later, everything changed: Lobov ended his career and has not fought in the UFC for a long time, and his friendship with Conor seems to have fallen apart. When McGregor sold Proper Twelve to Proximo Spirits at a profit in 2021, Lobov remembered his own contribution, went to court and demanded 5% of the transaction amount. At the same time, ESPN  reported that Conor and his partners sold a controlling stake for $600 million.
Lobov did not stop and filed a second lawsuit – for the fact that McGregor called him a rat. The court promptly dismissed the application and indicated that this insult was not enough to start proceedings.
Conor starred in Hollywood – in a remake of an 80s action movie. And became the subject of a Netflix documentary
In 2022, it became known that Conor would make his film debut in a remake of the 1989 action movie Road House. He had been aiming for Hollywood for a long time, but did not find a suitable project. In 2016, Conor could play in Vin Diesel's film "Three X's", but after losing to Nate Diaz, he refused to concentrate on the fights.
Now McGregor's participation has been confirmed: the shooting took place in the fall, Conor received a cameo role, and the main one was played by Jake Gyllenhaal.
In the original Roadhouse, a bouncer (Patrick Swayze) came to a small provincial town to clean up a bar. But he ran into a corrupt businessman and the leader of a local gang – after which he started a war.
The plot of the remake is similar to the original, and the main character will be a former UFC fighter who is at war with the mafia. Who Conor will play is still unknown. Deadline wrote that it would be a full character, not a role of himself.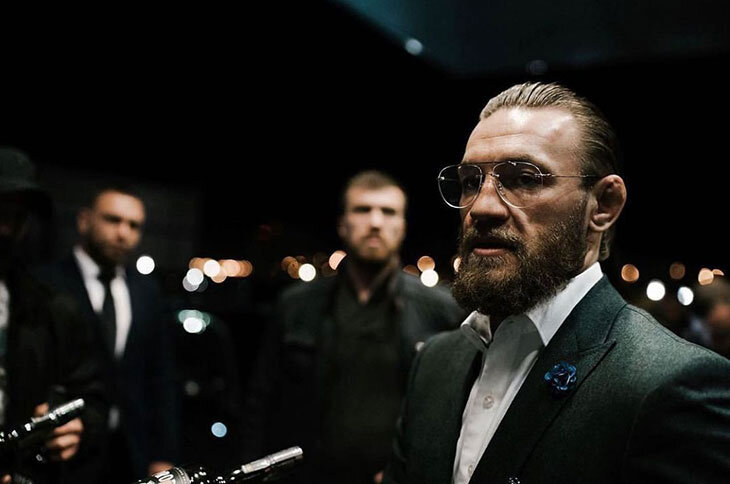 The publication noted that Hollywood had long wanted to work with McGregor, but he demanded that the debut be special and with a suitable character. After a suggestion from the producers, Conor watched the original Roadhouse for the first time and became interested in the remake.
Even earlier, McGregor will appear on the screens in the Netflix project. It will be a documentary about recovering from a broken leg and other episodes of his career – for example, about a foot injury received before the fight with Khabib.
"This documentary will be released before my next fight, four episodes. And they will appear before my Hollywood debut in the infamous Roadhouse. You will see what's what. And it's not free," McGregor warned.
What to expect from Conor in 2023? There are almost no rivals in the UFC – but there are options outside the promotion
Conor is in a strange position: everyone understands that he has lost a lot, but he cannot fight opponents without a name. Therefore, the UFC needs a) a hype fighter; b) weak enough for Conor.
In 2020, veteran Donald Cerrone did just that: a 40-second knockout brought McGregor back after losing to Khabib. There are fewer options now. According to rumors, the opponent will be Michael Chandler. Both he and the UFC want the fight, but McGregor has yet to sign a contract. Although Chandler is confident that they will fight in the future:
"Did I get a response from Conor McGregor? So far, no response. This is a fight that the UFC has shown interest in. I think Conor is interested in him based on his reactions in the past.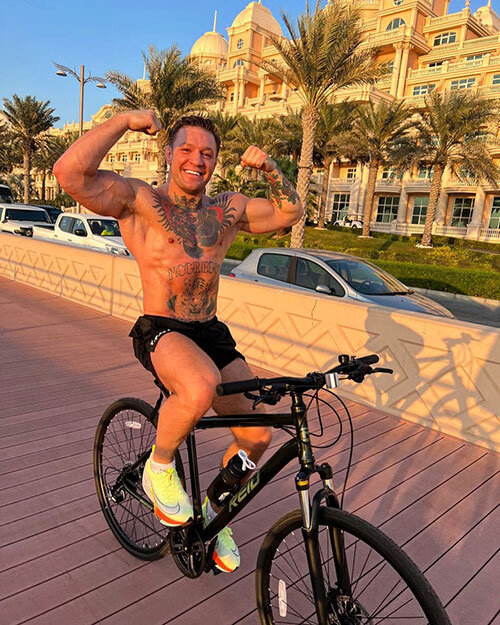 There is no doubt that we will share the octagon with Conor. It may not be our next fight, but it will be in the future," Chandler told Walk on Wisdom.
Outside of the UFC, McGregor has more options. According to The Sun, undefeated boxer Floyd Mayweather discussed a rematch with him in July. Another option is blogger Jake Paul, who back in 2020 challenged McGregor to a fight, and then regularly teased on social networks.
The big sport is over: the UFC has excluded Conor from the ratings, and Dana White does not know when he will return to the octagon. But there are still many ways to make money.