Tammy Abraham can play with Salzburg in the Europa League, despite the injury in the last Serie A match against Verona (1-0). Then the striker collided with the spikes of his own partner's boots – and, as expected, was out for 10 days.
However, the club tried to speed up the return as much as possible: you can't surprise with a mask in football for a long time, but they did something unique for Abraham. At the last training session, the football player appeared in a mask with one durable lens, which is designed to protect the injured area.
It turned out to be Theminator.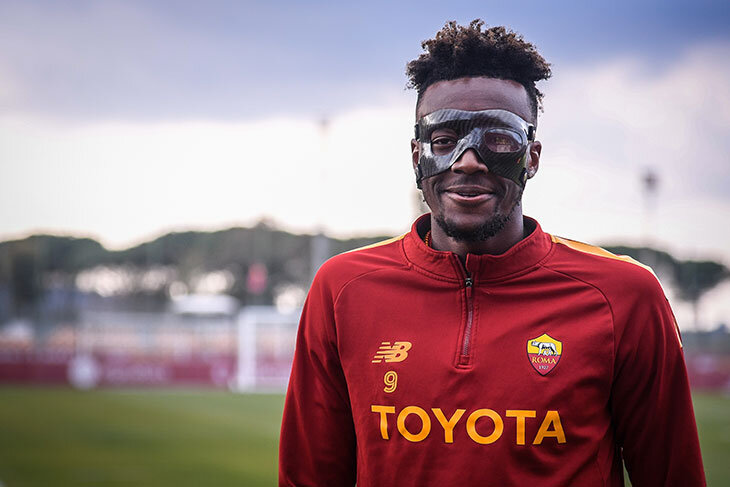 Abraham wants to help Roma (already lost to Salzburg 0:1 on the road) – another thing is how he adapts to such a mask, which partially limits his vision.
José Mourinho has already confirmed at a press conference that the Englishman is not in optimal condition. Getting the player into the squad will be in doubt until the last – according to Corriere dello Sport, the coaching staff will make the final decision after today's examination.