Part of Antoine's family is still a fan of Portugal.
The text was first published in June 2021.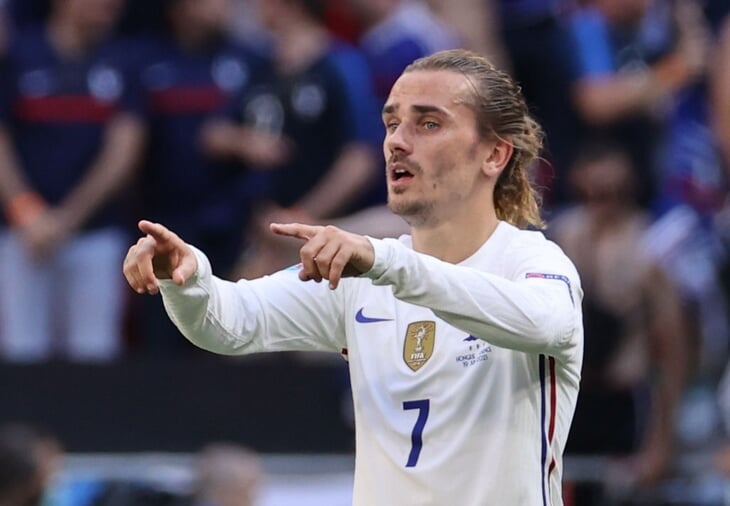 Antoine Lopes Griezmann.
That could be the name of a Barcelona player. But in France, unlike Portugal, it is not customary to include the mother's surname in the full name of the child. Although Antoine has Portuguese roots: his grandfather Amaru Lopes was born in Portugal and played football.
Due to his background, Griezmann was even offered to play for Portugal. A scandal in the French youth team made him seriously consider this option. But it worked out.
Antoine's grandfather played for Pasouch but moved to France and became a builder (fled the dictatorship)
Griezmann was born in the French town of Macon, 70 kilometers from Lyon. There, at the age of 6, he began to play for the local team. His dad Alain Griezmann (he has German roots, hence his last name) worked in the city council and loved football. In his youth, he played a little for the local Macon, and after completing his career, he coached 13-year-old boys from the club school in the evenings.
Mother Isabelle was born into a family of Portuguese migrants who moved to Macon in the 50s. In Portugal, her dad Amaru Lopes was a footballer: he played as a defender and spent eight seasons for Pacos de Ferreira (in the early 50s, the cube was called Vasco da Gama). True, today Pacos is in the top of Portuguese football (5th place last season), and then played in the regional league of Porto.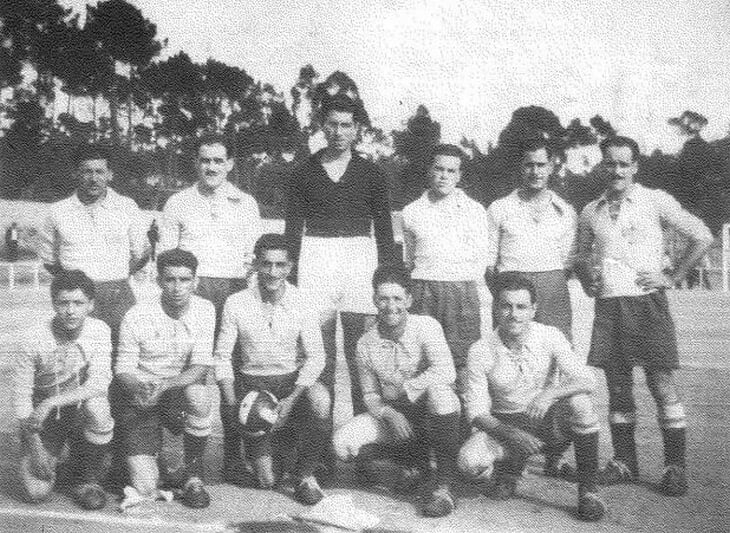 Griezmann's grandfather is third in the bottom row
In 1957, Amaru left football, emigrating with his wife Caroline to France. He settled in Macon and took a job as a construction worker. Many people left Portugal at that time – all because of the dictatorship of António de Oliveira Salazar.
In the 60s, reasons to flee Portugal were added. The Portuguese territories of Goa, Daman and Diu in India were occupied by Indian troops, anti-colonial uprisings began in Angola, Mozambique and Portuguese Guinea. As a result, Portugal sent a significant part of the army to these colonies and spent a lot of money on fighting the rebels. One of the consequences of the colonial wars was the emigration of 1.6 million Portuguese who did not want to serve in the army and traveled to different countries in search of work. 
The Lopes family was one of the first to leave for Macon from Portugal. Griezmann's grandmother helped other Portuguese settle in the French town – for example, she took care of paperwork and tried to find them work. The Portuguese brought their passion for football to Macon by founding the local club Sporting de Macon. 
"Honestly, Antoine has a lot from the Lopes family. I even say that he is more Lopes than Griezmann, although I respect his father very much, – said Griezmann's uncle José Lopes. "The way he plays is very similar to my father, Amara."
Antoine was born in 1991, a year before the death of his grandfather – they did not have time to get close. But they had a very strong and warm relationship with grandmother Karolina, she told her grandson a lot about Amara. Even now, Griezmann does not forget his grandfather – he named his son in his honor in 2019. 
Griezmann could have chosen Portugal. He was suspended from the French national team because of the disco
Griezmann's career is not only about ups and downs.  
In October 2012, the French youth team played with Norway in the playoffs for access to Euro 2013. The home match was won 1-0, the away match four days later. Late in the evening after the victory, Griezmann, Mvila, Mavinga, Niang and Ben Yedder took a taxi and rushed from Le Havre to Paris (almost 200 kilometers) to hang out in the capital's nightclub Crystal Lounge.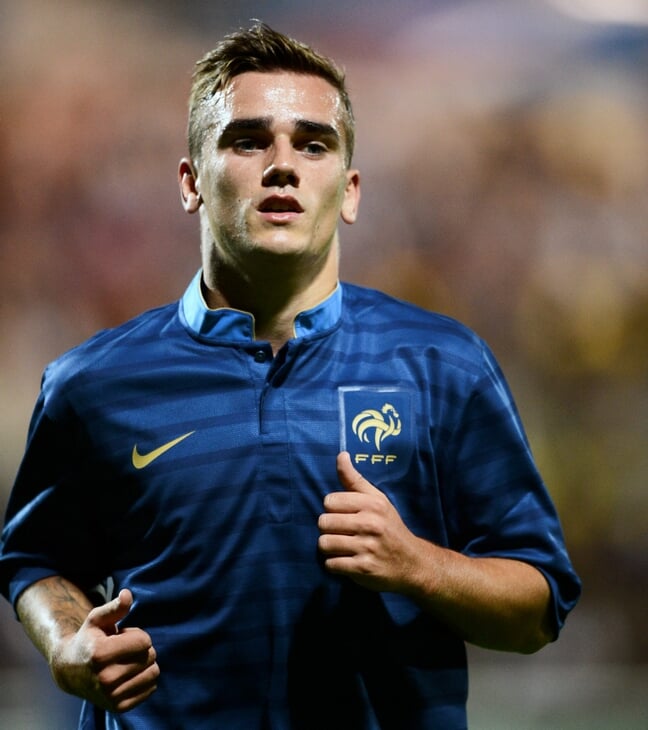 The boys returned in the morning. When the team flew to Oslo, the coach already knew about what had happened, but did not apply sanctions. Mavinga and Mvila started at the start, Griezmann and Niang, as in the first match, started on the bench. Mavinga started badly and made a mistake twice. By the thirtieth minute, France was burning 0:3. In the second half, with the score 1:4, Griezmann came out, and a couple of minutes later, the Norwegians, due to an error by Mvila, hammered in the fifth goal. Lacazette and Griezmann scored in the last ten minutes. But this was not enough. Outcome – flight.
Maybe if France hadn't screwed up, the young party-goers business would have been hushed up. But after such a shame, tough measures were taken: the coach was fired, and the guilty players were banned. Four, including Griezmann, were given more than a year without participation in the matches of the French national team (until December 31, 2013), Mvila received the most – for repeated violations of discipline (until June 30, 2014).
Representatives of Portugal went out to Griezmann when he was still 17-18 years old, and even talked with his mother. By that time, Antoine did not have a single call to the French youth teams – but they did not agree on anything, and a year later the guy was called to the U-19 team.
After the ban, Griezmann seriously considered all options. "When he was suspended, Antoine even said that if he did not return to the French national team, he would have time to ask [to change] his citizenship in order to play for our Portuguese team. But he returned, and, fortunately, he is doing well, "recalled the uncle of the football player Jose.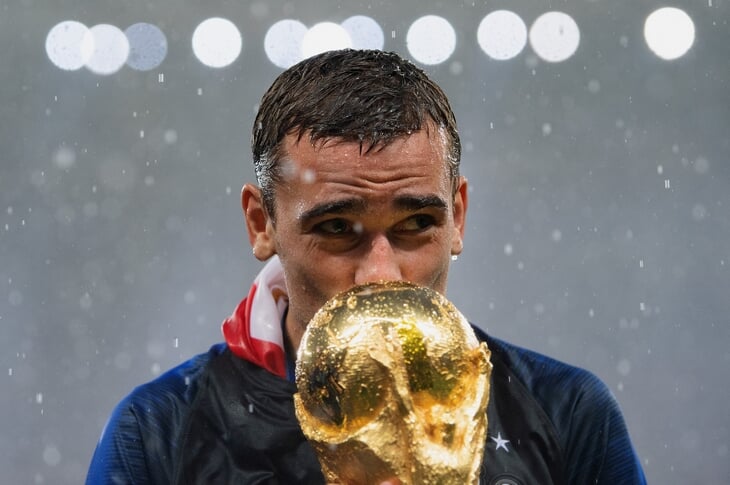 The player's cousin Ana Isabel Silva, who still lives in Pacos de Ferreira, confirms: "One day my aunt said he wanted to play for Portugal. That would be great, but to be honest, it didn't make much sense. His entire family lives in France. Yes, he is a bit Portuguese, but above all he is French."
Everything worked out. Griezmann served the ban, and coach Didier Deschamps immediately called him up to the French team.