If you look for the ratings of the most famous people in Serbia, they are always headed by two people – either the great scientist Nikola Tesla , or the great athlete Novak Djokovic .
On Sunday, Novak won the Australian Open for the 10th time and took the 22nd Grand Slam trophy, equaling Rafael Nadal's record. Now almost all tennis records belong to Djokovic , so it is very difficult to argue that he is the greatest tennis player in history.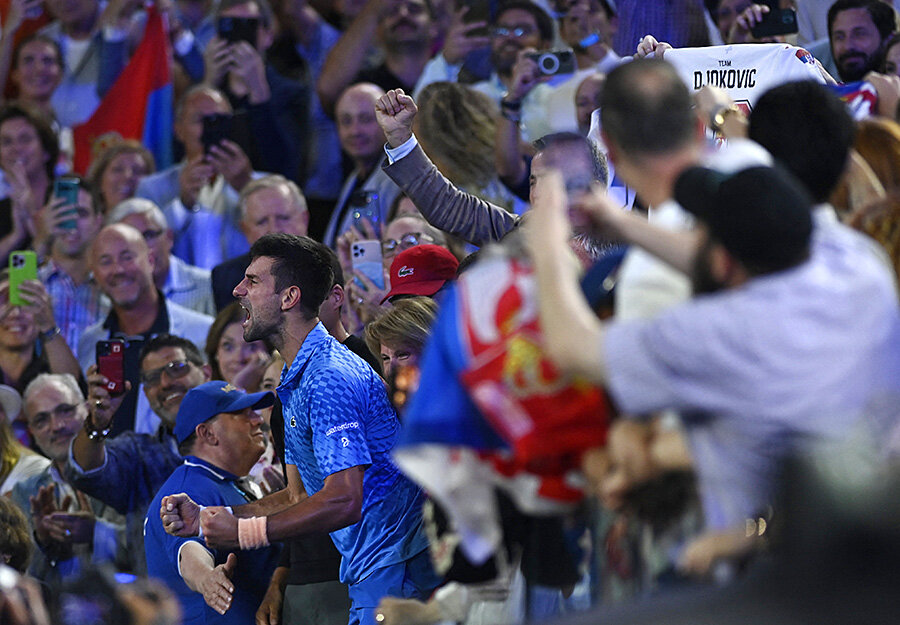 Serbian journalist Sasha Ozmo, who wrote a book about Novak's greatness, met with Sports.ru correspondent Maksim Yanchevsky in Melbourne and explained why the tennis player has become perhaps the main source of national pride:
"Serbia is a country that is immersed in sports. Fans emotionally react to the success of compatriot athletes, identify themselves with them. And Novak is probably the greatest athlete in the country in history, and he is important to people – and not only to those who follow the sport, but also to those compatriots who are not involved in it.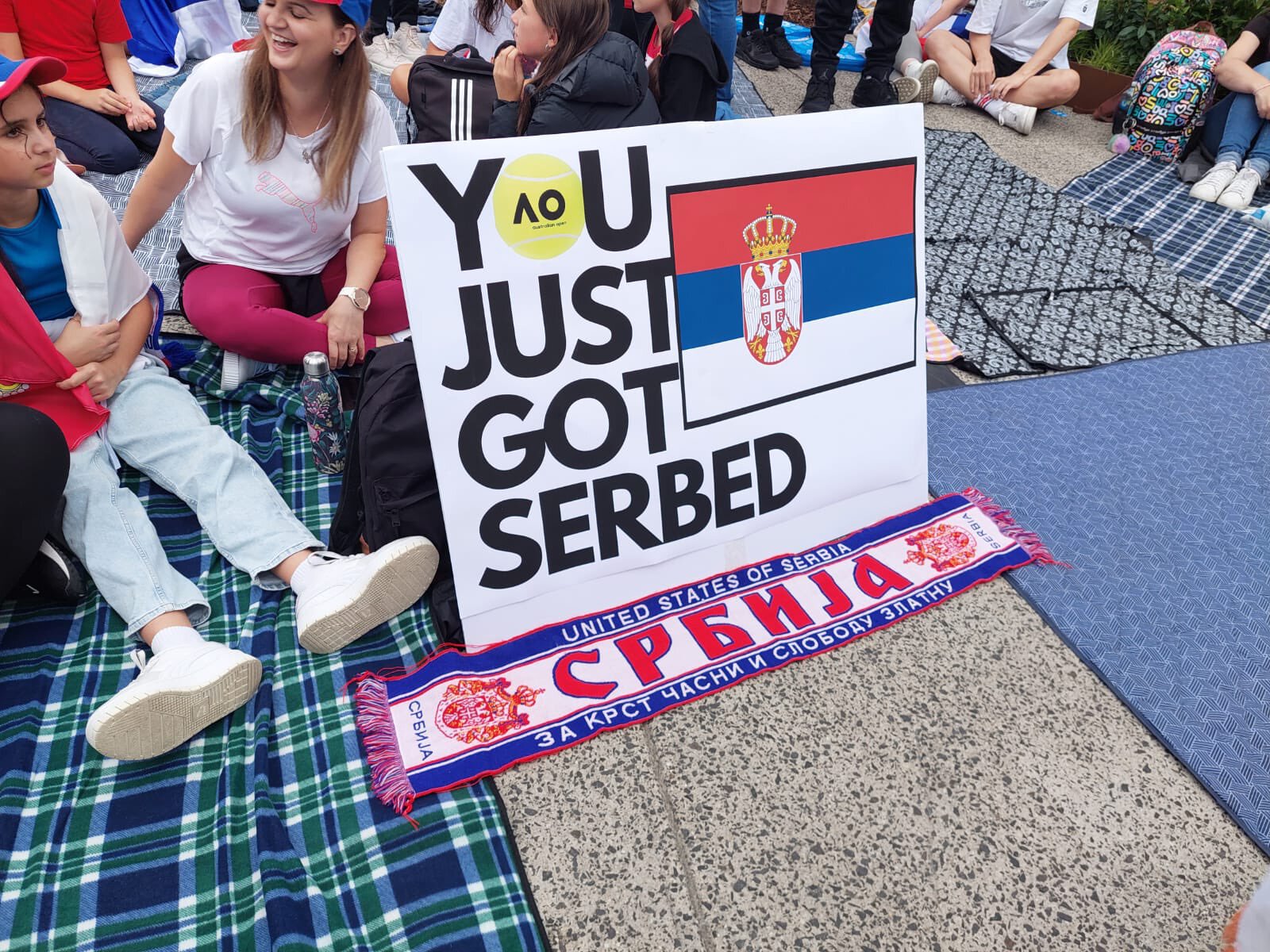 Serbian fans at the Australian Open-2023
He is the face of the country, its image maker. But I can't say that there is a cult of his personality in the country, it sounds too loud."
In Australia, Djokovic is always supported by a huge group of fans with Serbian roots, in the stands there are always many Serbian flags and posters of Novak's greatness. And in Belgrade there are many murals dedicated to the hero, and on almost every corner you can buy a T-shirt with his face.
And the broadcasts of his matches at home are always the most popular sporting events: "I can't give specific numbers, but it's not just about the Grand Slams. And the finals of TBSH with his participation are generally watched by the majority of the population, "says Ozmo.
For many Serbs, Novak is a symbol that anything is possible. He grew up under NATO bombing, from a poor country he made his way into the sport for the rich – and not only broke through, but became the greatest in it. This is a huge source of motivation and faith in the strength of the Serbian spirit.