Dzyuba has been without a club since the beginning of November. After leaving Adana, rumors sent him to Saudi Arabia, then back to Turkey, but they did not reach the specifics. It seemed that the player was slowly sorting through profitable options, postponing the decision until 2023, and at the same time enjoying himself without football in New Year's Moscow: he watches the World Cup, goes to YouTube shows, runs in the tournament of graduates of the Spartak Academy.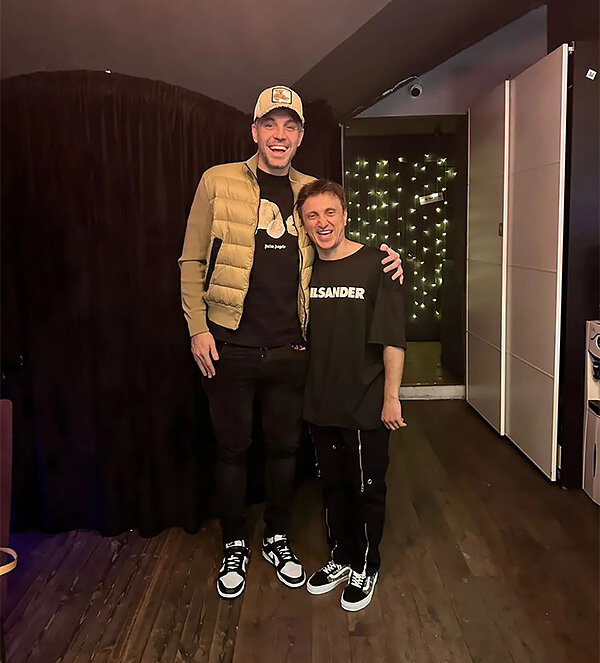 Three months have passed since then. The RPL resumes in 30 days, before the end of the European leagues – less than half of the season. The specifics did not appear, and the rumors disappeared altogether.
In the summer of 2022, when Dziuba turned out to be a free agent after seven years at Zenit, the media competed in insiders about his future. Most often sent to Turkey, and called the exact amount. For example, Fenerbahce, according to Match TV, offered 2.5 million euros per year.
Eight months later, when Torpedo and Pari NN abandoned the striker, even insiders do not talk about the future. Unless they immediately refute the ridiculous information about CSKA and Vitesse and add that Midtjylland disowned Artem.
Looks like the options are bad.
First reaction: this is weird.
Last season, Artem made out 11+5 in the RPL and took league gold, and people believed in a transfer to Fenerbahce / Galatasaray / Besiktas and a 2.5 million contract. Has he really become a player in less than a year that even outsiders from Russia do not need?
If you think a little, it becomes obvious: everything is logical, Dziuba simply repeats the path of Ronaldo.
See for yourself:
• After the break with Manchester United, Cristiano was offered to all the Champions League participants – even Eintracht Frankfurt. And all, admiring the words, refused.
"Ronaldo is one of the greatest players on the planet, but he does not fit into the philosophy of Bayern," said Oliver Kahn.
"He is a legend, a star. I love him as a football player and as a professional. He's amazing, he's still great. But we have a lot of players in his position," PSG President Nasser Al-Khelaifi effectively merged.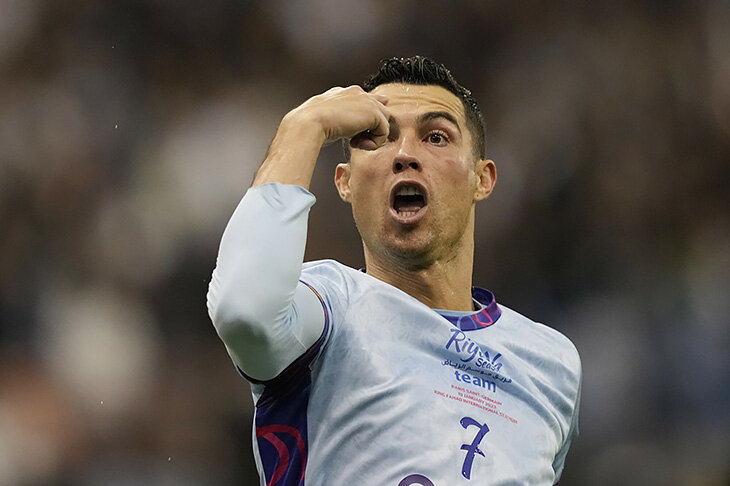 After returning from Turkey, Dzyuba was offered to the RPL, but everyone also refused.
"We are monitoring his attempts to find a job. Of course, it corresponds to our level. But I don't know anything about the transfer, "Vladimir Fedotov explained in the style of Kahn.
"I personally didn't have a dialogue with him, but there were certain people who called our club and offered his services. Yes, he is a star player, but there have been and will not be any negotiations with Artem Dzyuba, "said Ravil Izmailov, CEO of Pari NN. Ilya Herkus reacted more harshly: "The issue is closed," Torpedo "is considering other attackers."
• Ronaldo has been abandoned by European clubs due to scandalous departure from Manchester United and tantrums following the transfer to the reserve team for the World Cup. To put it simply, because of the bad temper that accompanied the Portuguese throughout his career.
At Real Madrid, Krishna infuriated Mourinho – the player and coach almost did not communicate. At Juventus, he insulted Sarri and did not understand his football, and then refused to play for the club, feeling unhappy with Allegri. At Manchester United, he did not like either Rangnick or ten Hag. The team went wrong relations with Santos, who led Portugal to victory in the Euro. In an interview with Piers Morgan, the harmless Wayne Rooney suffered.
At the end of 2022, Krish broke even with Jorge Mendes. The agent led Ronaldo's entire career, but after Manchester United, the client gave an ultimatum: "Either you get a transfer to Bayern or Chelsea, or I will fire you." Mendes failed, and Cristiano, believing in his own greatness, stopped business with his ally. The transition to Saudi Arabia was organized by a friend of the football player.
The heavy character also interfered with Dziuba.
In Spartak, he cursed with Karpin, got into a dirty story with Bystrov's wallet and called Emery a "trainer". At Zenit, he was annoyed by Mancini ("Not a Coach") and Orlov (for some reason he called him "Weather Vane"). The team had a conflict with Cherchesov. And even the calm Semak broke up with the forward as soon as the opportunity arose – neither 11 + 5 in the RPL, nor the risk of the legionaries leaving, helped.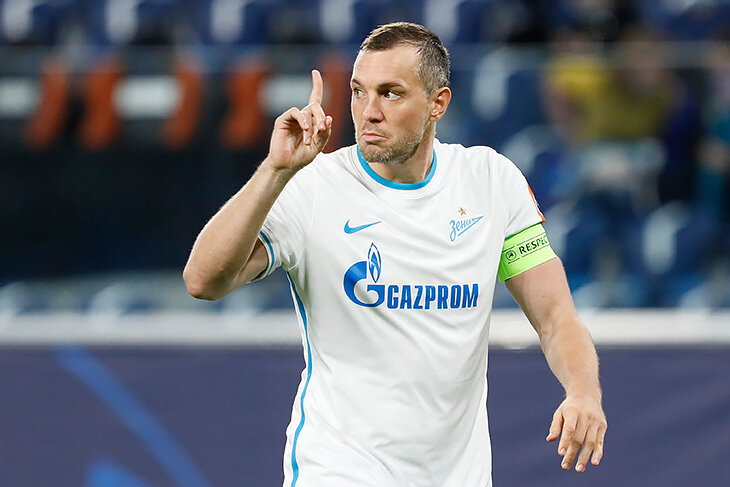 Artyom is obsessed with his own importance – and this is not liked even by those whom he would really strengthen.
Grigory Ivanov said that he did not want to call Dziuba: "Of course, I am not interested in him. He's a star. He said that God forbid he get into the "Ural"". Andrei Talalaev invited the player to watch, but he seemed to consider it below his dignity. "Inviting a player like Dziuba to watch is humiliating," Leonid Slutsky informed the sidekick's position, and Torpedo refused the transfer.
Even the stories with agents from Dziuba and Ronaldo are similar. Before the 2018 World Cup, Dzyuba was led by Oleg Artemov, who produced a deal with the Chinese – they gave 7 million euros a year. Artem refused. "He left me after the World Cup," the agent commented on the further relationship. "Dzyuba not only left me, he left many."
Now Dziuba's affairs are being handled by his friend and former RT employee Leonid Goldman.
• Some clubs in the top leagues still wanted to sign Ronaldo. They wrote that Roma and Napoli were interested in him, and Borussia was not as negatively categorical as other Bundesliga clubs.
Each time the transition was disrupted because of the salary. Roma and Napoli simply could not find the 23 million euros that Krish was given at Manchester United. Borussia could, but did not go against the principles: the richest player in Dortmund earns half as much.