The names of Fedor and Alexander Emelianenko regularly saturate the information field. They have a third brother Ivan: he did not give interviews, did not shine in front of the cameras and did not participate in professional fights.
Training with older brothers, success at the Russian Championships and criticism for laziness
Ivan Emelianenko was born in 1988, he is 12 years younger than Fedor and seven years younger than Alexander. Like his older brothers, Ivan is from Stary Oskol. Nothing is known about his childhood, but under the influence of his brothers, he took up martial arts.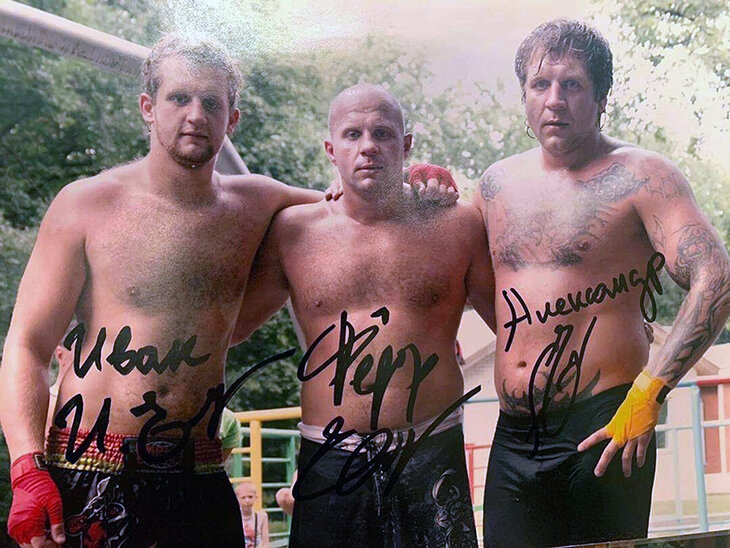 In Stary Oskol, Ivan Emelianenko played football and accidentally got into the local team. Footballer "Torpedo" Artem Samsonov spoke about this in an interview with:
"The coach went to schools, saw children – and called everyone he liked. Vanya was tall and boxed. Emelianenko was clumsy, but he scored a lot with his head. There we became friends with the whole team.
Once I even spent the night at Emelianenko's. He came to visit them because he was friends with Vanya. I also knew his older brothers, but I did not understand what they were doing. Never even asked. Then I moved to Moscow, and Vanya quit football and started boxing again.
Later we still communicated with Ivan, but not with his older brothers. Although I saw Alexander Emelianenko once in Moscow. He trained at Avtozavodskaya about eight years ago. I saw Sanya, said hello, said that he was friends with his brother Vanka. He politely said, "Yes, of course, I remember you." And I look into his eyes and understand that he does not remember at all.
Fedor and Alexander repeatedly talked about the prospects of their younger brother and saw him as a fighter. He was a boxer, taller than Fedor and also athletic. In combat sambo and hand-to-hand combat, he has the title of master of sports.
In 2006, at the Russian Combat Sambo Championship, Ivan Emelianenko became the third among young men. This is his first major achievement in martial arts. Then he trained with the Red Devil club, which included both older brothers who had already successfully promoted their careers.
Fedor Emelianenko said that Ivan was not ready to perform at a professional level, although he trained with high-level fighters: "Ivan, unfortunately, slips like this – sometimes he does it very seriously, with desire, and sometimes he does it just carelessly. He probably thinks that you can achieve results by doing it from time to time.
Alexander also noted the insufficient preparation of his brother, but did not rush him. "Vanya makes sense to make a career in heavyweight, and strands mature by the age of thirty. Let him compete in combat sambo tournaments for the time being, he is good at it."
Preparing for his MMA debut in South Korea, but enlisted in the military
In 2009, Ivan trained with Alexander in the AE Team he had just created. He, along with his older brother, appeared in commercials showing the club's training.
In the same year, Ivan planned to make his debut in MMA. Together with his brother, they were preparing for a trip to South Korea for the Fighter Mania Championship. "Ivan is also flying, he will perform. Now they are choosing an opponent for him, " said Alexander. But the fights of both Emelianenko did not take place: the promotion, according to Alexander, did not confirm the terms and conditions of the tournament.
Instead of this fight, Ivan competed at the St. Petersburg hand-to-hand combat championship, where he took first place. Even after that, Alexander said that his brother was not yet ready for his MMA debut: "So far, his preparation is not sufficient to perform in the professional ring. He trains with me, there will come a time when he will definitely enter the ring and continue to represent our family in the world."
In 2010, Ivan's performance at the Russian Combat Sambo Championship was planned – it did not take place due to an injury. In the same year, Ivan Emelianenko joined the army, and after demobilization he returned to his studies.
"Like the majority of the population: no education and no life experience." Ivan Emelianenko worked in security, and then became a volunteer in the army
The intonation with which the older brothers spoke about Ivan became more categorical in the period after returning from the army: in their opinion, he did not use the opportunities and did not invest in sports.
Alexander ( 2011 ): "Ivan is a lazy person. He doesn't want to train. We have the opportunity to teach him a lot. He would not have to, like me or Feda, make his own way into mixed martial arts. He could have been trained competently, without injury, and taken to fights with good-level athletes. But Vanya can't decide what he needs in this life."
Fedor ( 2014 ): "Ivan has no desire to be a professional. He fulfilled the standard of a master of sports in hand-to-hand combat and combat sambo, but did not want to fight professionally. Everyone has his own path. You will not force a person. He got what he wanted. Here should be his desire, the desire to train and perform."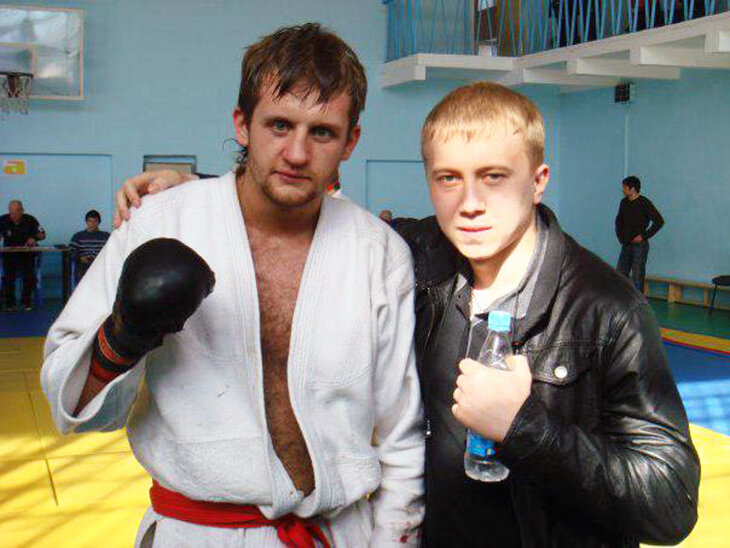 Instead of MMA, Ivan went into private security. "He is doing well, " Fedor said about his brother. A few years later, the older brothers softened the rhetoric, more reflection appeared in their statements about Ivan.
Fedor said that Ivan was engaged in martial arts "for himself", "in order to fulfill the standard and master martial arts." Alexander – that Ivan was pressed by the surname: "I understand that at such an early age I was busy with work, I had a family. Fedya was busy with work, he had business there. Well, the brother was left to himself. Here he has a loud last name – Emelianenko. He doesn't need anything. And it is very difficult to play sports – to live in a mode, to go to the gym all the time, to give up everything.
MMA fighter Mikhail Malyutin, who was friends with Ivan, called him very promising and talented. Malyutin said that the initiative for professional sports no longer came from Ivan, but from the brothers: "He could have shown good results, but he was not an athlete. Well, I didn't want to do it, it happens."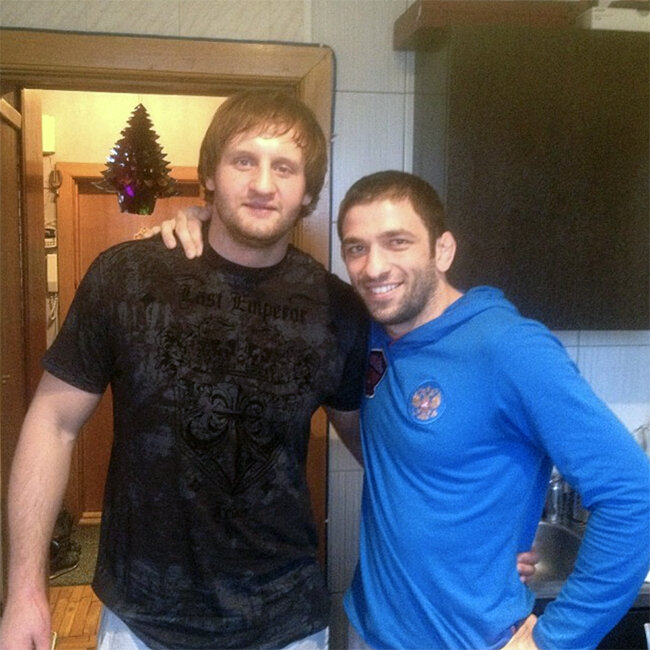 After leaving for the security business, the news about Ivan practically disappeared. In 2019, he lived with his mother in Stary Oskol and thought about moving. "Thinking of moving to Moscow, but does not know what to do in the capital. He is the same as the majority of the population: without education, without knowledge, without life experience, " said Alexander about his brother.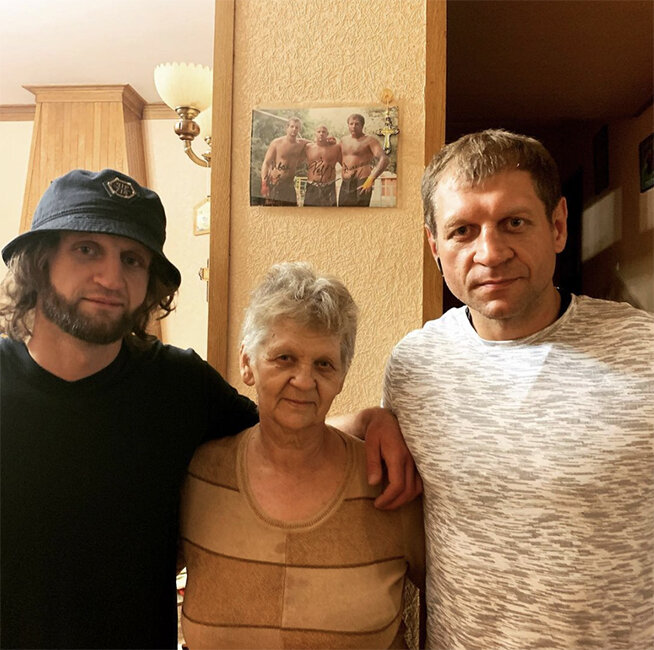 Whether he eventually left for Moscow is unknown. In 2022, Ivan Emelianenko became a volunteer in the Russian army. In October, he passed a medical examination and was preparing to conclude a contract.