Dani Alves has been in prison for more than a week – on January 20 he was arrested on charges of rape.
Lyubov Kurchavova tells the details of the case: what is known about the testimony of the victim and Alves himself, is there any evidence, what are the football player's conditions in prison, how does his family react and what can he expect next.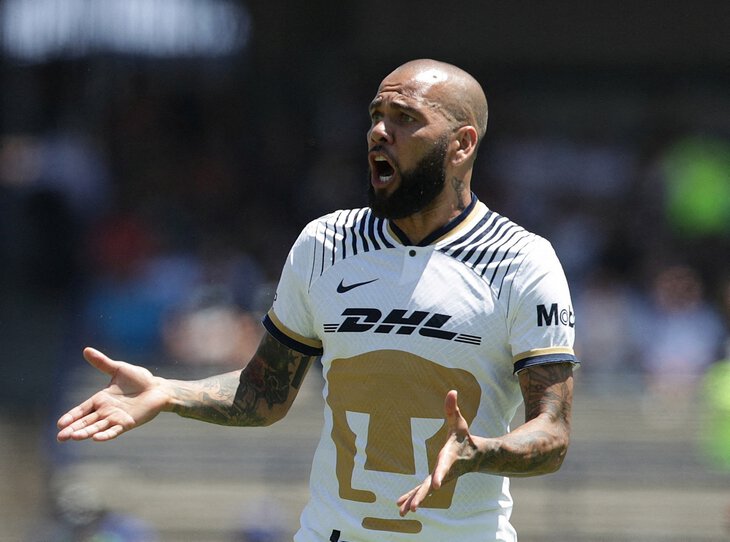 Alves was detained 20 days after the alleged rape. He is in custody without the right to post bail – so that he does not leave Spain
The accusations against Alves became known on December 31.
After the 2022 World Cup, the Mexican Pumas gave Dani a vacation. He flew to Tenerife, and then looked into Barcelona, ​​​​where on December 30 Alves went to the local club Sutton – that's where it all happened.
According to the ABC publication, the alleged victim reported that Alves molested her and put his hand under her underwear.
Alves soon made a statement: "Yes, I was in that place with other people and enjoyed it. Anyone who knows me knows that I love to dance. I danced, enjoyed, without invading the personal space of other people. I don't know who this woman is. When you enter the restroom, there is no need to ask if someone is there. I have never invaded anyone's personal space. How would I do it with a girl or a woman? No, sir. They are trying to harm me, my loved ones. People know who I am."
On January 1 or 2, Alves left Barcelona. On the same days, the police began an investigation and collected evidence: they interviewed the victim and witnesses, received footage from CCTV cameras and the conclusion of doctors. All that remained was to interrogate Dani.
For almost two weeks, everything was quiet, and on January 19, the Spanish TV channel Antena 3 reported that Alves would be arrested. A day later, it really happened. After interrogation, Dani was taken to court and a preventive measure was chosen – detention without bail (the court considered the risk that Alves would leave Spain was too great).