Hi all! Three long months without the Champions League are coming to an end , and she returns with Fantasy ! The matches of the 1/8 finals will start on February 14, and we have painted the best picks from all the teams participating in the playoffs of the tournament. We hope you find it useful.
Just in case, we recall the main points on how to assemble a team:
Your team should consist of 15 players – 2 goalkeepers, 5 defenders, 5 midfielders and 3 forwards. Their total cost should not exceed 100 million rubles.
After collecting a team, you can change the line-up using transfers. You can select up to 3 players from the same team during the ⅛ final of the Champions League.
Further, this number will increase with each round:
Matches 1/4 – 4 players.
Matches 1/2 – 6 players.
The final is unlimited.
All changes to the tour (substitutions / transfers / selection of captains) can be made before the deadline – the time one hour before the start of the first match in the tour. All changes made after the deadline will only take effect on the next round.
Important! The tournament starts from scratch: the results of the group stage are not taken into account, so absolutely everyone can compete for cool prizes!

Happy reading!
Leipzig – Man City
After the return of Marco Rose, Leipzig returned to the fight for the Bundesliga title: at the moment, Rose's team is only 4 points away from the first place. At the same time, Leipzig is in third place in terms of the number of goals scored in the championship (39, only Eintracht and Bayern have more, 40 and 56, respectively).
Man City is a little shocking this season: despite the transfer of Erling Haaland , who has already scored 25 goals in the 2022/23 Premier League, Pep Guardiola's team is still doing worse than expected in the championship: 2nd place and lagging behind the leading Arsenal by 5 points in the match with the Londoners in stock.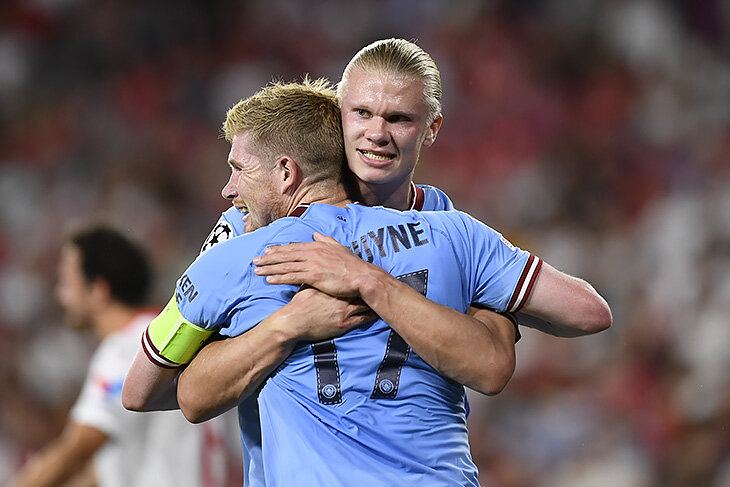 In the Leipzig-Man City match, both teams will surely run forward, so it is wise to take attacking players: for example, Erling Haaland (9) or Kevin de Bruyne (9) in City, and from Leipzig you can take Dominik who has played out Soboslai (7) . Of the defenders, for example, Rico Lewis (5.5) or Nathan Ake (6) can score points . Leipzig's defense should not be considered – they are unlikely to resist City's attacking potential.