In the championship of Spain, a very unusual goal: at the moment when it was counted, the author of the ball was already sitting on the bench. That's how it was.
"Atletico" and "Getafe" could not open an account for an hour, there were almost no chances. In the 60th minute, the hosts finally succeeded in a good shot: Thomas Lemar shot tightly from behind the penalty area, the Getafe keeper beat him right in front of him, Angel Correa was the first to finish.
1:0? No, the referee team of Antonio Mateu Laos whistled the Argentine offside.
The disappointment is understandable.
Diego Simeone pleaded. And then he replaced Correa.
But VAR got involved, drew lines and realized that Correa did everything right and was not offside at the moment of impact.
In the frame on the right, the Argentinean is the closest of the Atlético players. "Out of the game" with partners, but not with him.
Goal scored!
The Atlético players immediately ran to the bench and attacked Correa.
Having got out from under the partners, Angel celebrated properly himself.
In a jacket!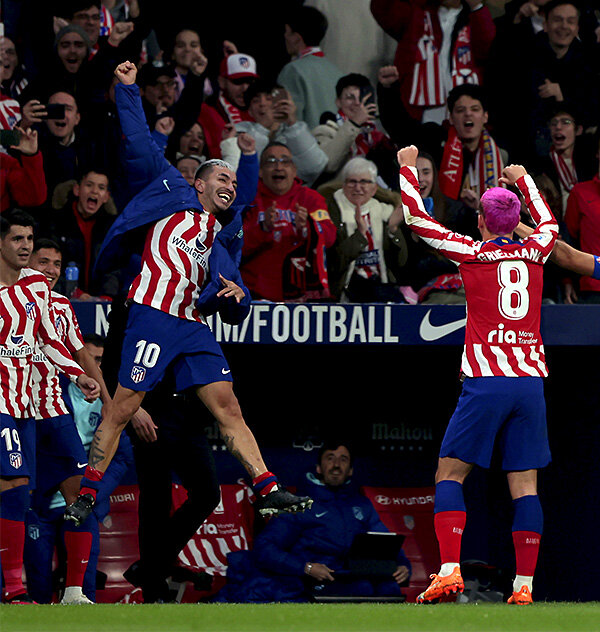 While the VAR was sorting out, I managed to change clothes.
We see such an author of a goal very, very rarely.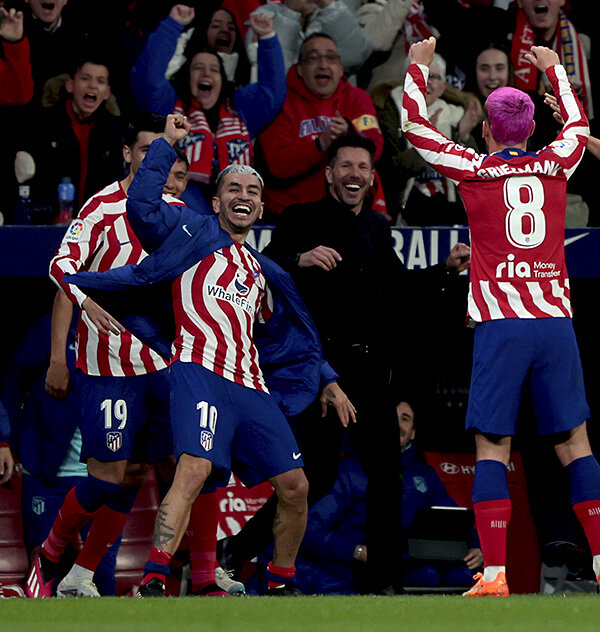 Correa's fifth goal of this season in La Liga was the most memorable.
"It's something very rare," the player told DAZN. "There was a strange feeling on the field. The referees called offside, although their decision seemed doubtful. The coach warned about the replacement, and I had to leave. Luckily, the goal was scored."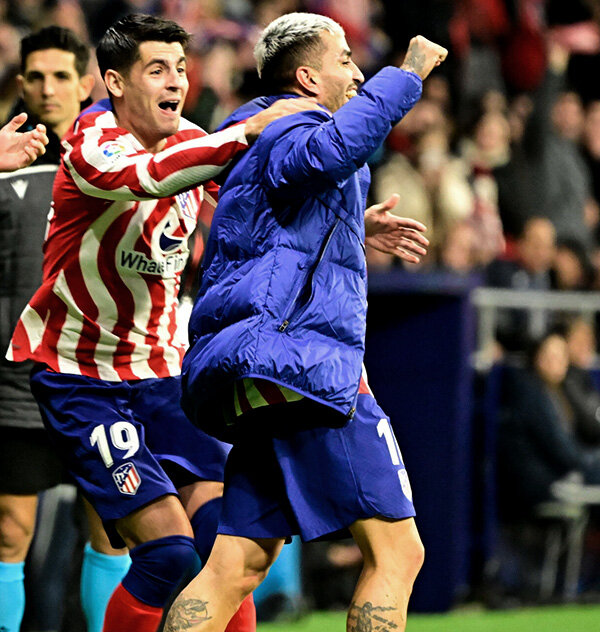 True, Atlético failed to keep the victory over the penultimate team of the championship. In the 83rd minute, Enes Unal equalized from the penalty spot – Simeone's team is fourth, already 15 points behind Barcelona and 10 points behind Real Madrid. At the same time, Atlético played a match more.