"There is no better midfielder in England."
Imagine, Fabian Delph retired! Yes, yes, the same bald shorty who for some reason (so they said) moved to City and predictably ruined his career (so they also said). The news is perceived in different ways: someone forgot about Delph and thought that he had finished a long time ago, someone was struck that the talented midfielder left at 32 (already 33).
This is the whole Delf – he is always somewhere in the middle: he did not become great for Aston Villa because of the transfer to City, but at the Etihad he disappeared into a waterfall of stars. And yet he deserved a tribute on Sports.ru – for the powerful character with which he gnawed out the way to the Premier League and a place at the base of Guardiola, for which he agreed to a radical change in role.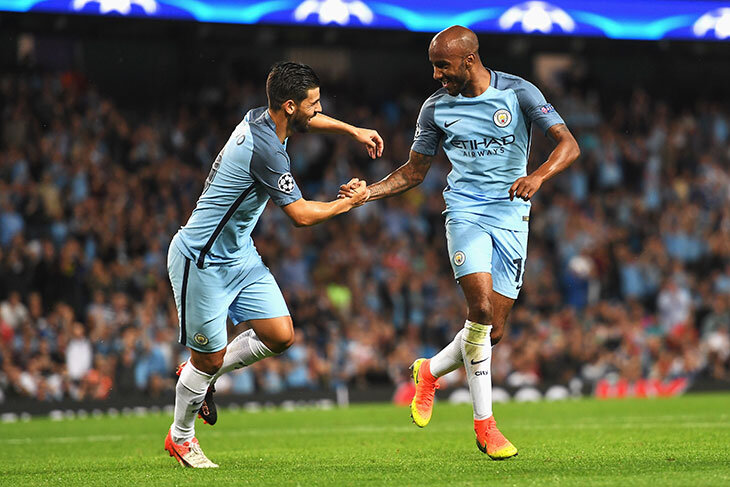 Seeing off Fabian Delph, who became the leader of the City dressing room (seriously!), pulled off one of the most scandalous transfers in the history of the Premier League, saved Pep's record season and still believes in ghosts.
He grew up without a father, and his mother received a suspended sentence for fraud. Defended from complexes by boxing
You've read a thousand times about the difficult childhood of star football players who played on asphalt in their older brother's tattered boots or darned an old ball to kick it a little more. Well, Fabian is one of those. As a child, his father abandoned the family, and Donna Delph was left with three children in her arms.
She clutched at any earnings, was not afraid to work with a mop and scrub the dishes. But the money was still not enough, and the family moved to the poorest and most dangerous area of ​​​​Bradford. As a single mother with many children, Donna got on welfare and from 1998 to 2005 received 45 thousand pounds from the state. At the same time, Donna worked as a cleaner and dishwasher for 140 pounds a week.
However, it is impossible to receive benefits and at the same time work in Britain: when this was revealed, the court gave Donna a year of probation. Then Fabian had a main goal in life – to give his mother a house.
"Mom raised me and two sisters in a harsh municipal area. She is my hero, my idol! She always inspired me that everything will be fine if I work hard," said Fabian.
Delph also had a choice: to fit into some kind of gang, which was normal for the shady neighborhood of Bradford, or to find another way. He chose sports. He liked football, but the ball did not help to throw out the accumulated aggression. Then boxing appeared – there he learned to fight back and tempered his character. Fingals and bruises in that area stuck only like that.
"Boxing is my hobby. I'm addicted to it! As a child, I had ants in my pants, and I could not sit still: either I played football or boxed in the gym.
I was 9 years old, and I often came home with a black eye. Then he started boxing and kickboxing. Worked out quite often. I didn't compete, but I sparred and was deadly in the ring, "Delph was proud in an interview with Birmingham Live in 2014.
And martial arts have become a defensive reaction due to complexes about small stature. Adult Fabi reached 174 cm – the youngest was very tiny. How many times had he heard that shorties didn't achieve anything. Then Delph learned – you need to bite into dreams and cling to every chance.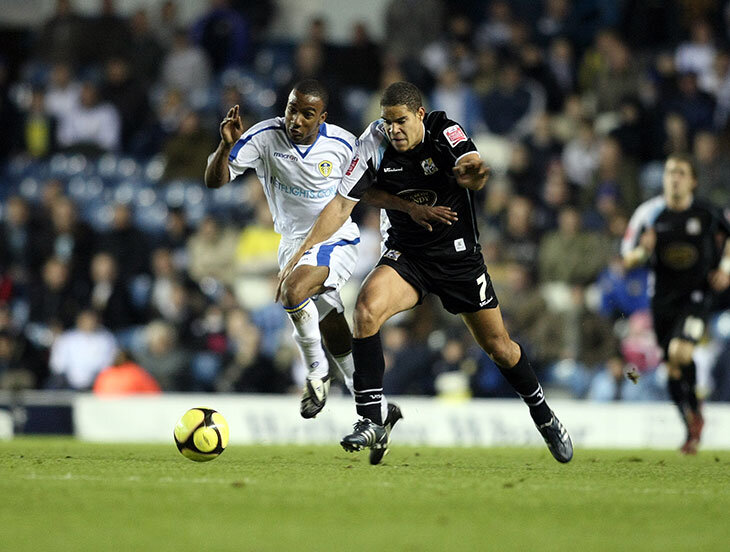 "My height was seen as a huge problem from the very beginning. But I had a desire to become better – it spurred me on and pissed me off. I was aggressive in wrestling because people said I was too small. I guess it's the little man syndrome – I thought I should be doing more," Delph explained.
He really did a lot: to get to Leeds training, Fabi rode three buses, and then another train. He got to Leeds thanks to Bradford legend Gary Abbott, who played almost 300 matches for the club and scored about 40 goals. After the end of his career, the midfielder coached at the Leeds academy, where James Milner and Aaron Lennon were growing up. Somewhere out there, among the small fry, his son, who was friends with Delph, also ran.
When Abbott saw 11-year-old Fabi minting a tennis ball, he realized that he was a talent.
"He was better with a tennis ball than I was with a football even though I have over 500 games. I asked, "You are Fabian Delph, aren't you?" And he said, "You're Mr. Abbott, aren't you?" Me: "You don't have to call me Mr. You are a very good player and you can call me Greg."
After some persuasion and compensation for Bradford, Delph moved to Leeds, where he kicked the ball next to Danny Rose (214 matches for Tottenham and 29 for England) and Johnny Howson (104 matches in the Premier League for Norwich).
It was for this that Fabi spent several hours on the road, returning home by midnight and starting all over again at dawn.
Take off fast: with bar fights, problems with the police and fines
At Leeds, Fabi grew and grew stronger – in 2007 he became the captain of the youth team, entrenched himself with the elders under the legendary Gary McCallister and knocked out his first professional contract. The progress and prospects of the young pit bull were obvious: already in 2008, the first rumors appeared about the interest of Arsene Wenger.
But with the success and attention came relaxation – 19-year-old Delph was arrested for drunk driving while driving with friends after a party. The football player apologized to the club and sent part of his salary to charity, but Wenger's interest evaporated – they were not expected at the Emirates.
There was also an offer from Newcastle, but Leeds were not convinced by £6m. A day after the refusal, Delph scored a chic goal against Brighton, and head coach Simon Grayson rubbed his hands: "If he continues to score like that, then the price will only increase."
In the first full-fledged season 2008/09, the young man broke Ligue 1: he ran 42 matches, scored 6 goals and really claimed the title of the best in the championship. Lost only to Matty Fryatt of Leicester, who scored 27 goals. But he took the award of the best young player in League 1 and the prize of the best in the team from Leeds fans.
After this only in the Premier League: Leeds lost in the play-offs for promotion to the Championship, and Aston Villa took the talent for 8 million pounds. There were also rumors about Everton, Tottenham, Fulham, Sunderland and the already rich City.
In Birmingham, legal troubles continued. In 2012, Delph, in the company of big guys James Collins and Chris Hurd, got into a fight with security guards at the Gatecrasher nightclub. The brawl hit the cameras and the tabloids and outraged many. Firstly, it happened immediately after a charity dinner in honor of Stilian Petrov, who was recognized as the player of the year at the club. Secondly, in a few days, Villa was waiting for an important match with Tottenham.
Delph repented, apologized to everyone and promised to improve. It worked out: the year before, Fabian tore crosses and missed half a season, but returned even stronger. In 2015 Villa fans were celebrating his contract extension and looking forward to the new season: Paul Lambert's team of captain Delph, Ron Vlare, Tom Cleverley, Ashley Westwood, Carlos Moreno, Andreas Weimann and Christian Benteke looked very promising.