Don't stop.
Alexander Golovin breaks away in Ligue 1: he scored after a beautiful three-move with 18-year-old Eliss Ben-Segir and Wissam Ben-Yedder. This time Brest suffered from him, and Monaco won 2:1.
Ben-Segir pierced the ball to Ben-Yedder, and he rolled Golovin to the goalkeeper's line – Alexander got ahead of his rivals and stuck it into an empty corner.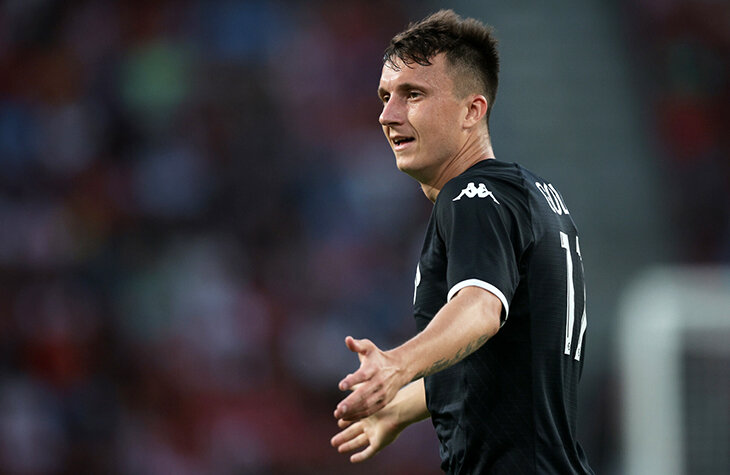 "Now it is very important for us to consistently score points in every round. Won today naturally and on business. They had the advantage and moments, scoring a goal in each half. I am glad both for the victory and for my goal. In that episode, you need to thank the partner for the timely transfer, everything turned out well.
What are your emotions in connection with the fact that my goal was recognized as the best in the championship in January? Of course, such an assessment by the league and the fans is very pleasant. But this is history, you need to look and move forward. The most important thing is that my goals, assists and my game in general benefit the team," Golovin told Sport24.
For the match with Brest, L'Equipe gave Golovin a six – no one in the team has a higher score, only Ben Yedder and Fofan have the same rating.
6+6 in 23 matches. Monaco undefeated after World Cup
• Golovin already has 3 goals and 3 assists since the 2022 World Cup pause and has been cheering for his last three matches: an assist against Clermont, a goal for PSG and now a ball for Brest. For the entire season in Ligue 1, Alexander scored 6+6 in 23 matches.
This is already the start of the most productive season – not only in Monaco, but in general in his career. So far, the 2020/21 season was the best for Golovin in terms of numbers, with 5 goals and 9 assists. All other seasons did not exceed 7 effective actions.
But in terms of goals, this is Golovin's best season in his career. He has never scored so many goals in the league. 5 goals were in the 2020/21 season for Monaco and in the 2017/18 season for CSKA.
• Right now Golovin is AS Monaco's fourth highest scorer in all competitions with 6 goals. Only the top three profile forwards have more. And Alexander is the second assistant with 7 assists, only Cayo Enrique is ahead (8).
• By the way, the Golovin/Ben Yedder/Embolo trio is one of the most productive in Europe. They have 32 goals. Only the three PSG (Messi / Neymar / Mbappe), Man City (Holand / Foden / Mahrez) and Napoli (Khvicha / Osimhen / Elmas) are cooler.