We Get an Up-Close Look at the Samsung Galaxy Z Flip 4!
Galaxy Z Flip 4 leaked official render (thanks, 91Mobiles) shows that the gadget will be similar in style to the Galaxy Z Flip 3 based on previously leaked pictures. Even so, the changes become apparent only upon closer inspection, and these differences primarily "lay in the details."
For starters, as previously predicted, the Galaxy Z Flip 4 will feature a thinner hinge. The actual buttons appear more tactile and tapered in the new design. Bora Purple, which is not the same as the purple Galaxy Z Flip 3, has been leaked. Both the shade and the antenna bands have darkened.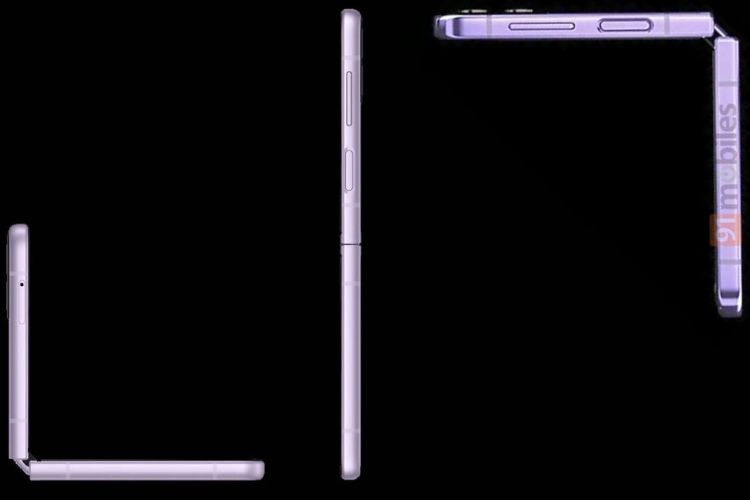 Rear cameras protrude from the render as well. Camera performance may increase, but it's not clear what else Samsung has in store for us. The Galaxy Z Flip 4 is slated to be available in a variety of colors, and a Bespoke Edition is also in the works, according to Samsung.
It is possible that the folding crease will become less noticeable in the display, which would be a welcome improvement. As a whole, it appears that Samsung is prioritizing design enhancements over new features.
A new Snapdragon 8+ Gen 1 SoC, a larger battery capacity, improved cameras and a better display are just some of the features that could be added to the device. This might be used to the Galaxy Z Fold 4, which is expected to be released in tandem.
But, you should know that we can get a conclusive idea of the upcoming Samsung foldable phones once the company releases an official word on it. Since the launch is expected next month, official information is also expected to start pouring in soon. We will let you know once this happens. So, stay tuned and do share your thoughts on the newly leaked Galaxy Z Flip 4 render in the comments below.