Other Argentines are resting.
Argentina celebrated the title of world champions powerfully – first in Qatar , and then in their homeland . Manchester United defender Lisandro Martinez, who played 270 minutes in the tournament, also celebrates the victory. Although he has been waiting for a long time in Manchester United.
Ten Hag is not aware of Martinez's plans
Manchester United head coach Erik ten Hag is trying to distract the player from the celebrations – he says that Lisandro should return to the club's location in the near future.
"I can't tell [whether Martinez will be available against Nottingham Forest] – he is still celebrating in Buenos Aires. He rides around the capital, and I can understand that. Winning the World Cup with your native country brings great emotions. It's great, but Martinez has to come to terms with the fact that we are already playing in the Premier League on December 27, "said Ten Hag.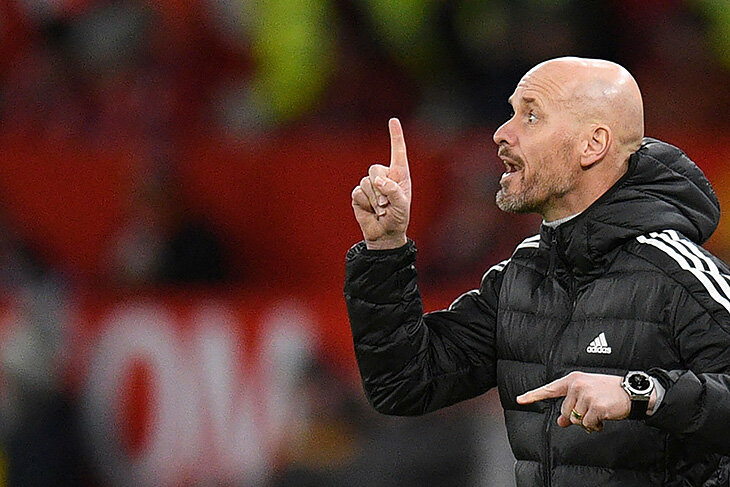 The motivation of the Manchester United head coach is understandable – he wants to get the deepest line-up before the resumption of the Premier League, where the team is fighting for qualification to the Champions League. But some of his colleagues give the Argentines some relief. Pep Guardiola, for example, took care of Julián Alvarez, who had a good tournament, and gave the striker a week off. And Brighton midfielder Alexis Mac Allister will return to the team's location only after the New Year.
Martinez, it turns out, doesn't have that luxury.
What did Martinez do after the victory? He was photographed at the parade and drove around Argentina with a medal
The defender of the Argentina national team, a few minutes after winning the final, of course, did not think about club affairs.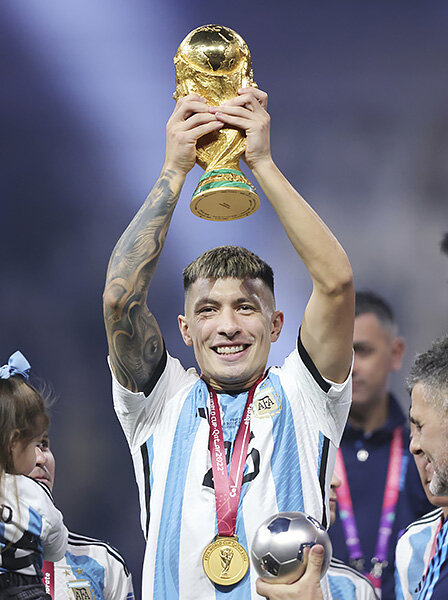 I didn't even think about it on the plane.
And here he is at the parade. Ride with adventures – the players were evacuated by helicopters, because the bus got stuck in the crowd. But everything worked out.
Martinez took to Instagram to thank Leo for leading the way to the Argentine dream.
And together with the Argentinean flag, the gold medal of the 2022 World Cup and mate, I watched a beautiful sunset in the car window.
By the way, Messi is also expected at PSG
PSG resume the season on December 28 with a match against Strasbourg. And it's still unclear if Messi will play in it – Leo is still in Argentina. Whereas Kylian Mbappe (he will have something to talk about with Leo) is already at the base. And coach Christophe Galtier admires the dedication of the Frenchman.
"It's also a strong signal for everyone – a player who is disappointed that he didn't lift the most beautiful of trophies despite being the top scorer, returned very quickly to the team to prepare for the upcoming matches."
Nobody said the name of Messi, to whom is this signal addressed?