Manchester City won the most important match against Arsenal (3:1), and Kevin De Bruyne was involved in all of City's goals.
• Opened the scoring by intercepting a missed pass by Takehiro Tomiyasu and flicking the ball over Aaron Ramsdale.
• Forced an error in Gabriel's pass that started City's second goal attack.
• Rolled out an assist for Haaland, who set it up 3-1.
That's not all!
In the first half, the Belgian quarreled with Mikel Arteta. The ball rolled towards the Arsenal manager and Arteta pushed it back even though a Man City player was reaching for the ball. De Bruyne pushed Arteta away and shouted something, threatening with his finger.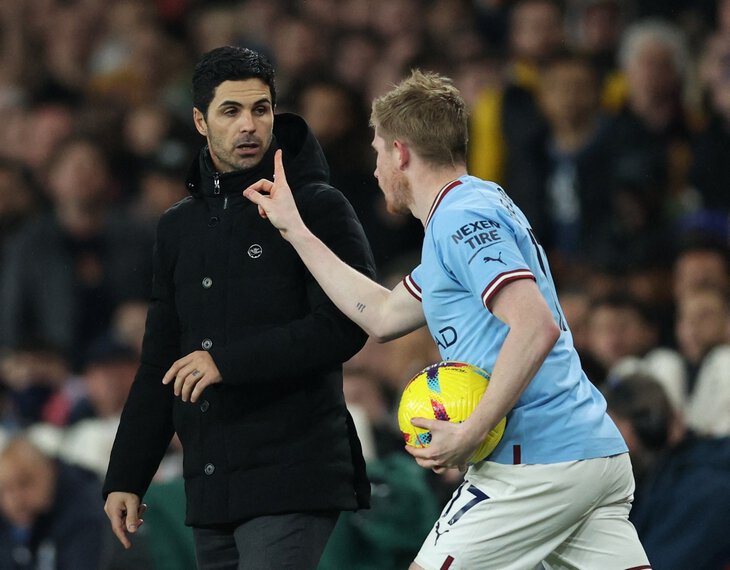 Reminds me of that very episode with Pep Guardiola and Cristiano Ronaldo .
Another moment came at the very end when De Bruyne was replaced by Calvin Phillips. Kevin was walking past the stands with Arsenal fans and dodged a bottle that flew at him.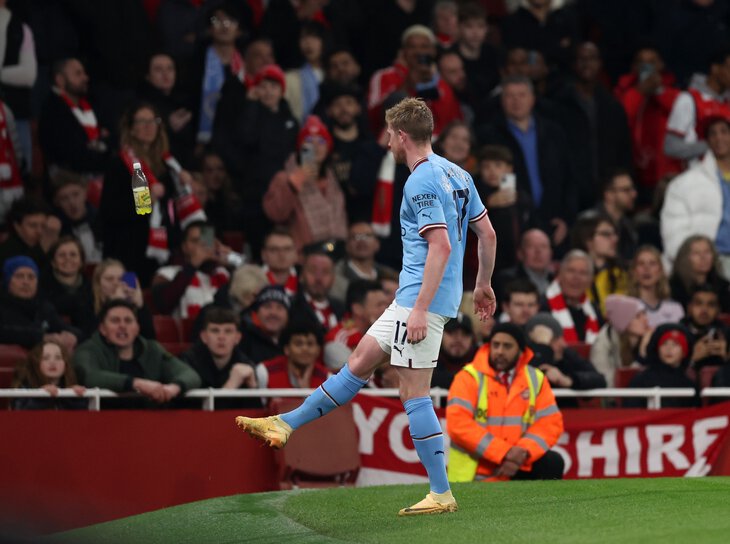 And after the match, he joked about the episode on social networks. "Does anyone have a beer? Thank you!"
Another bottle flew right into the corner flag, he suffered more than De Bruyne.
Kevin just smiled.
And he greeted the City fans.
An excellent match: he scored and assisted, brought himself 4 + 12 on a goal + pass (and this is only in the Premier League!), And the team regained the long-awaited leadership, even if City is still inferior to Arsenal in terms of lost points.
But De Bruyne even fell out of the base in 2023: this year, in 4 matches out of 9 before Arsenal, he started on the bench, twice he didn't even go on the field. And now a very important contribution to one of the main matches of the season.