Remember: bisht.
Lionel Messi received the World Cup after a grand victory at the 2022 World Cup in an unusual form.
As soon as Leo received the medal, he was given a dark cape., which was prepared and put on the shoulders of the Emir of Qatar, Tamim ibn Hamad Al-Thani. Messi did not immediately understand how to wear it correctly, he was prompted – and he went to pick up the trophy already in a dark robe.
What is it?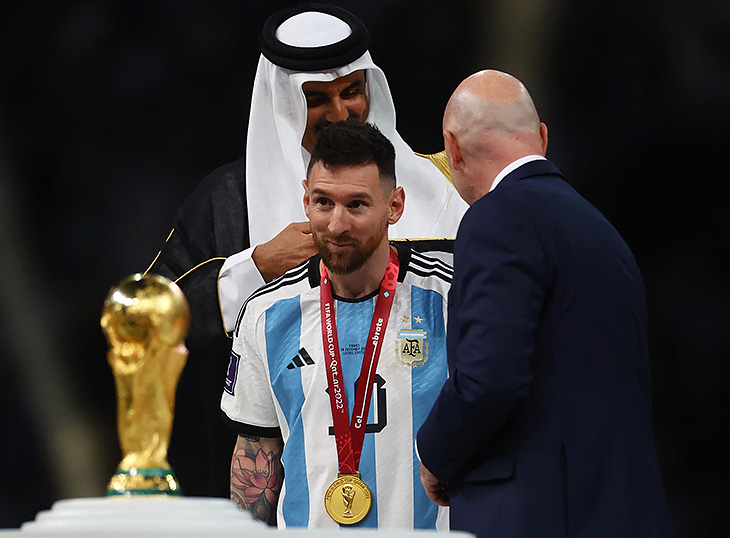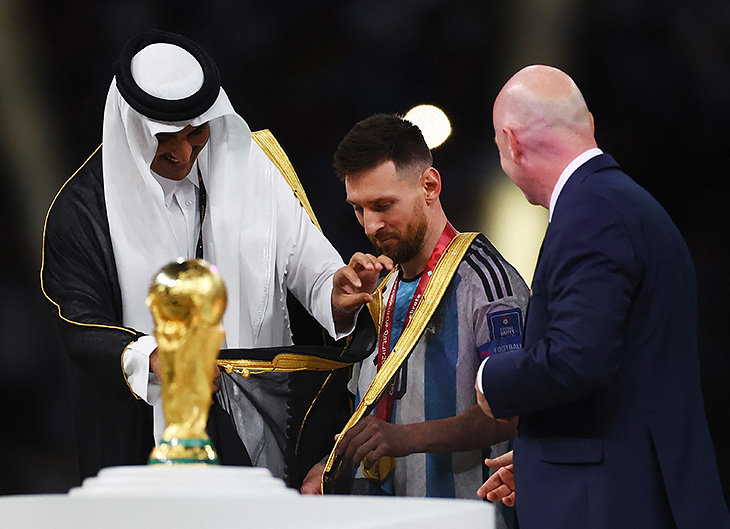 This is a bisht – a cape over a gandura for the cold season (now it is winter in Qatar). It looks like a mantle and is used as a jacket, coat, or cloak.
Bisht is black or brown. Sometimes it is embroidered with gold, which means that a person belongs to a noble family, RIA Novosti journalist Yulia Troitskaya explained to Sports.ru when we talked with her about different Middle Eastern clothes.
Bisht is usually made from camel hair. Usually men wear it on special occasions: during receptions, celebrations and, for example, at wedding ceremonies. Leo Messi just has a special day, everything fits together.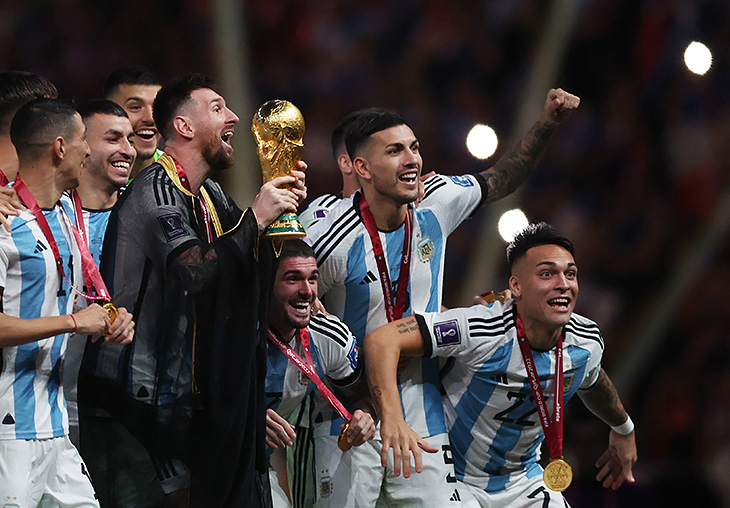 Men in Qatar wear white. According to a common version, white was assigned to men, because they spent a lot of time outside the house – in the desert under the scorching sun. Women, on the contrary, remained on the farm in tents – they cleaned when there was a shortage of water. To make clothes less dirty, they wore black.
Over the men's white – by the way, Leo, almost like the emir, has a light T-shirt with predominant white – the black cape just looks contrasting and attractive.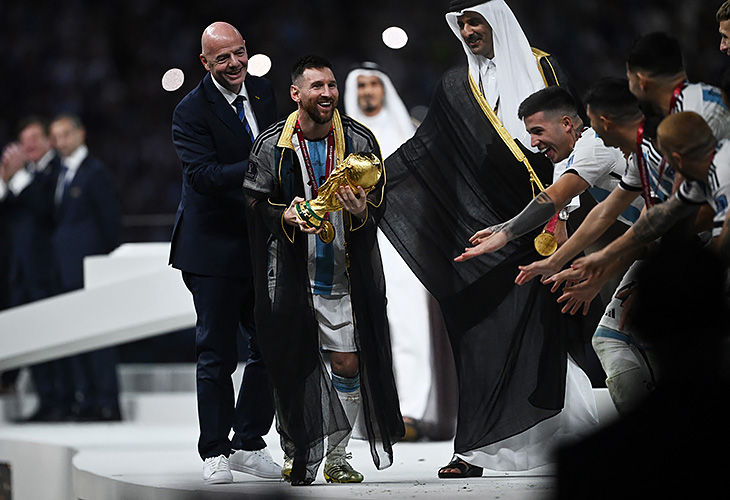 The hosts of the World Cup staged such a native advertisement of their traditions during the presentation of the World Cup. Now in all-all-all photos of the greatest moment of Leo Messi, everyone will see him in bisht.
By the way, not everyone appreciated the actions of the emir. "Just why?" asked former Argentina and Man City international Pablo Zabaleta. Bastian Schweinsteiger spoke more broadly: "The player was taken away a big moment. I don't think it was right. This could have been done a little later, in the locker room. I don't think Messi himself liked it. In my opinion, the action came out unsuccessful.
Michael Ballack is also not happy: "It's annoying. But the fact that Messi didn't take it off says a lot about Leo's decency. These photos will last forever. With a football jersey you represent your country, and it should also be visible."