Neymar even learned the text for advertising.
Arif Zein, the protagonist of the new Sirena Podcast, has been on the organizing team for three FIFA World Cups: in Brazil, Russia and Qatar.
Arif told us about the difficulties that the organizers of such large tournaments face. And in general – inside there are a lot of interesting details about the preparation and holding of the 2022 World Cup.
The World Cup in Qatar was remembered for its progressiveness – electronic tickets, beautiful shooting and the new FIFA+ platform
The team of Gianni Infantino worked in Russia, the management processes were still transferred from Joseph Blatter. In this regard, there were not many innovations at the 2018 World Cup – only VAR was important. But in Qatar, they were not shy about trying new technologies.
"The first isticket system.In Russia, you had to walk around, show tickets, queue up, visit ticket centers – it was not very convenient. Everything is electronic here: there is a mobile application, it works very well. There were a few hiccups in the early days of the tournament, but they managed.
I can send all my tickets to my friends by mail, they will automatically receive an invitation. They also accept e-tickets. At the same time, it works not just as a QR code, but also as Bluetooth, NFC verification. And even if your phone is dead, there are volunteers who will come to you with a charger so that you can enter the stadium.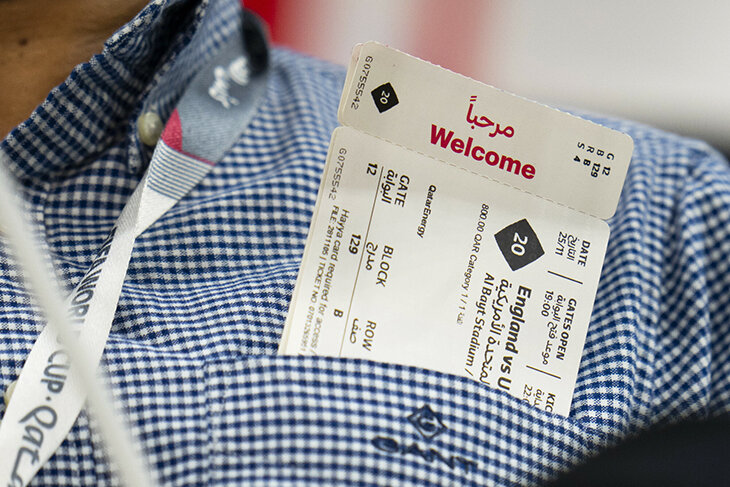 Further –everything about filming. When they handed over all the stadiums, FIFA launched a separate team of videographers with drones, who flew around all the arenas, visited the locker room, in all the premises under the stands. They even filmed an ice bath, where the players are recovering after the game.
In addition to this theylaunched FIFA+is a streaming platform like Netflix, Amazon Prime or Okko . They saw their own content, documentaries. Previously, it was all uploaded to YouTube and no one watched them. And here they made a subscription (so far free) – they tied the broadcasts of the women's and youth world championships to it.
Inside FIFA+ there is a story at the stadium: you come to it, open the application, an augmented reality window appears with live statistics. Who attacked how, how many kilometers ran – you can just poke at the player and the name and statistics appear around, "says Zane.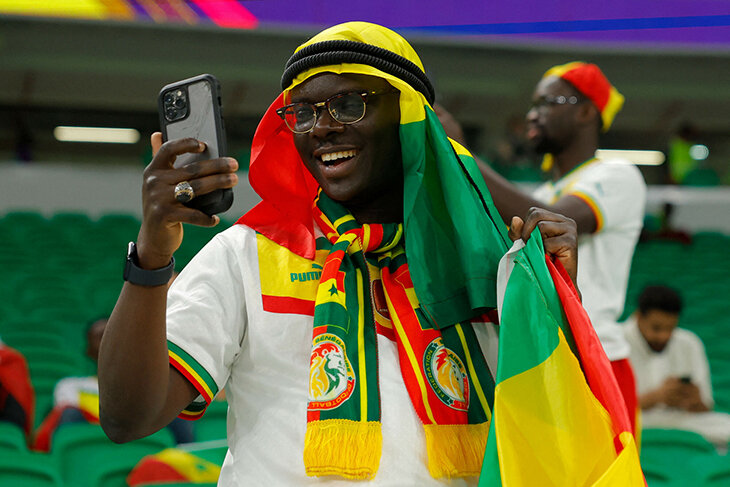 In Qatar, they tried to establish logistics and accommodation – did it work?
"They had 2 global problems.
• The first is transportation, because the tournament is very compact. And at the time they applied, they didn't even have a subway in the city. But in 2019, they opened it, launched 54 stations, a bus network, and updated the fleet of cars in the city taxi. They allowed Uber to bring an additional car from the United Arab Emirates so that all the fans could get from the hotel to the stadium.
They have done a tremendous job. The old airport was reopened – in 2014 a new one was opened, and the old one was closed. Here they opened the old one back so that it could receive flights from the United Arab Emirates. Qatar could not accept everyone, so basically the planes flew to Dubai and Abu Dhabi. And then they got here by shuttles.
In general, Qatar did well. The only transport slip was in the opening match. This is the farthest stadium – 55 km [from the other extreme arena]. Not everyone understood how things were going with the logistics and it was the first match. The fans left for the game very late – they thought that an hour would be enough for them.
There was a huge traffic jam around the stadium an hour before the match. But at the same time, 3 hours before the game, I was able to calmly arrive by car and park in 5 minutes. People were not ready and miscalculated their time. There were no more such problems.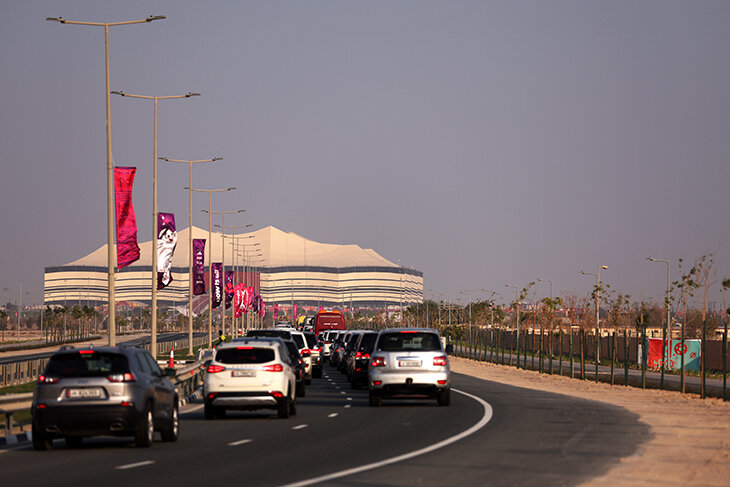 • The second big problem is accommodation. There were not enough hotels here to accommodate a million fans. Qatar has officially stated that it is ready to accept 1,200,000 fans. New five-star hotels have been built – they are incredibly expensive: a night costs 2 thousand dollars. Some of the hotels did not have time to be built, some were completed, but did not have time to launch, because this is also work for 2-3 months.
What Qatar did: they launched villages for fans, built living rooms out of containers. In general, everything is good, comfortable – even air conditioning was installed, running water. But it cost 150-200 dollars per night – while it took another hour to get to the city by shuttle, and then another 45 minutes to the stadium.
For me, this is too much: you suffer for the sake of 2-3 hours in a match. You make an incredible journey: you spend 1-2 thousand dollars on a plane, another 1.5 thousand on accommodation. And you end up shaking for another hour and a half in the shuttle," Zane said.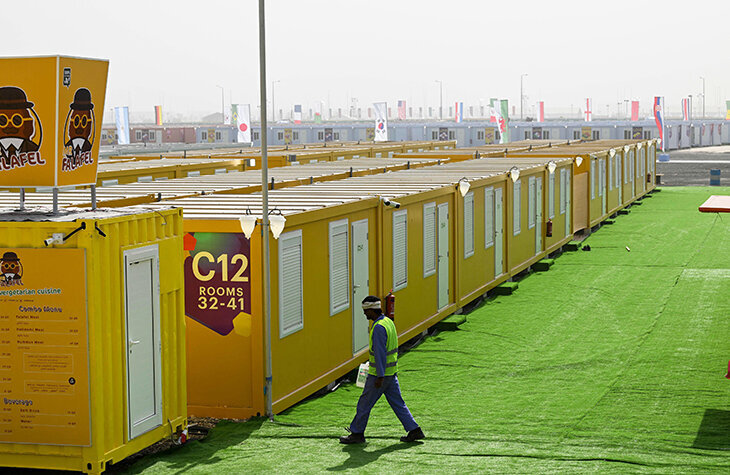 At the 2022 World Cup, Arif worked with Neymar – how was the shooting?
Here is Zayn's story with the Brazil star: "Neymar is a bank ambassador in Qatar. We have been closely interacting with him for the last three months. I was with him on two shootings and already personally empathized with him. Talked to his agent. They shared how they suffer, that everyone considers Neymar whiny, unprofessional.
In fact, he is a mega-pro. On the set, he never refused, he did repeated takes many times. Learned the text in advance, prepared. At the same time, he came after training at PSG – we filmed him in Paris.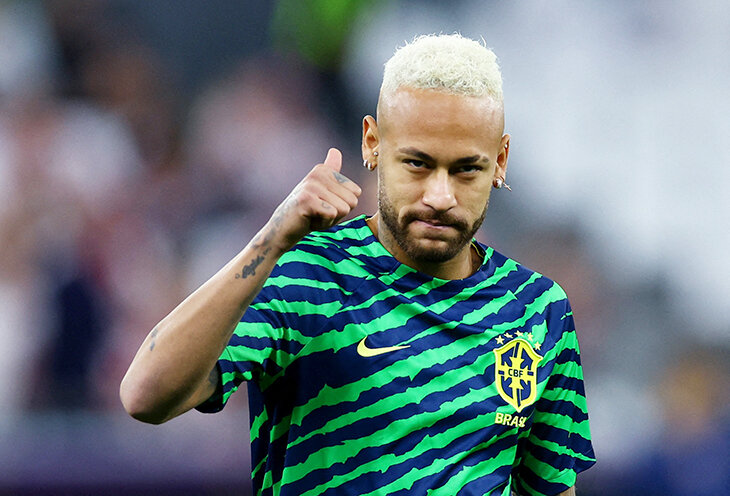 Zane also remembered a story from Brazil – how the 2014 World Cup started at an unfinished stadium
"In Brazil, there was a case when the stadium in Sao Paulo (the opening match was held there – Sports.ru) simply did not have time to complete the construction. And he stood with an unfinished roof right during the World Cup match. This is probably the biggest joint that was in Brazil, it will go down in history.
And the FIFA Secretary General even offered to give the builders a bootleg and got into a huge communication crisis. FIFA openly quarreled with the organizing committee of Brazil – [in Russia] this was not even close."