Impressions of commentator Philip Kudryavtsev.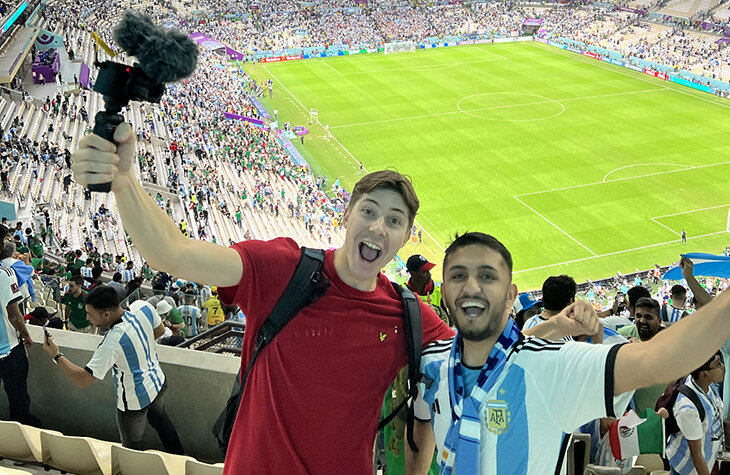 You know Philip Kudryavtsev from his work at Okko and Match TV. At the World Cup, Kudryavtsev was a fan and a blogger who figured out how to trick the system.
He came to Qatar without tickets for matches, lived in a fan village, went to games for free and filmed it for the Foot Tour Rama channel .
Philip lived in the village of Barwa Barahat Al Janoub – a whole city of three-story houses in the middle of the desert. There is almost nothing around, it takes 30 minutes to get to the metro and the nearest Al-Janub stadium by a free shuttle.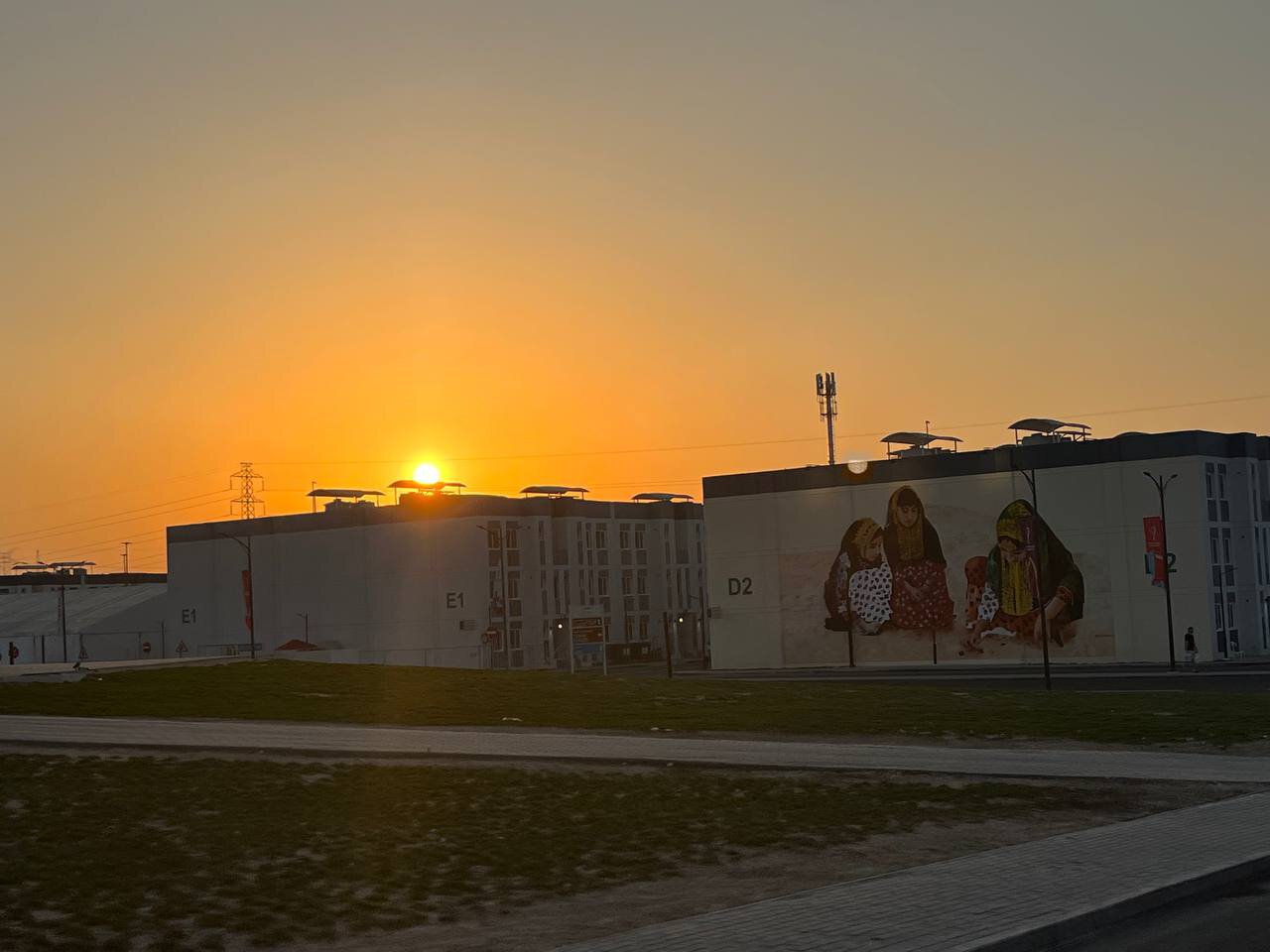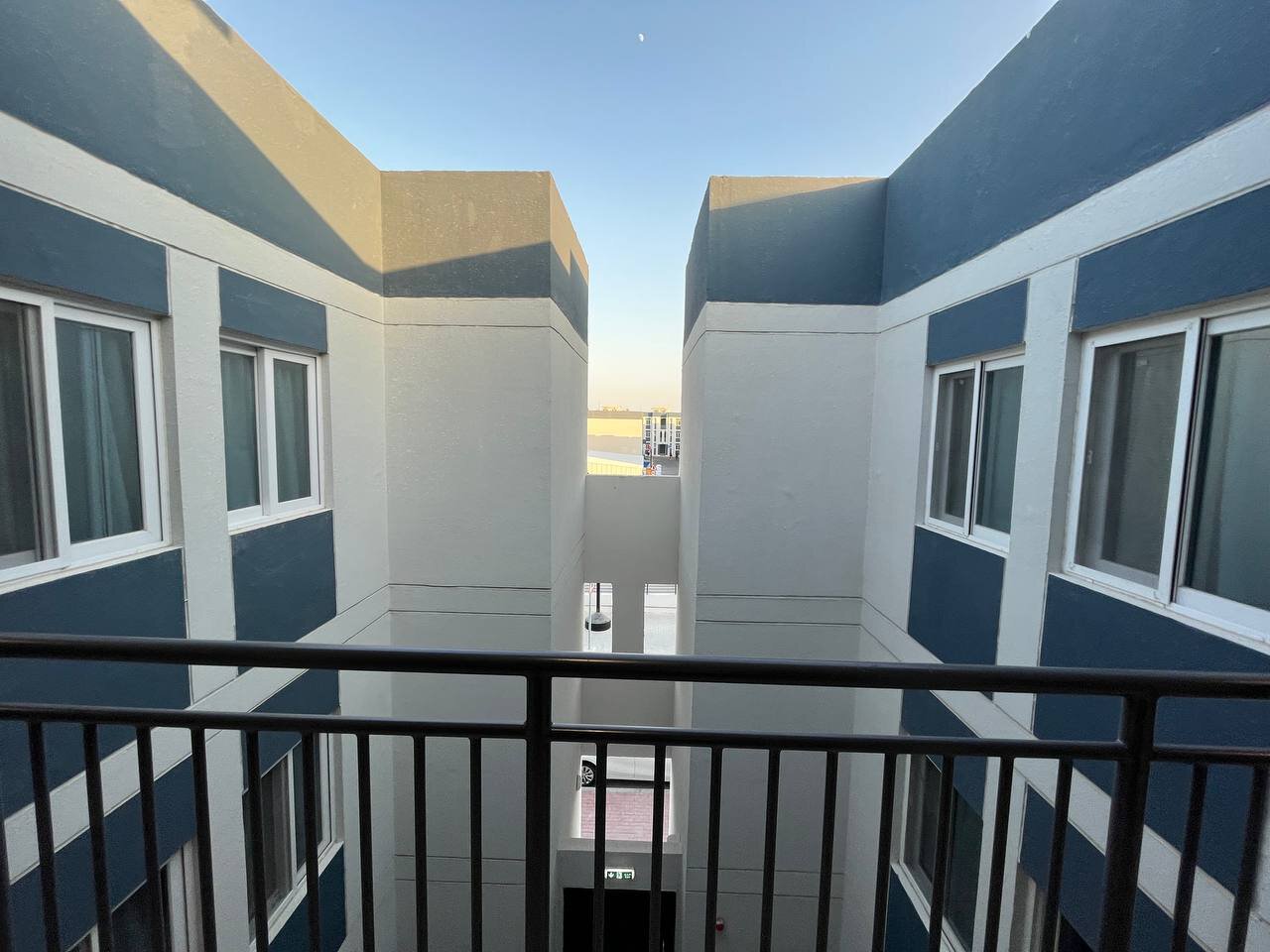 Inside the village, everything was as simple as possible: a couple of supermarkets, points with Indian fast food and prepared pasta, Starbucks, two mosques and a large screen for watching football (although there wasn't enough space for everyone, they had to watch from behind).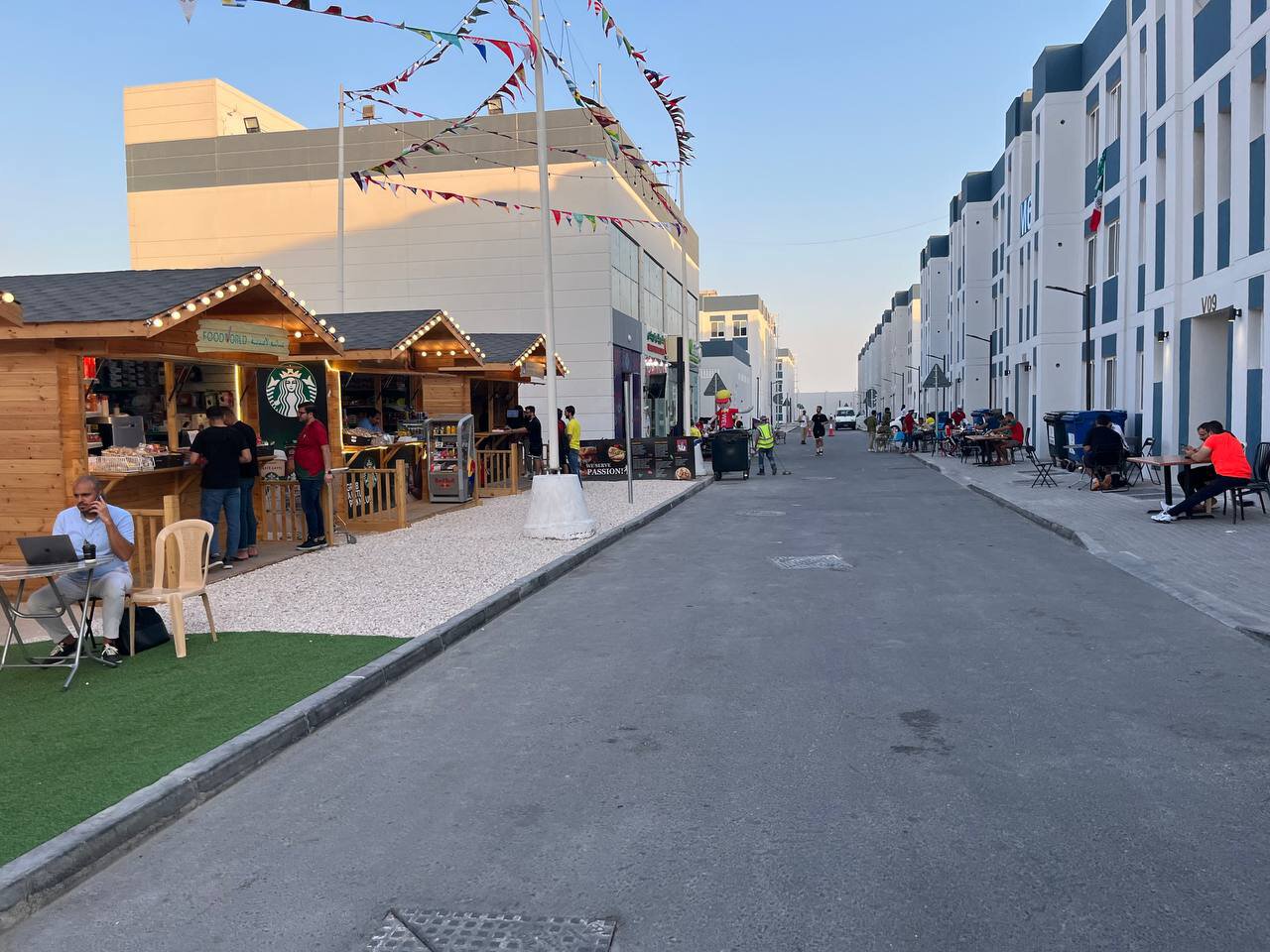 "There are more than 10 thousand people in the village. I couldn't even get around it all, "Kudryavtsev told Sports.ru. – There is everything you need. There is a supermarket with ready-made food, however, not of very good quality. The rooms have a microwave and stovetop. I don't want to complain about everything, but to be honest, you can only buy snacks and chips in the supermarket. Everything else is terrible. I'm used to the fact that in Moscow there are always at least sandwiches with ham and cheese or some other meat. My favorite here is the egg one, because tuna sandwiches sell out very quickly, but meat sandwiches just don't. I miss meat! In all senses!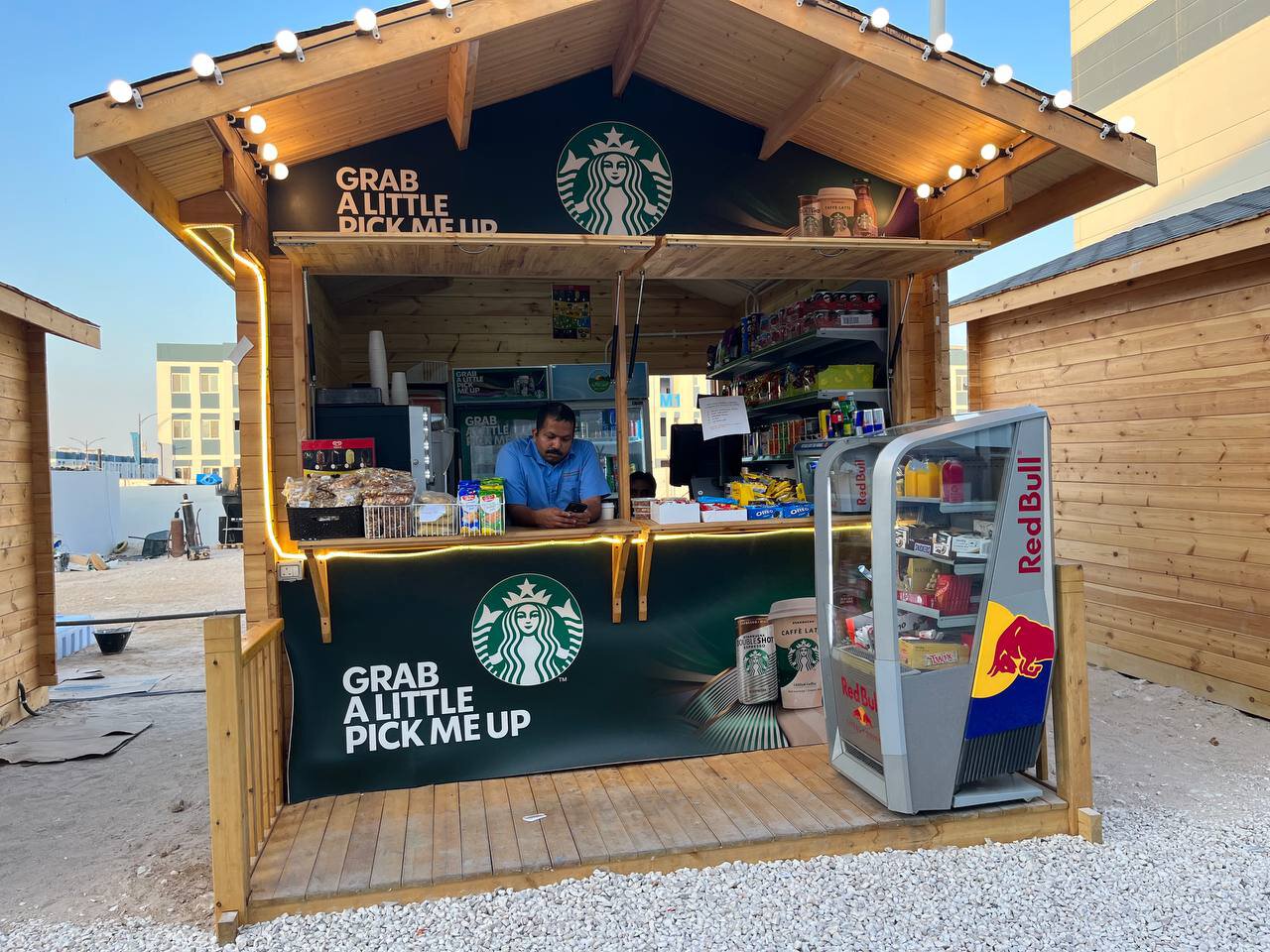 In cafes – fried rice with meat, but everything is overcooked and spicy. Difficult to get used to. You can also see how they cook with bare hands, in large quantities, at once for everyone. It's cheap and normal if you come for a couple of days, until the stomach has time to figure out what's what. But you can't eat it all the time. Therefore, I always buy "pasta in assortment" for 24 rials (420 rubles), bananas, apples. It's impossible to spoil it.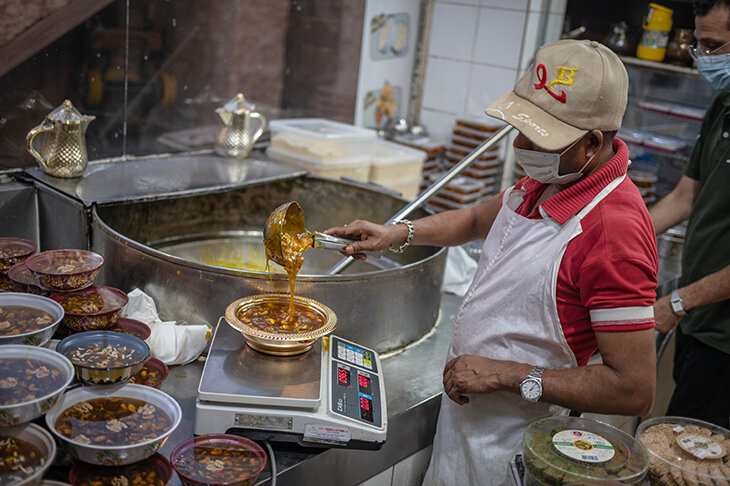 I'm so skinny, and now I've lost even more weight. I fasten the belt on my jeans not on the third, but on the fourth hole. I just can't eat.
If you don't want "pasta in assortment" in the village, then you need to drive an hour to have lunch: half an hour by shuttle, half an hour by metro. I don't usually have that kind of time. So you remember in the evening that you ate only a banana all day in the morning – and you buy terrible hot dogs for 450 rubles at the stadium.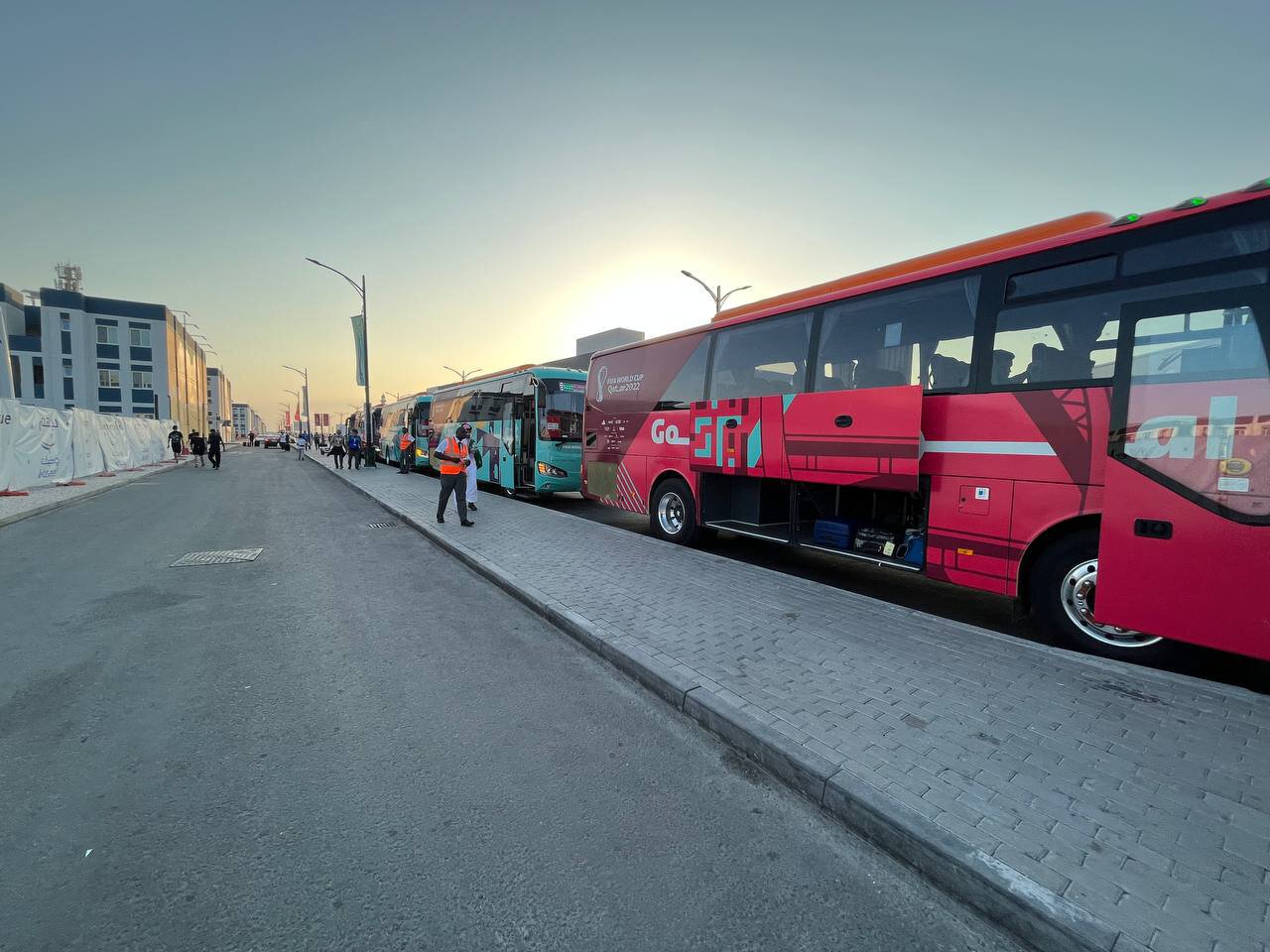 In the village I almost did not meet Europeans, only a little bit of English, Welsh and Dutch. Mostly Latinos rule here. I thought they would get confused and find alcohol, but I didn't see anything like that anywhere. So they are sober until the morning under the windows with songs, gather around the tents with food, chat and light, someone drags a guitar, someone – a synthesizer. I wonder what it would be like with alcohol.
They say that after the World Cup the whole village will be converted into a barracks for migrants. No Starbucks and air-conditioned shuttle. But now rooms here cost 100 bucks a day. No bedside tables, one time the water did not work, the other time the Internet, then the drain in the toilet. Floor – tiled, cleaning not every day. Maximum budget.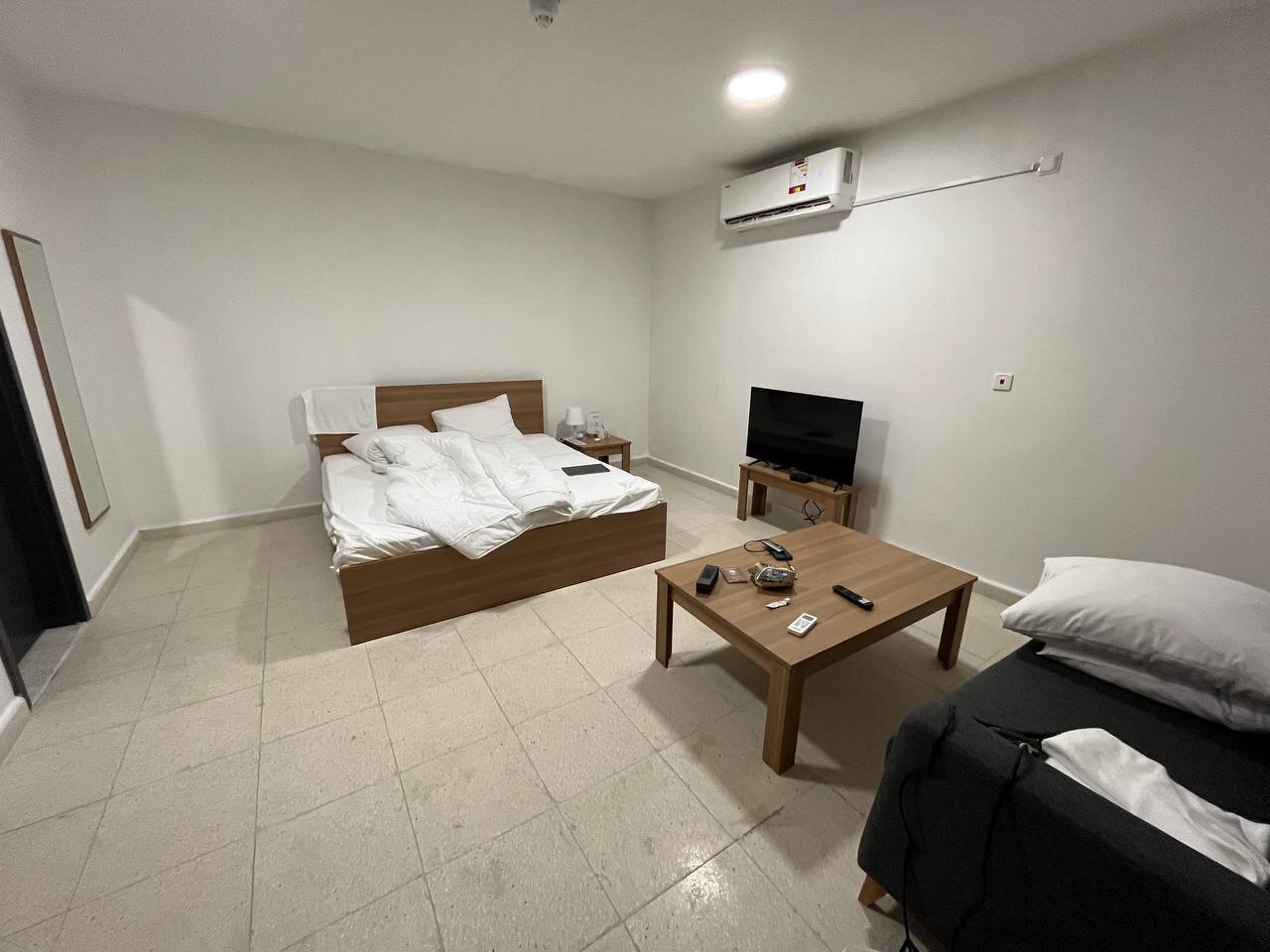 There is also a rich life available to very few. If you don't live in a barracks for $100, then prepare 1000 bucks a day for housing in the center. There is Dubai at the minimum. At the time of the World Cup, they wanted to promote it and show it as a very rich place. Outwardly, everything looks beautiful – skyscrapers and all that. But even Nobel Arustamyan, a lover of a beautiful life, stayed in my barracks in Qatar, he likes it more than living in the center for a lot of money."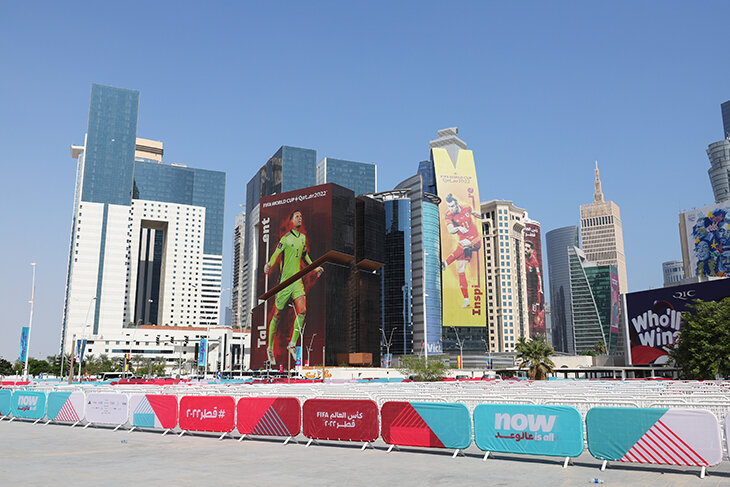 Kudryavtsev never found real Qataris. But I found out why the Indians are rooting for England, France and even Switzerland
Philippe was in Doha from the very beginning of the World Cup, but he did not understand which Qatar was the real one. Because the country was more like a platform for a tournament, and not something original.
"It's cool that the entire World Cup is essentially held in one city," says Kudryavtsev. – For example, my friend came to the tournament on enthusiasm and went to three matches in a day.
And then he said: "I'm sick of it." And then he dosed – no more than two games, and then take a walk somewhere, hang out. A friend has traveled to all the world championships since 2006, on such trips one wants not only to watch football, but also go on a safari in South Africa, see waterfalls in Brazil, and see beautiful cities. And there is nothing remarkable in Qatar.
I didn't understand whether there is any kind of original life here at all. For me, Doha is one big venue for the World Cup. Because there is not a single place here without people in vests who show where to go and where the subway is. You want to get to know Qatar, but you still don't understand what it is all about. As such, there is no Qatar, it is a mixture of cultures."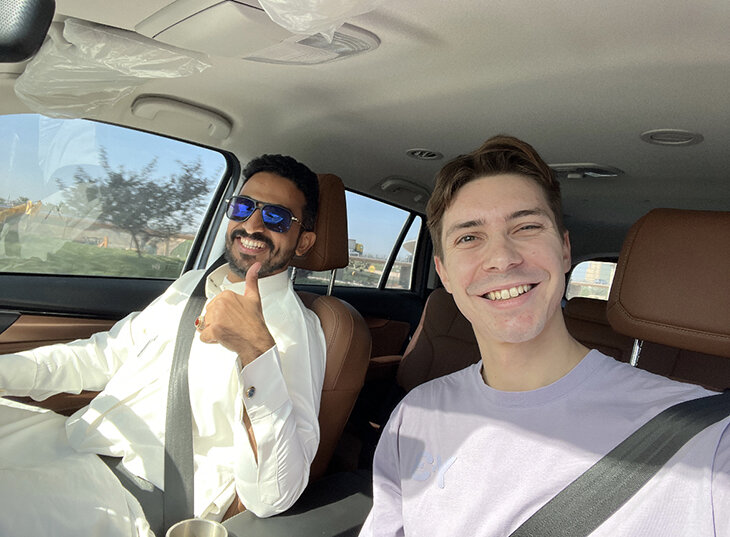 All around – Indians, Bangladeshis, Nepalese, people who came to work.
Usually the dialogue is like this:
– Where are you from?
– From Qatar.
– And where from Qatar?
– Well, I'm from Syria from Qatar. Or from Oman from Qatar.
I don't think I've ever seen real Qataris."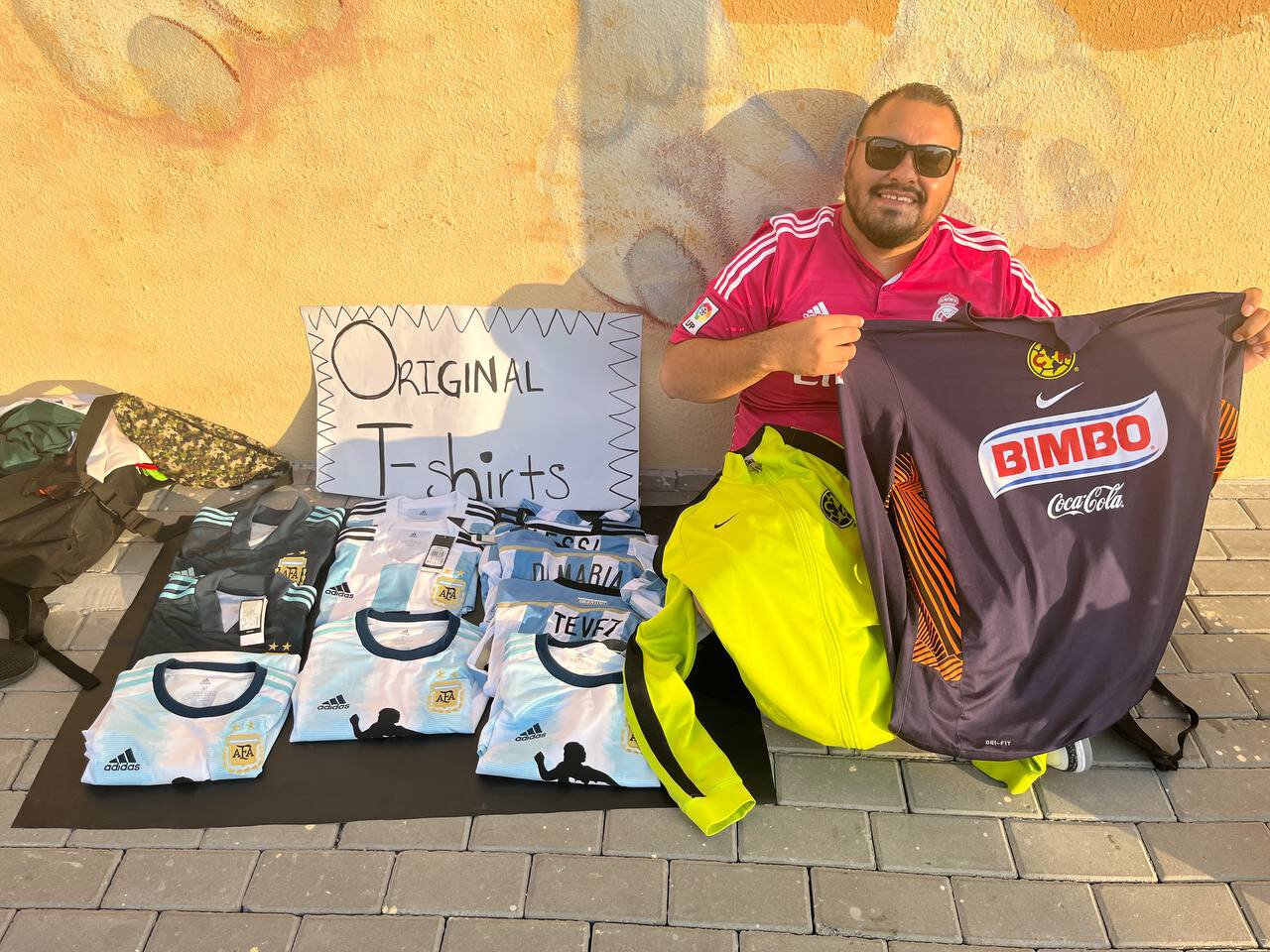 Kudryavtsev talked a lot with fans from India (there are an overwhelming majority in Qatar) and understood why they support several teams at once. It's not that they were bribed. It's just that they have a different attitude to football and find connections with national teams that are unusual for Europeans. For example, many people root for Switzerland because of Bollywood (explain!).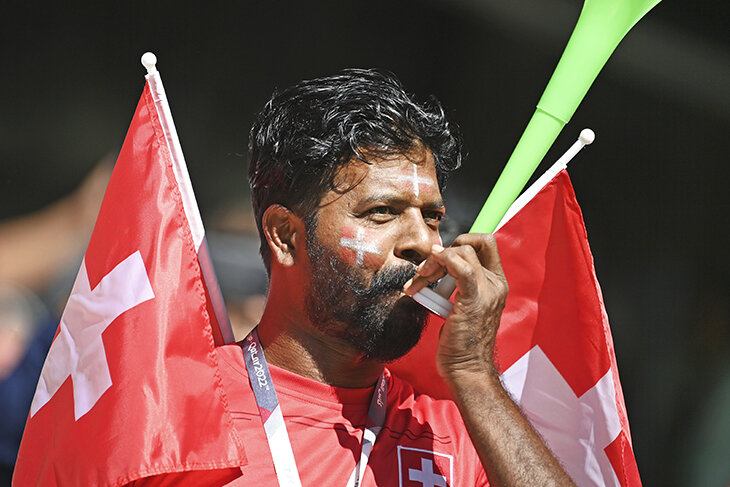 "The issue with plastic and fake fans in Qatar is a single one," explains Kudryavtsev. "These are usually real stories. For example, Indians sincerely drown for several countries. This World Cup suits them best in terms of logistics, atmosphere and climate. There are a lot of Indians here. And they sincerely root for England, and France, Argentina, and Portugal. For them, this is normal.
We think about football differently, in a European way. The World Cup in Qatar is the first in history in which Europeans do not live by their own rules. There is no football culture here. To say that Qatar is at the beginning of the journey is a distortion. There is no Qatar, no active support for the national team. On the day of the host team game, no one cared. Near the screens on which the Qatar match was shown, there was deathly silence.
Indians are uncomfortable at the World Cup in Europe, but we are here in Qatar. I want to teach everyone our football culture. The Germans here tried to talk about human rights. It didn't last long. The notional Scotty from Blackburn, who is used to going into six bars before a match, drinking a pint of beer in each and shouting the same songs, has a very unusual experience in Qatar.
I was also angry and offended, still could not accept the situation, but I realized that these were my problems, and not the Indians, Africans and Latinos. Because a lot of people enjoy it. It's just that this World Cup didn't hit me, but it hit a million Indians who go to different matches in the attributes of different teams. This is such a reality.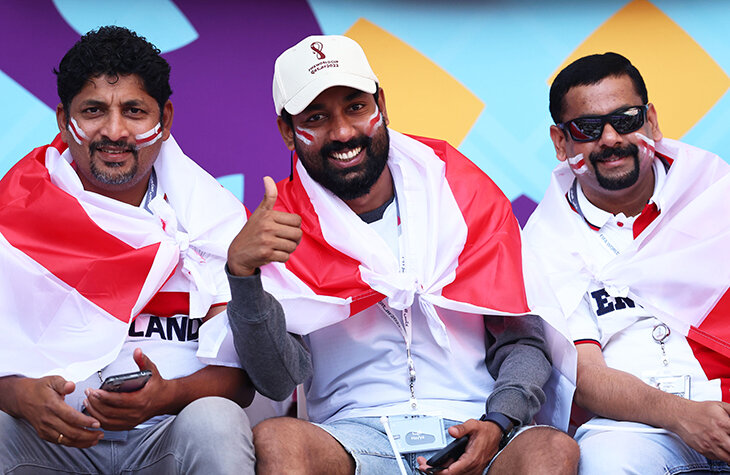 For example, many Indians supported Switzerland. It is clear why they choose England or France. But Switzerland?! Turns out it's all because of Bollywood. Many Bollywood films are shot in Switzerland, so the Indians supported it. It may seem wild and strange, but it has a connection."
Qatar is a country of prohibitions. Kudryavtsev was not allowed to bring a ballpoint pen into the stadium!
"I have a difficult relationship with migrants who work in Qatar," continues Kudryavtsev. – My favorite topic is bans. In stadiums they say all the time: "Not allowed" (Not allowed – approx. Sports.ru). I always go with one set of things: a camera, a tripod handle, a couple of batteries, headphones and a power bank. There has never been such a thing that they didn't get to the bottom of the entrance. And always to different things.
They do it for insurance. They see something unusual and say that it is forbidden. They think like this: "Usually they don't go to the stadium with cameras, I'll say" Not allowed ". And no one can explain why! They say it is impossible, but they cannot explain how it is possible. If I agreed, I would be left without all the things. They all gather together to create the effect of a crowd, and are silent, but no use. Such a "Russian security guard syndrome": "I won't let you go anywhere, I won't let you do anything, you never know."
Once at the control they tried to take away my ballpoint pen. Because I can write something offensive to her. He said: "Well, you sew up my mouth. I can also say something offensive to them."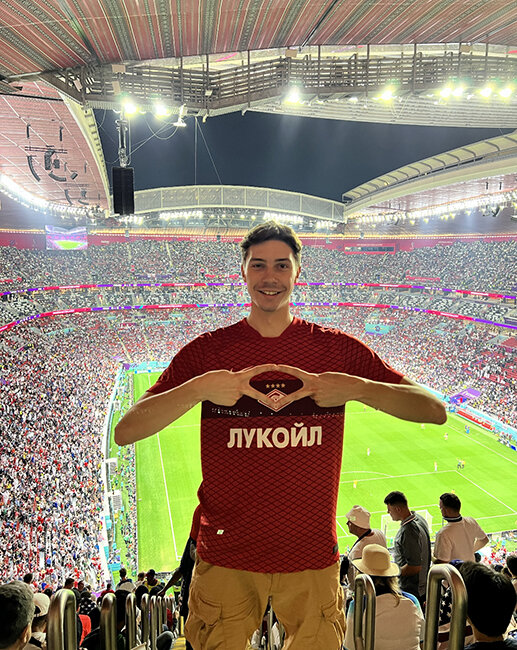 In the match Saudi Arabia – Poland, the Saudis smoked in the toilets. They smoked so much that they smoked the entire sub-tribune. Captured this moment. The door to the toilet is open, and I pointed the camera towards the door from the outside so that I could see where the smoke was coming from. The policeman came to the door, looked at those who smoke, and turned to me. Said the camera was not allowed. The dialogue was like this:
– Forbidden!
– No, it's not forbidden!
He didn't get tired of arguing like that for a long time. Therefore, when he turned to someone else who was standing nearby, I decided to leave him. He thought I was running away, grabbed me, said I was suspicious. I answered him: "Maybe people who smoke are suspicious?" They began to check me, he gathered a crowd, everyone said that it was impossible to shoot, put a microphone on the camera – too, hold a tripod handle – too. Then they let me go to the match, but after the game this security guard found me, again called someone on the radio and forced me to delete the video.
The problem is that these guys are migrants who have never been to football themselves. For them, the logic is this: they brought a crowd to us, we need to make sure that I don't fly into anything later. That's what brings everything to the point of absurdity."
Kudryavtsev went to two matches without a ticket – to Brazil and Argentina
Kudryavtsev was not able to completely defeat the system, but he found a way to deceive it. He went to the Brazil-Serbia and Argentina-Mexico matches for free.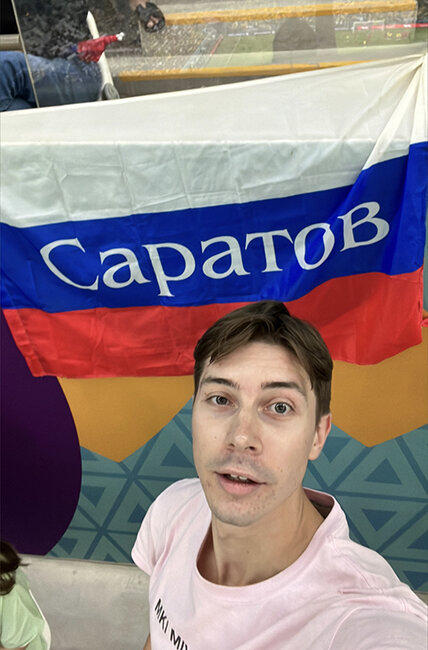 "When I arrived in Qatar, I didn't have a single ticket at all," says Kudryavtsev. – I went to 10 matches for $500. For two, it's free. It is easy to find tickets for the matches of Europeans and Africans at face value, most of all paid for the match England – Iran. I arrived half an hour before football, gave 100 dollars for a ticket that costs 70. The only time I paid more than face value.
How to get to football for free? If your friend has a ticket, then you can enter the stadium together with it. You just need to be arrogant, stubborn and spend time.
I went twice without a ticket to Lusail, which will host the final. This is the busiest and most expensive stadium. It was impossible to get cheap tickets for the Brazil-Serbia and Argentina-Mexico matches.
At the first cordon, the entrance to the stadium, even screenshots are rolled.
On idea there should check, whether the picture moves. Because in the application the electronic ticket is active, the picture must move. But the guards don't really care. The main thing is to have a QR code. With one code, you can enter the stadium several times.
But you can't go further by the screenshot. Before entering the stadium, they will check if you have a real ticket in the application. Then you need to ask for data from an account with tickets from a person who has already entered the stadium. But only two people could use it. If more, the QR code will not work at all.
A friend enters the stadium, logs out of the account, you go to his application, you get a ticket that looks like an official one. But it will not work at the entrance – you cannot re-enter the stadium. For such situations, the stadium has an analysis group. You need to come there, make up a story about how you were sent to the wrong place or you accidentally left the stadium and want to go back. There are usually a lot of people in the queue for such a debriefing group, they prove that they flew halfway around the world, but they cannot enter. I also emotionally portrayed a deceived person. In 4 out of 5 points you are sent, but in one, some kind-hearted employee will give you a paper replacement ticket.
So I went to the match Brazil – Serbia.
In Argentina, I didn't have anyone at the match. No one could send me a ticket from the application. They sent me a screenshot of the disabled place. It was the second half, I had to somehow try to hit. There are no turnstiles in the disabled sector, they just have to carefully check tickets. But I was lucky, they let me in, they didn't check.
I entered with a disabled ticket and happily ran up the stairs to the fifth floor.
Then, for the plot, he impudently went to interview one of the supervisors at the entrance. He asked if it was possible to go to football for free. He tells me, "No, no, no. 10 million percent! You won't get in." And I was at this match for free.