Alina Zagitova and Anna Shcherbakova are the main stars of the Ice Age. They have been running the show for the third month now and appear in different images.
The host's dress is a separate intrigue of each issue. They started in the same outfits, and then each showed a style: Zagitova chooses short dresses, Shcherbakova – restrained (but she also tried to be sexy).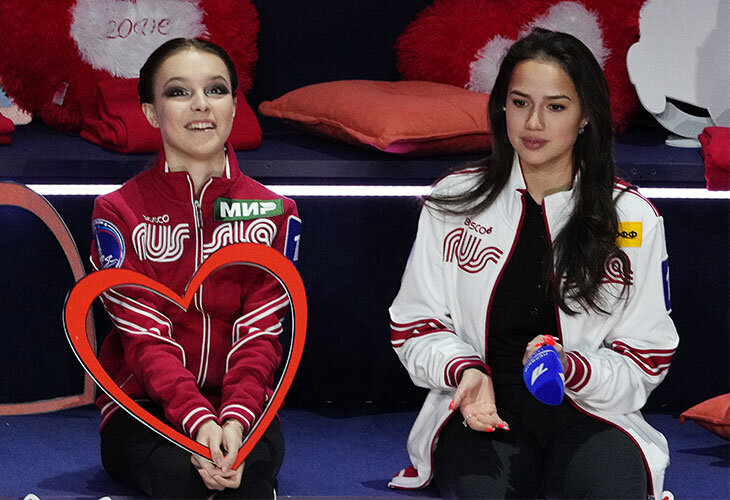 Zagitova loves shorter skirts, Shcherbakova loves closed dresses, although an experiment slipped through in the first issues
This season of the Ice Age is unique for many reasons: only former champions and prize-winners participate, there were team and individual competitions, Danya Milokhin, Evgenia Medvedeva's partner, escaped in the middle of the season.
And the project has three presenters – Anna Shcherbakova joined the already established tandem of Alexei Yagudin and Alina Zagitova. And while Trusova and Valieva are restoring quads, she is getting used to a completely new role.
The stylists faced a difficult question: how to dress such dissimilar girls? Yes, both Olympic champions are lovely girls, but they have different tastes and looks.
Alina and Anna led the first four issues together. And at first they tried to dress them in the same dresses of different colors. The premiere issue was a success: the girls were wearing floor-length shiny dresses, which are best suited for the epithet "chic". Zagitova chose her iconic color – red, Shcherbakova – beige and gold.
Shcherbakova is now the host: instead of the Grand Prix – "Ice Age", a golden dress and an interview with Medvedeva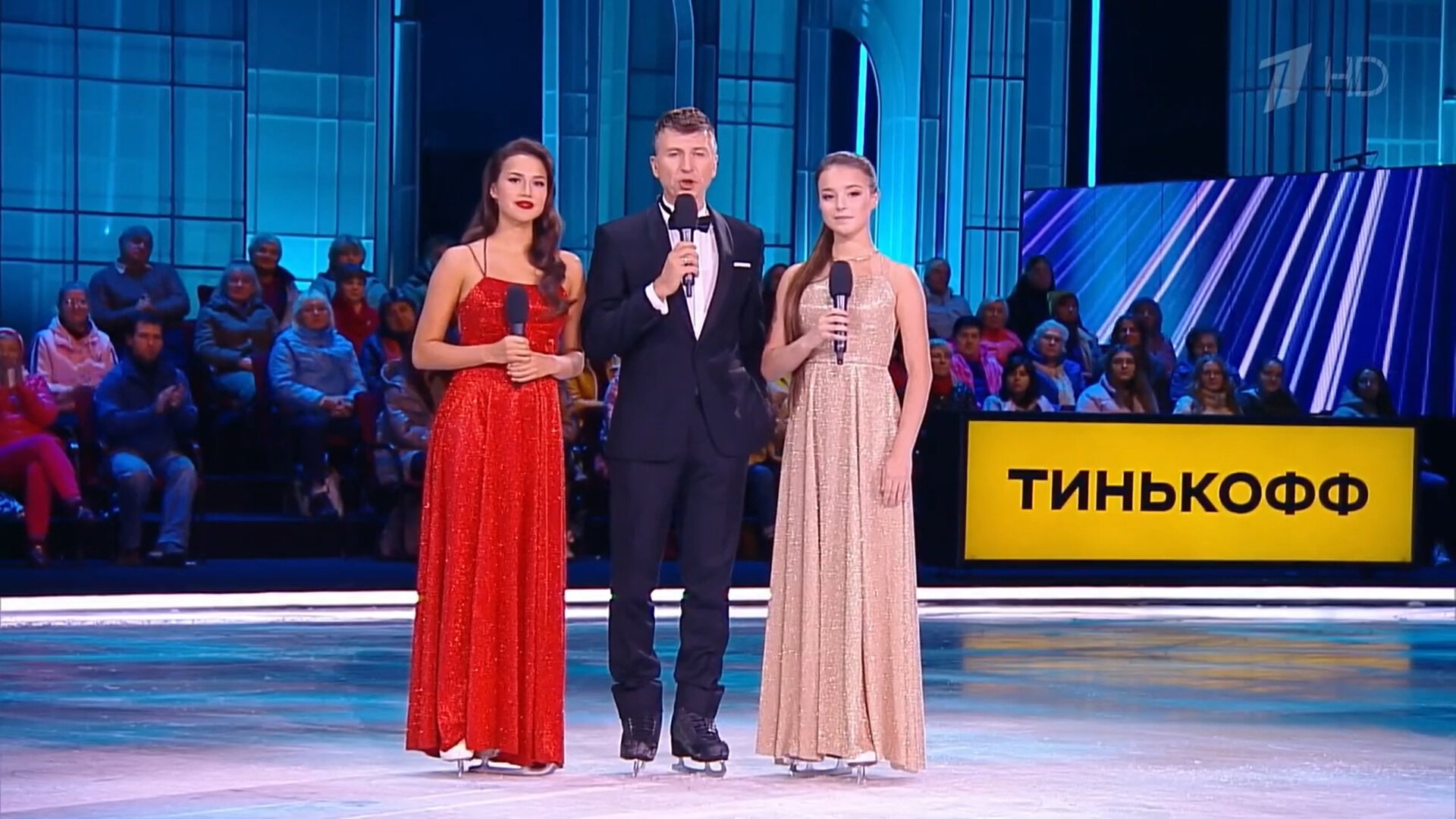 But there are still questions for the second issue. Again outfits of the same style and different colors. Short dresses in lingerie style with fringe trim: Alina's is green, Anya's is pink.
But the outfits looked completely different: Zagitova got a whole image thanks to an experiment with hair – they were collected at the top, and bangs were made from the tips, and long earrings were appropriate. Shcherbakova, on the other hand, has a completely ordinary hairstyle, and the dress itself sat worse, especially the top.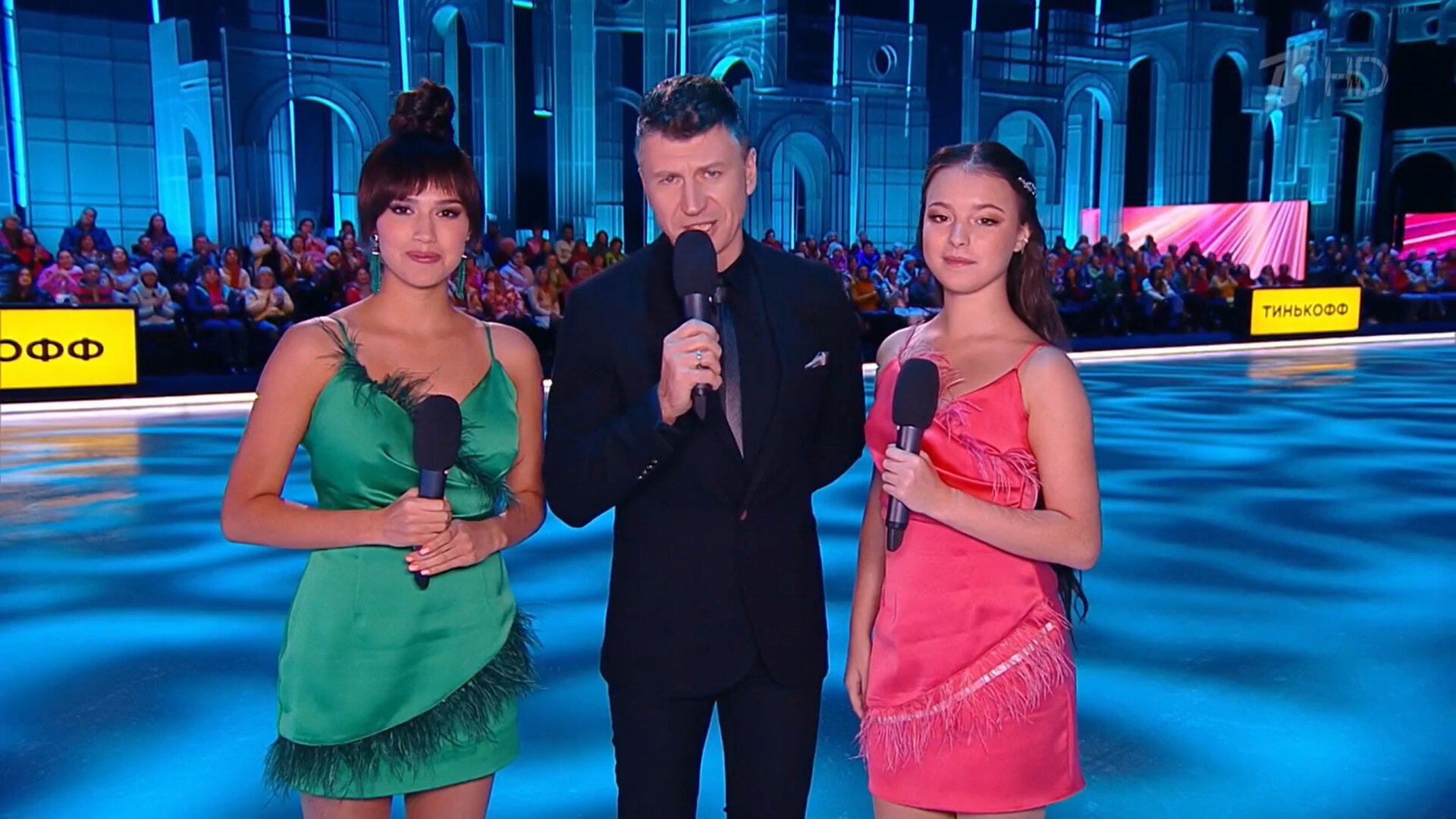 "It became clear that they were not quite comfortable in the same styles, because Alina likes one thing, and Anya likes another. It turned out that you couldn't really offer them one style, because it's either what suits Alina, or what suits Anya, "said the project's stylist Snezhana Darmina in an interview with Championship.com.
From the third release, each has its own style. Yet there is something that unites them. For example, here Zagitova has a short mother-of-pearl dress, and Shcherbakova has a long and black one. But both outfits are studded with sequins. In addition, the styles are quite concise, so that no one is knocked out.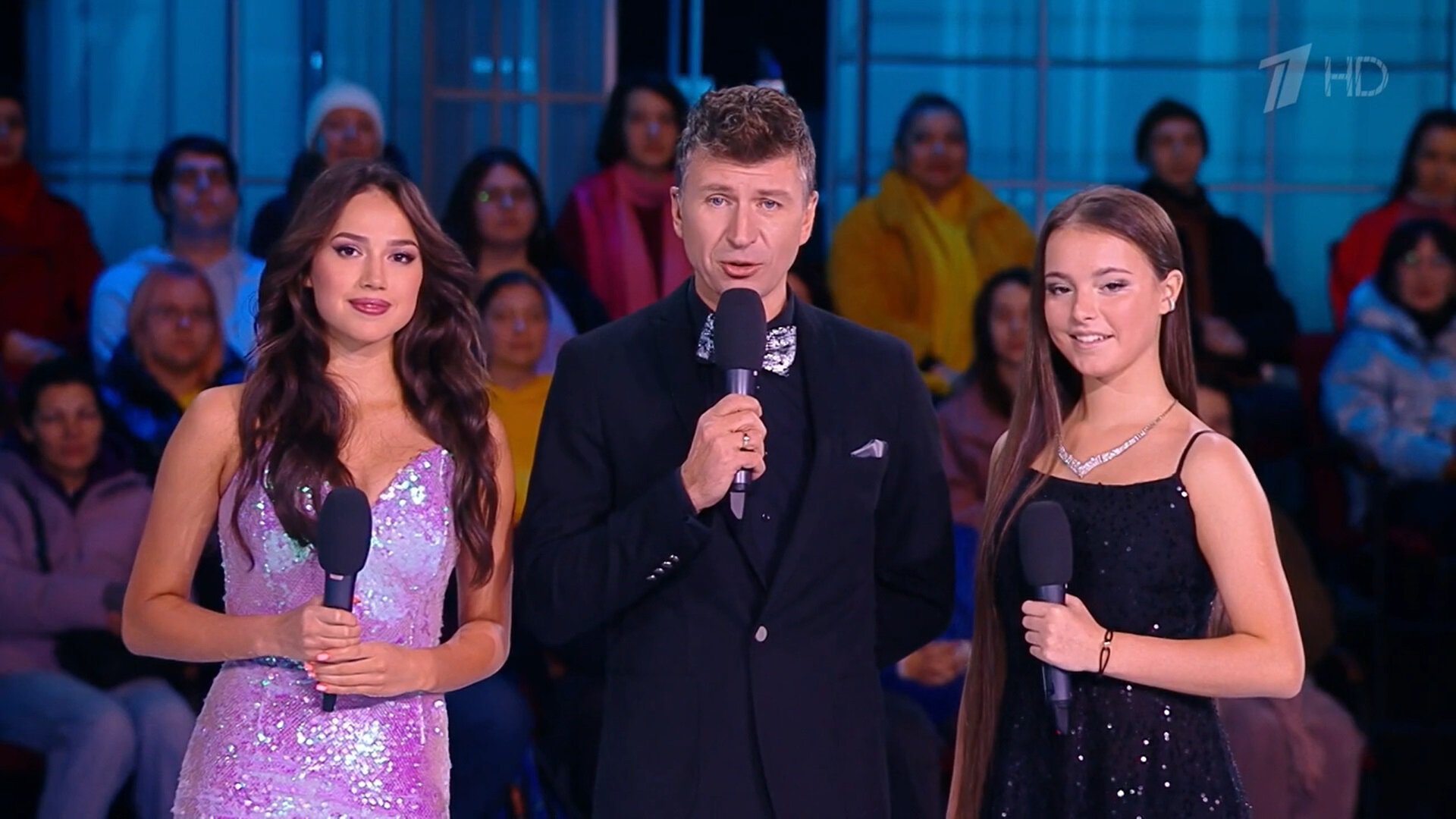 Have you noticed what else unites the skaters? Yagudin.
And this is a great move by stylists. Black suit, but with a bow tie in the color of Zagitova's dress. In the next issue, the connecting role of Alexei was played not so brilliantly. Alina has a red dress, Anna has a white one, he has a white suit with a red T-shirt and a scarf.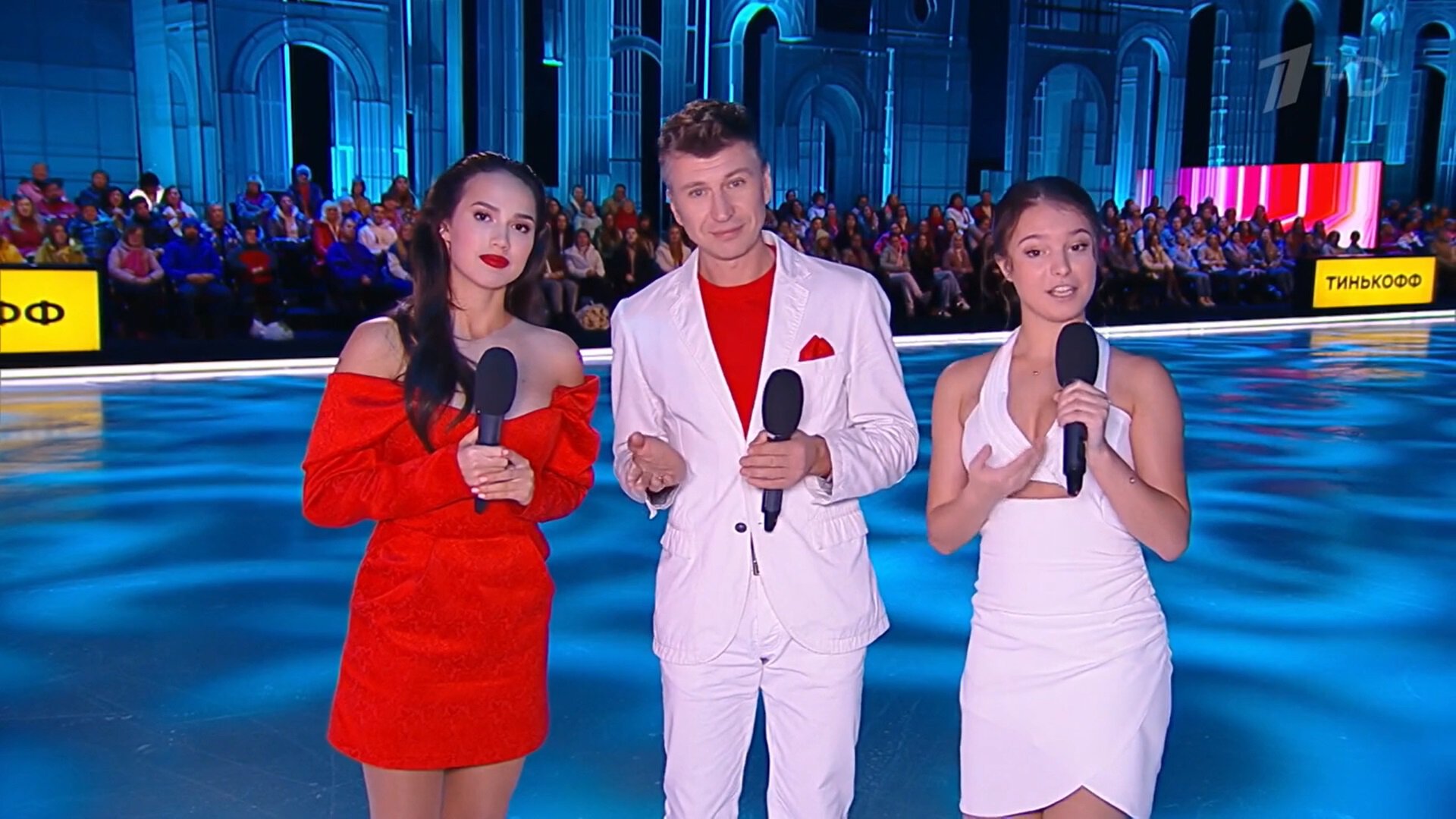 This release is a special one. We are getting used to such images of Zagitova – open shoulders, a seductive neckline and a very short dress. But no one saw Shcherbakova like this: she was also dressed in an ultra-short dress, and even with a cutout on her stomach and also with a very "adult" neckline.
Judging by the following shootings, this style did not take root. And Anna herself asked for more restrained outfits:
"Even at the first fitting, Anya asked for outfits a little longer, and Alina said: "I want shorter, I need to show my legs." This comes from their character, from their feeling of being on stage, in public, on ice, "explained Darmina, according to whom Zagitova fell in love with short tight dresses in past seasons.
In the fifth series, the presenters split up – now Alina leads two issues, then two more – Anna. They will reunite during the filming of the semi-finals and the final. Zagitova immediately confirmed the words of the stylist about her love for short dresses. Black dress with silver trim for the release of "In the rhythm of the dance" and hair in the style of "if Arina Grande wore a Russian braid."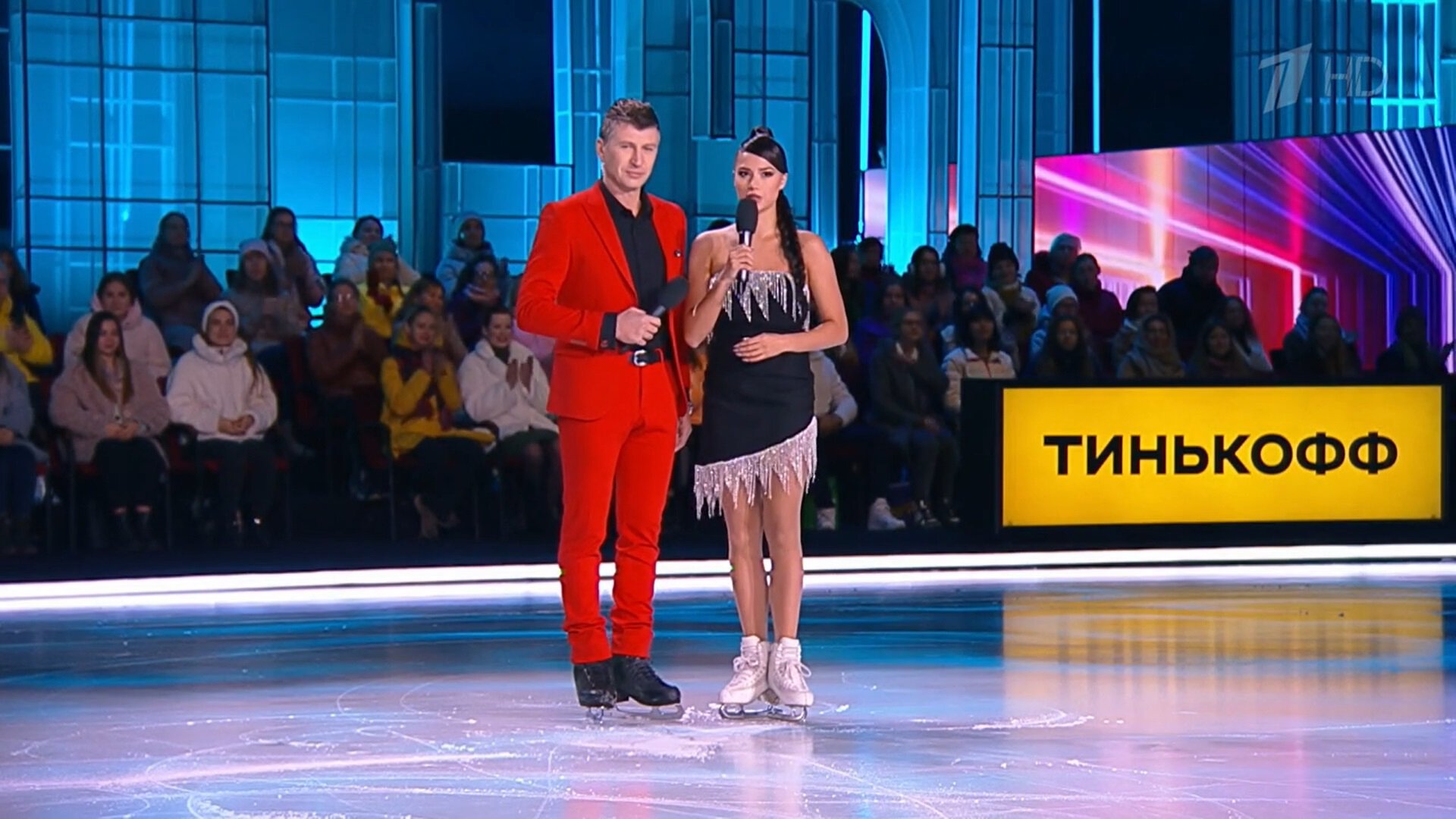 Alina's next outfit is a tight-fitting dress. It seems that it's quite difficult to breathe in this, and stylists advise leaving at least a little space between the body and the fabric, but the main thing is that Zagitova likes it.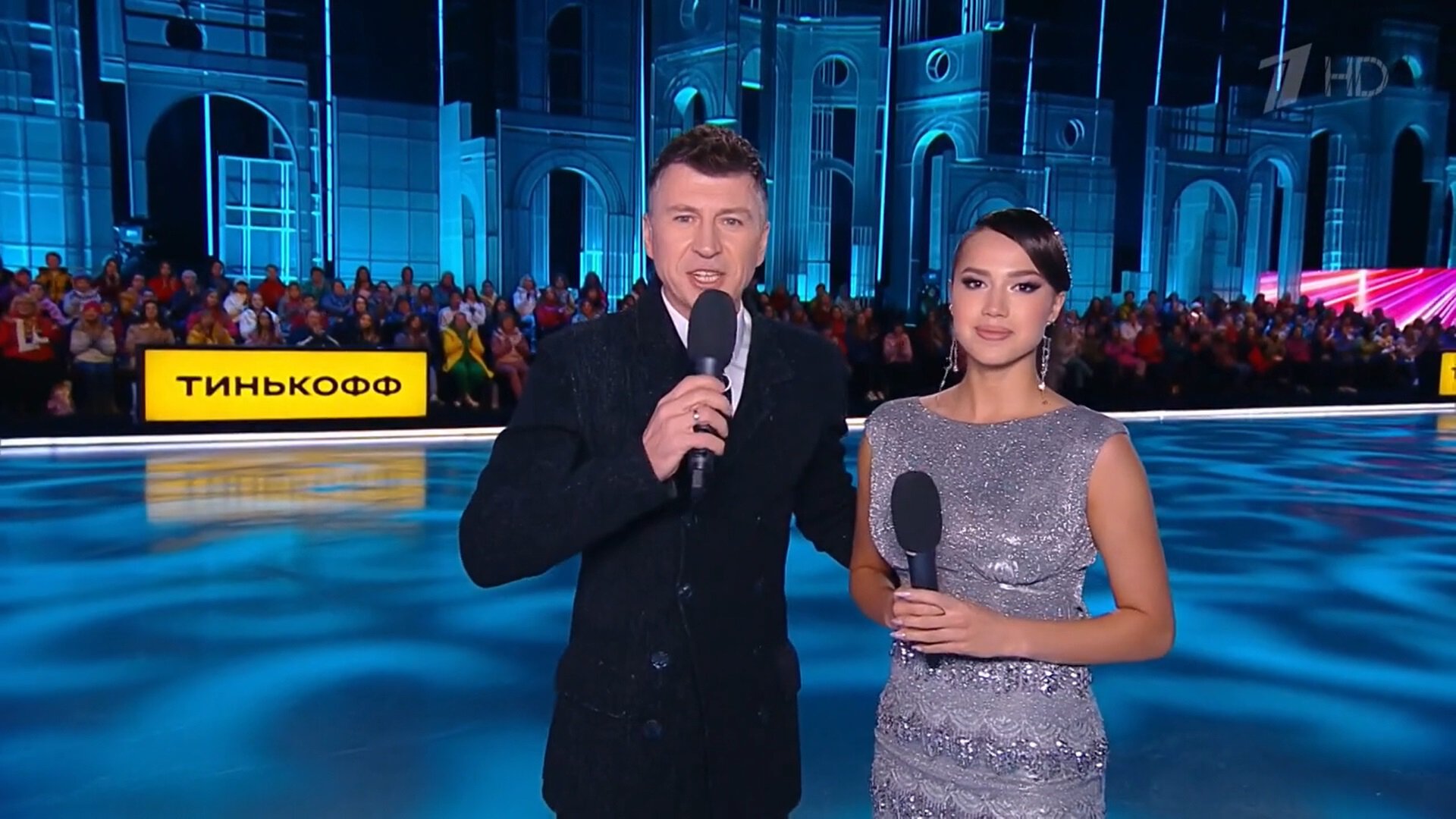 Against the backdrop of vivid images of Alina Shcherbakova, she was a little lost. For the first "solo" exit, they chose a blue dress with sleeves – restrained and modest, despite the sequins.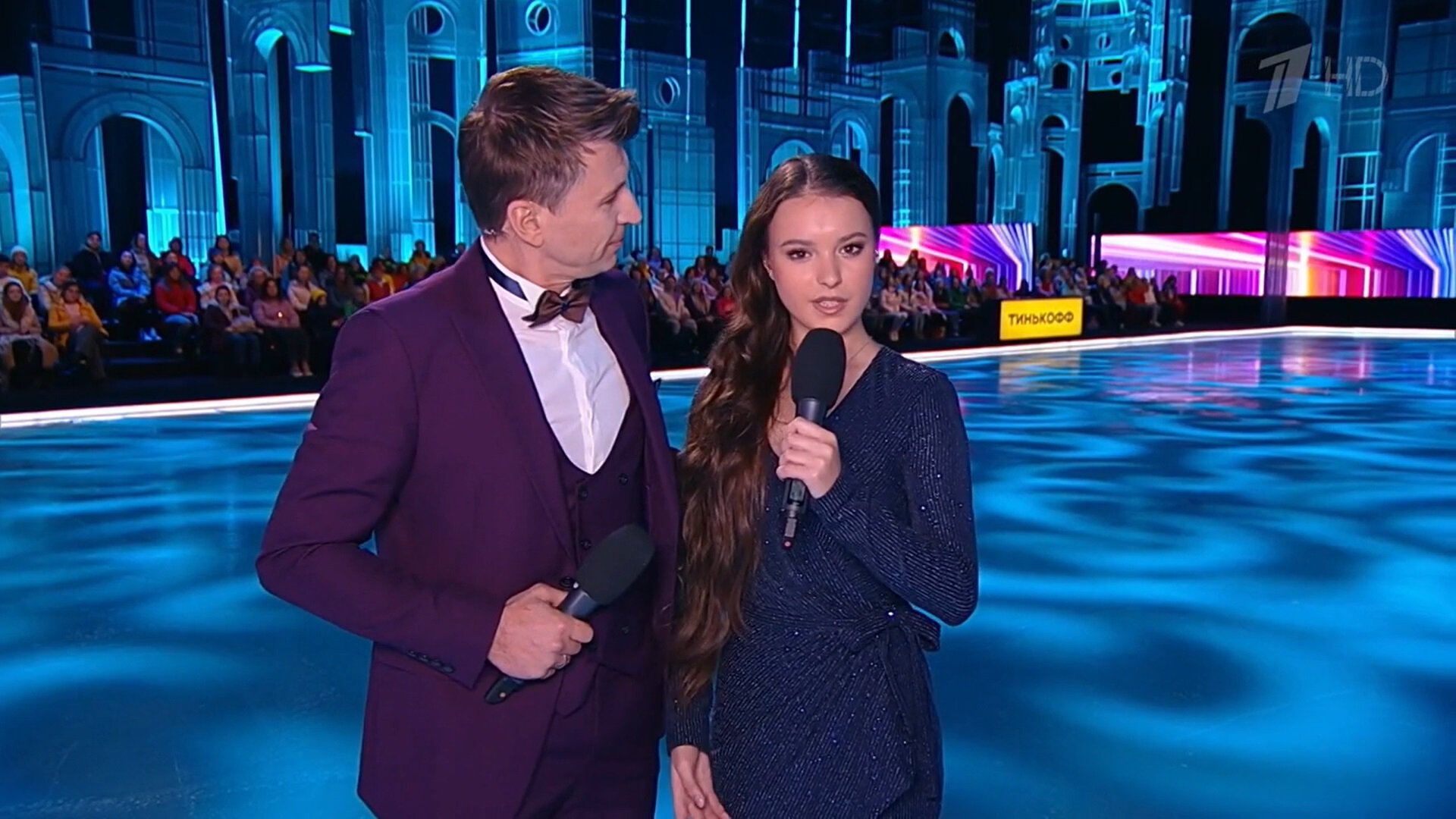 After – a cross between office and sports style: a sheath dress with short sleeves and a stand-up neck. And again a braid – it seems to be the favorite hairstyle of the stylists of the First.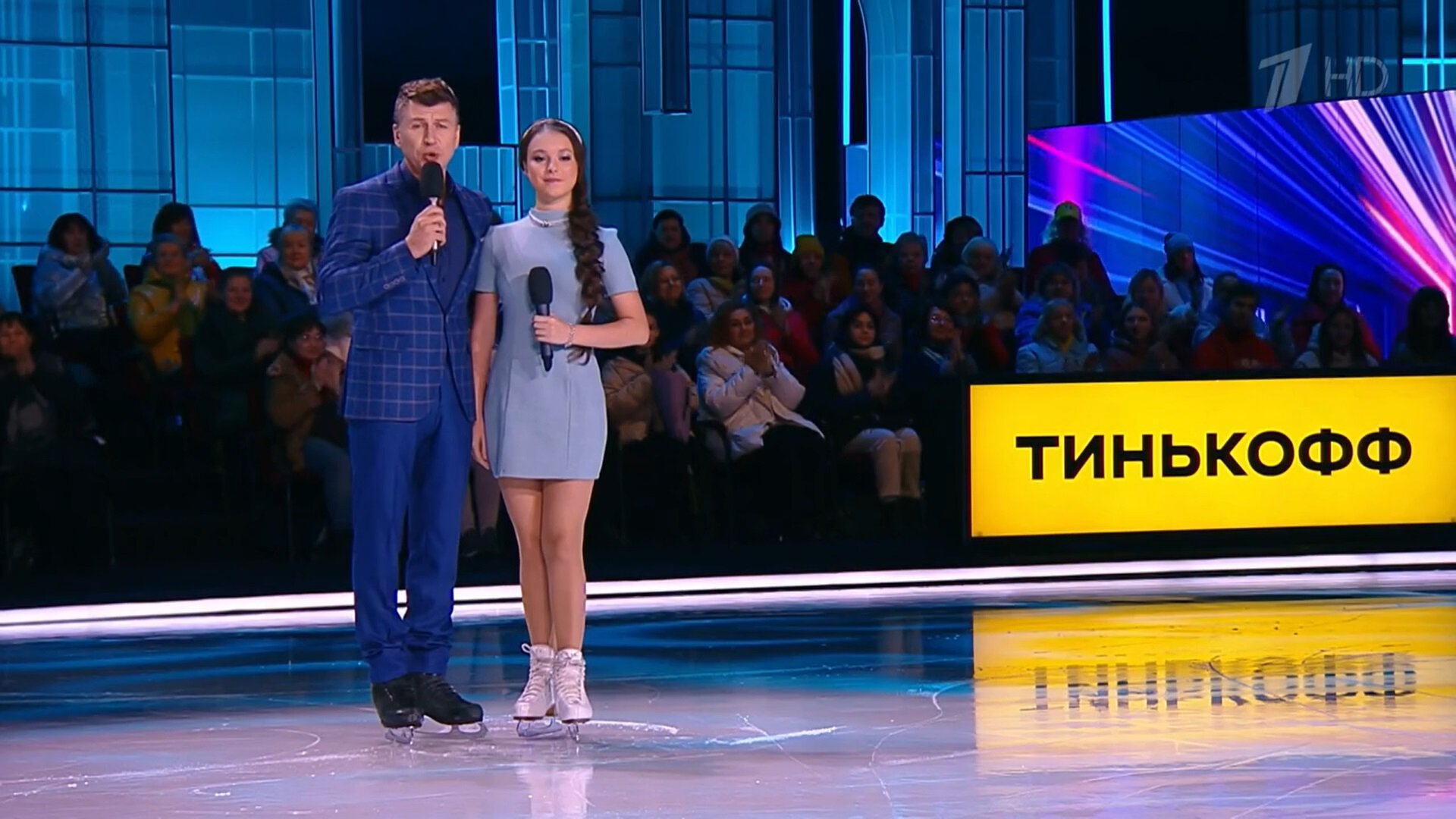 And on the next shooting – Alina and her color extravaganza on the ice. This dress has it all: rose waves on the shoulders, a mesh neckline and a very (well, oh, very) short skirt.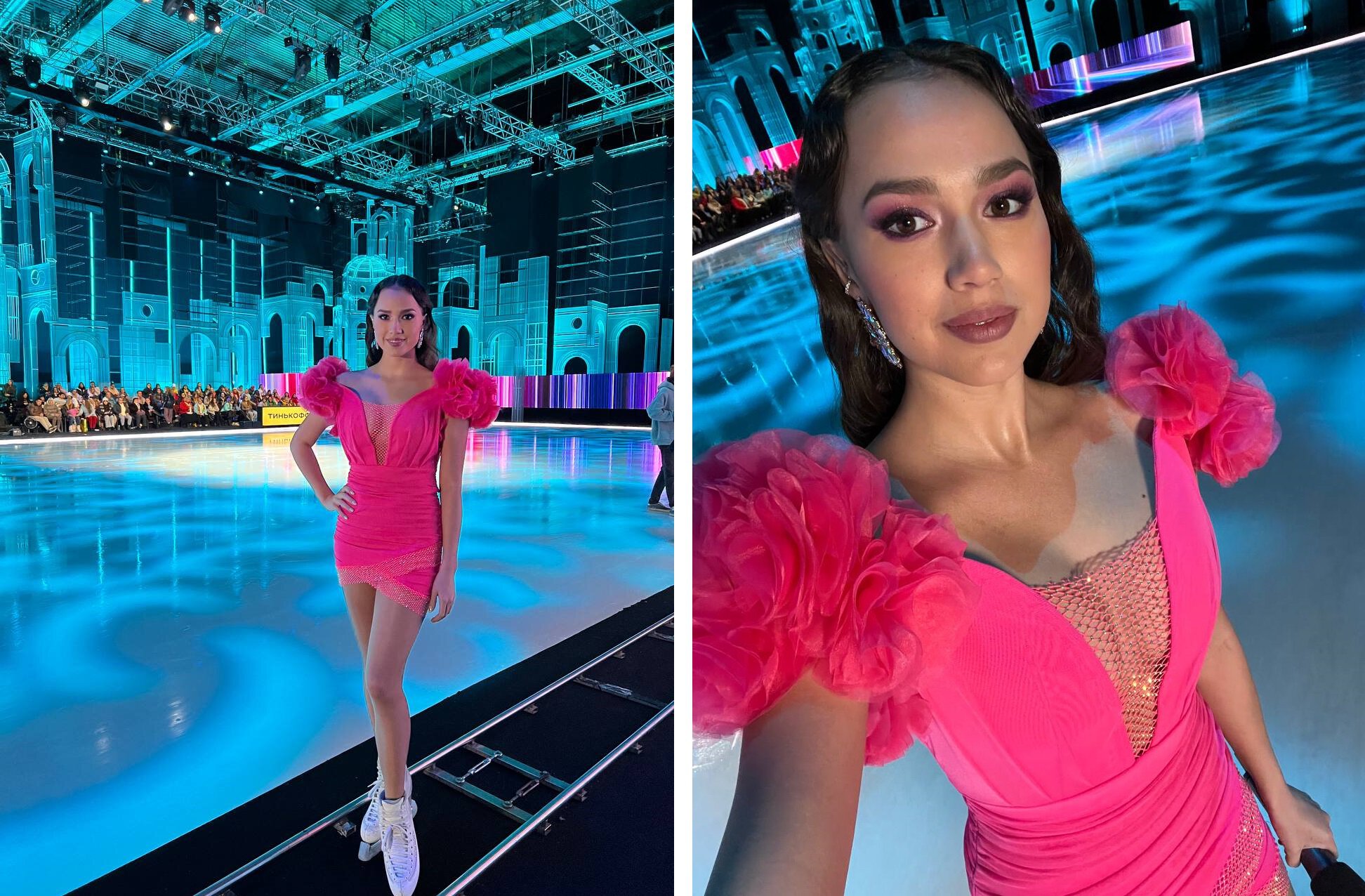 By the end of the season, Anna was also chosen a bright dress – not as revealing as Zagitova's, but in the same color and also short.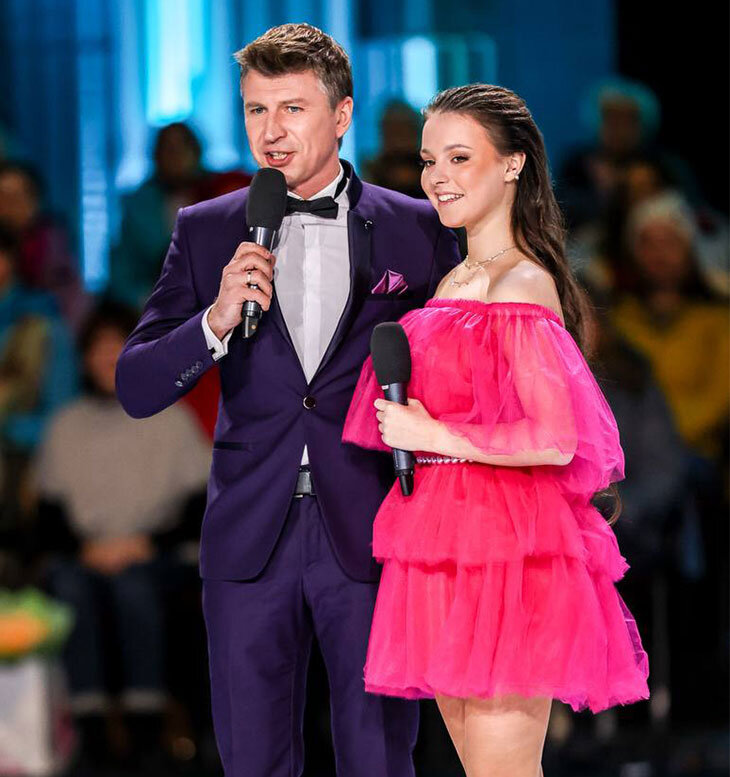 And Alina was returned to the strict style of last season (more on that below): a black jacket with mini shorts.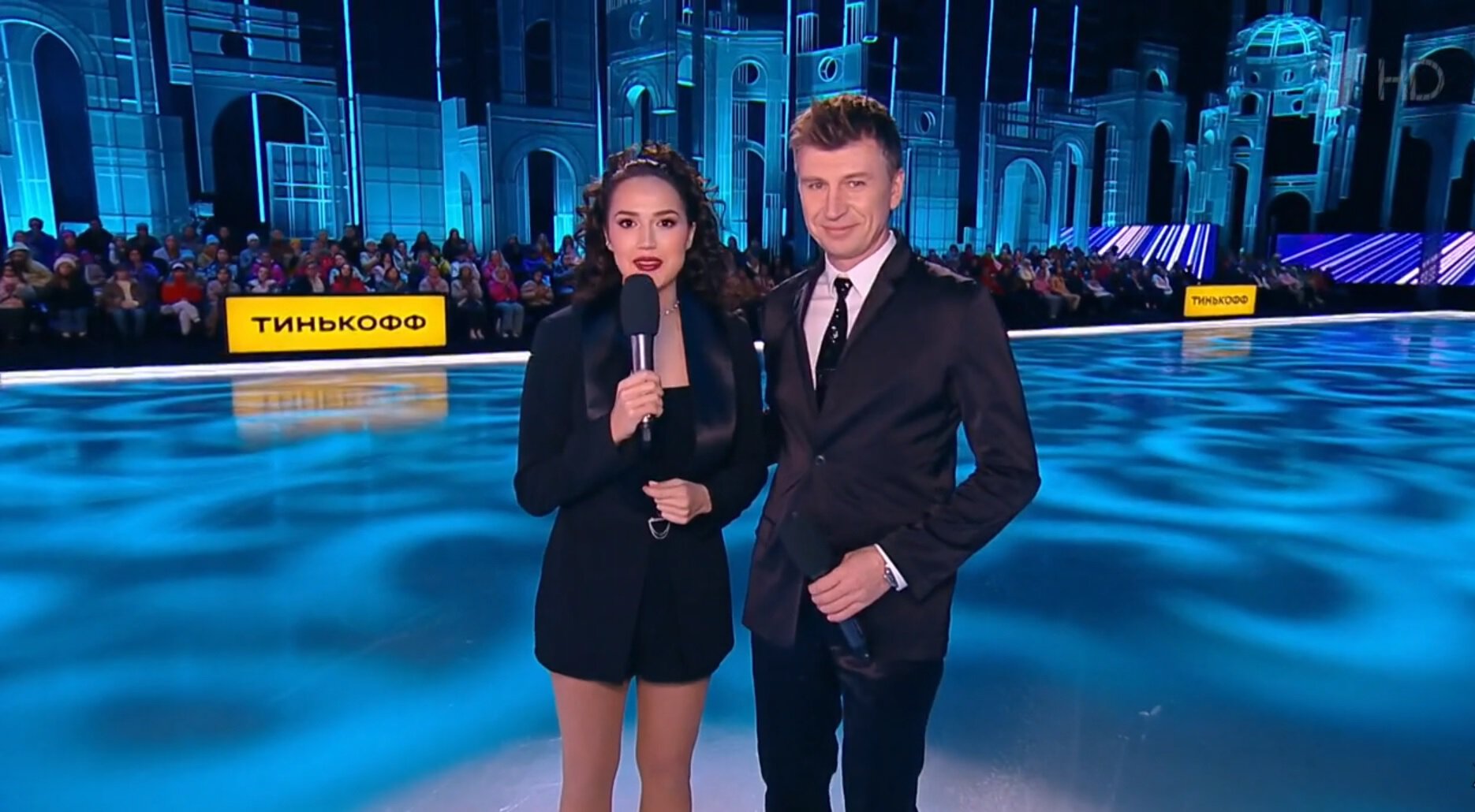 In the first season, Zagitova was dressed in old-fashioned outfits, in the second season, stylists opened a jacket dress
While they are looking for a special style for Shcherbakova, it is interesting to observe the transformation of Zagitova's images. She has been running Glacier for the third year now, and every season she has finds.
In the first, stylists selected dresses by trial and error. We started with not very modern versions of the baby doll style: dresses with a puffy skirt did not always place accents correctly.
"When stylists try to accentuate the waist and create volume at the bottom with tutu skirts, they open up the upper zone – the neckline, shoulders and arms. And such an image does not look feminine and girly, but on the contrary – massive and heavy. They are trying to increase the bottom, but with an open top they only emphasize the top even more, "stylist Valeria Larmadio told Sports.ru.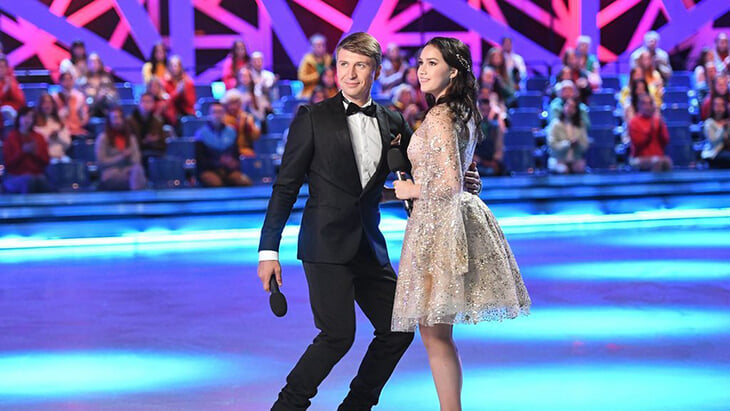 If not a puffy skirt, then a tight-fitting dress – this was the second option for Alina in the first season. They didn't experiment with flowers either – beige and pink tones and only a couple of flashes of bright monochromatic outfits.
What is wrong with the images of Alina Zagitova in the "Ice Age"? She seems to choose dresses that emphasize figure flaws.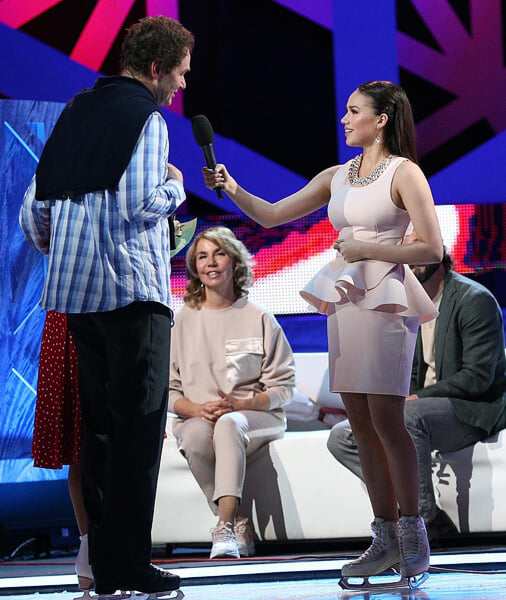 The main complaint against the stylists of the first season was old-fashioned styles, which did not always improve Zagitova's figure. In 2020, we asked Larmadio for a couple of tips on what to wear to Alina in the future. And it seems that they heard this on Channel One – because a year later Zagitova's wardrobe was completely changed.
One of the styles that Valeria advised became a favorite in the second season (it seems that the recommendation was taken too literally). This is a jacket dress. Out of 13 issues, this style was chosen for 7 (!), and for the first time, not in a variation of the jacket, Zagitova appeared only in the fifth series.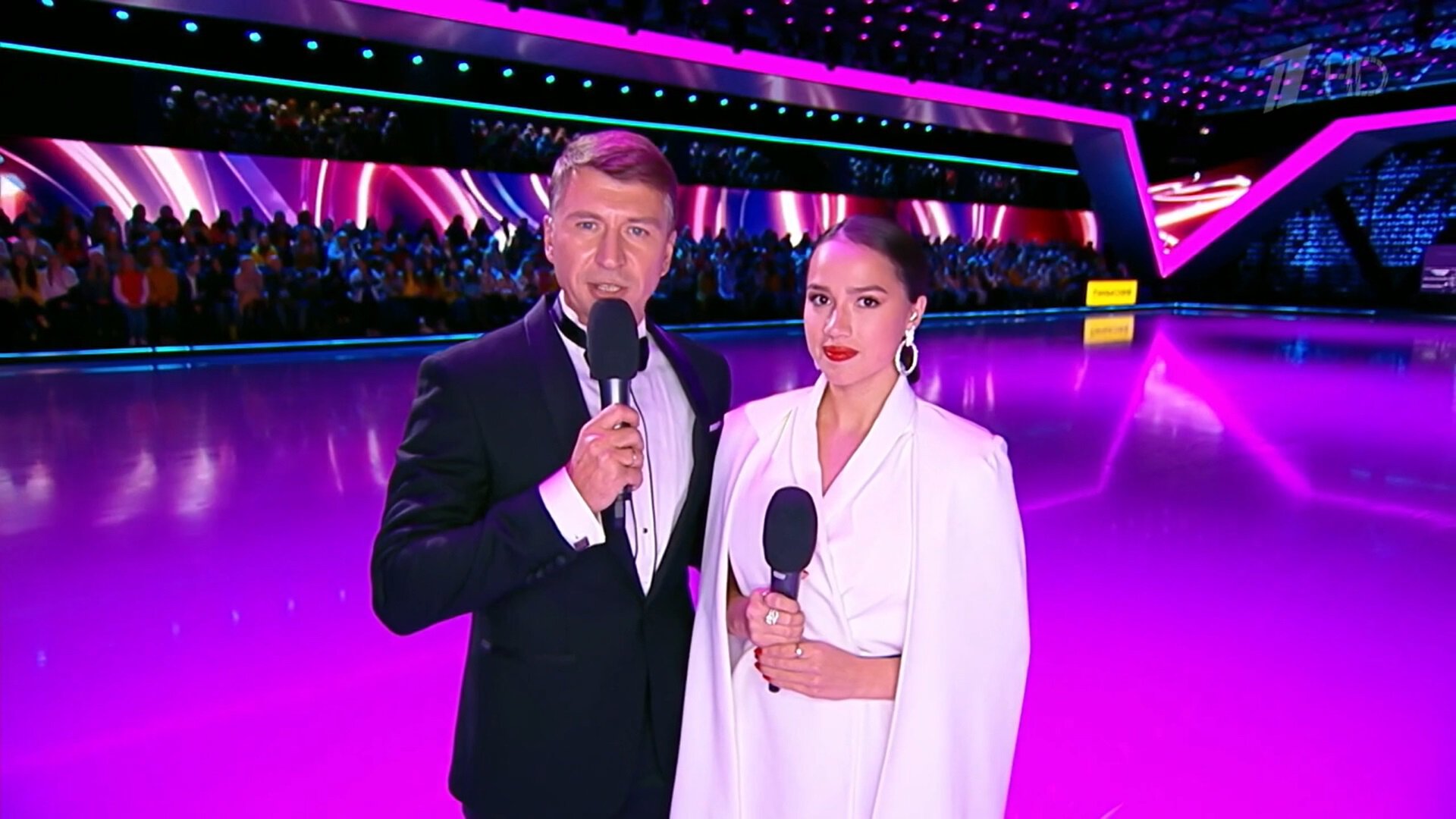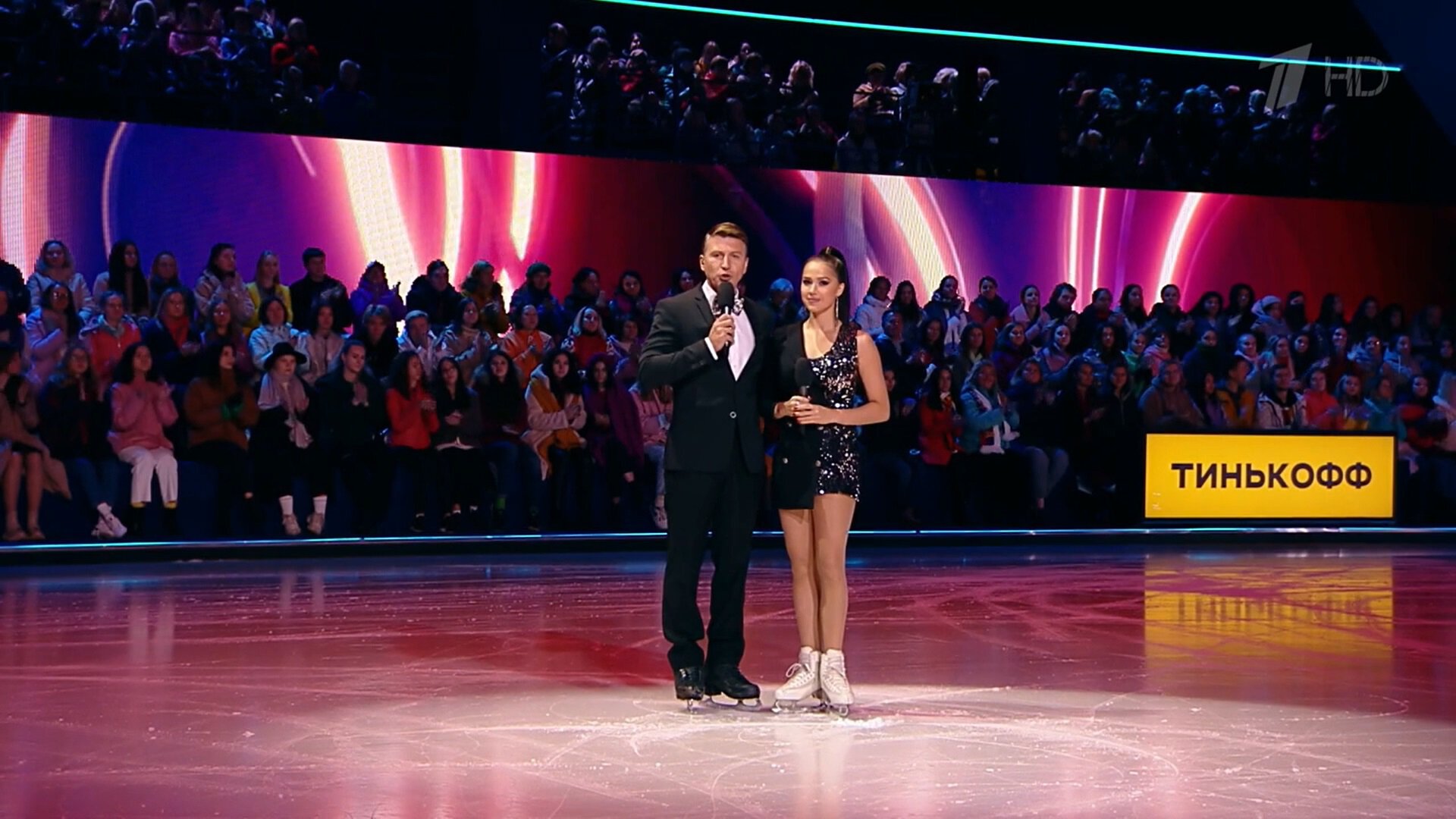 In the second season, a strict style prevailed – sometimes even too much. In a couple of issues, Zagitova resembled either a very fashionable office worker, or a stylish teacher.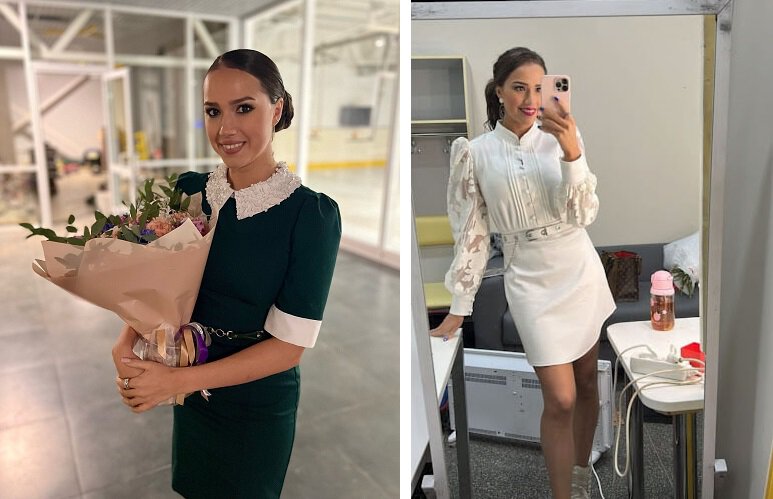 And there was an experiment with such a bow.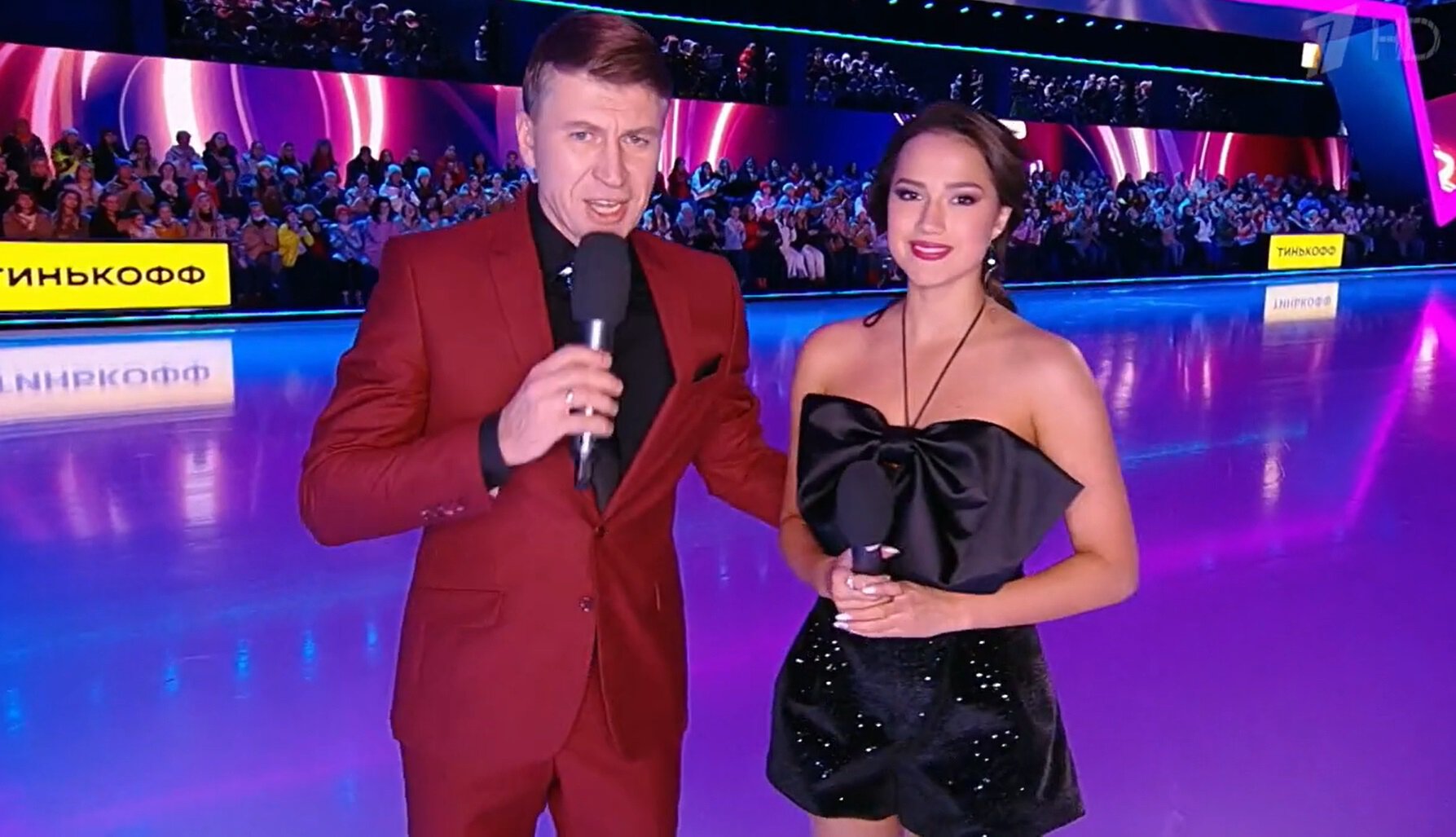 For the final, Alina chose, as we now know, her favorite – a short tight-fitting dress. Bright and Christmassy.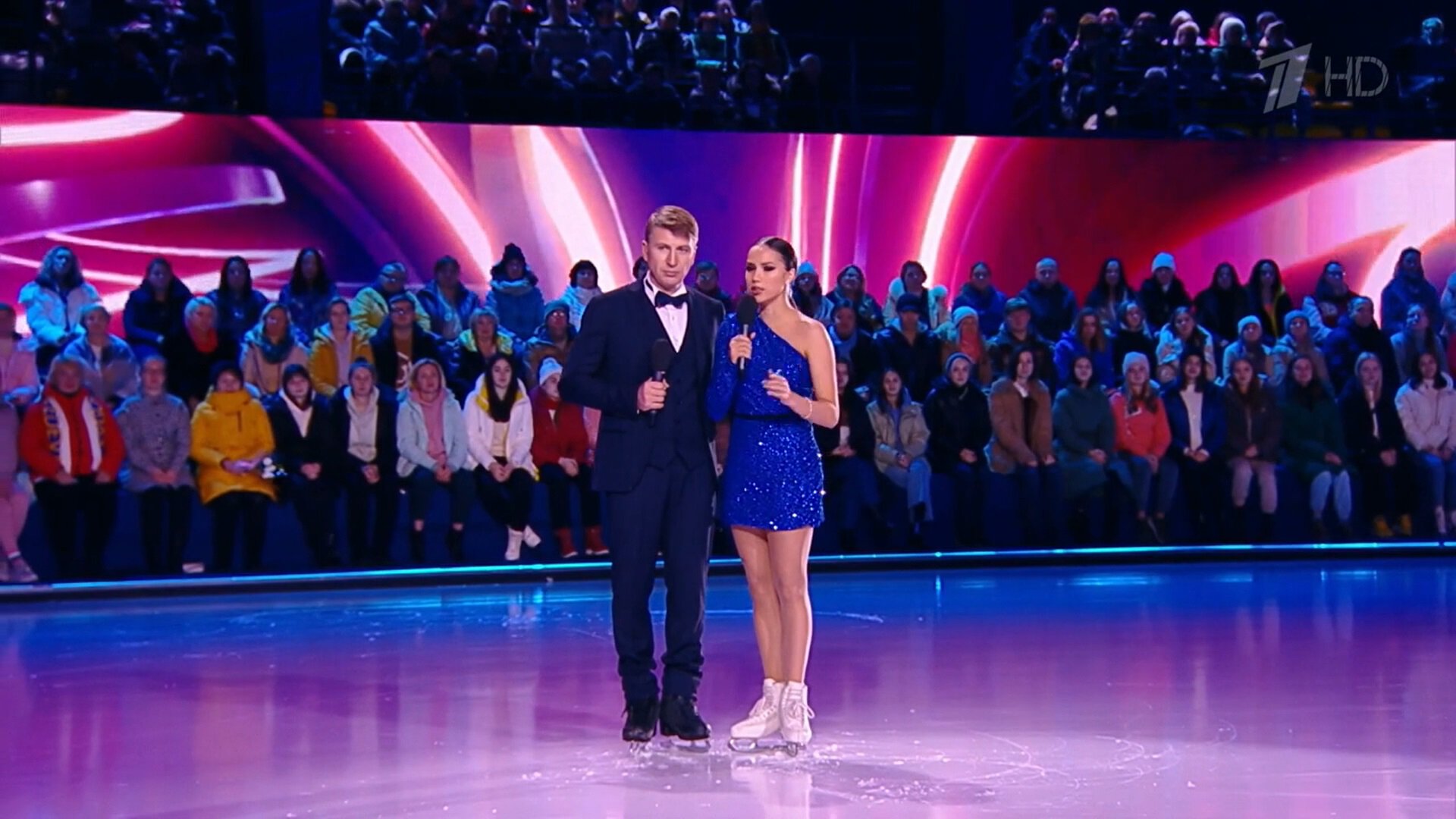 ***
And whose image do you remember the most: Alina or Ani? Or maybe something from Zagitova's past dresses?
Photo: Instagram/ azagitova ,  anna__shcherbakova_ ,  figurist_store ; RIA Novosti / Alexander Wilf; Channel One footage