Eduard Spertsyan is one of the brightest stars of the RPL in 2022. Spertsyan jumped into the start of Krasnodar when all the legionnaires were still in the team, and after their departure he turned into the main player of the attack. Last year, Spertsyan became the third player in the league in the "goal + pass" system, scoring 19 points (only Promes, 23, and Malcolm, 22, had more).
In December, the former head coach of Krasnodar Alexander Storozhuk told Sports.ru that Spertsyan had a personal trainer. Transfermarkt claims Edouard is a client of the CAA agency that handles Jack Grealish, Eduardo Camavinga, Ben Chilwell, Ibrahima Konate, Luke Shaw and other Premier League players.
Alexander Dorsky met with Spertsyan and found out the details of these powerful stories, as well as listened to details about working on free throws, a new role in Krasnodar and the benefits of playing for the Armenian national team.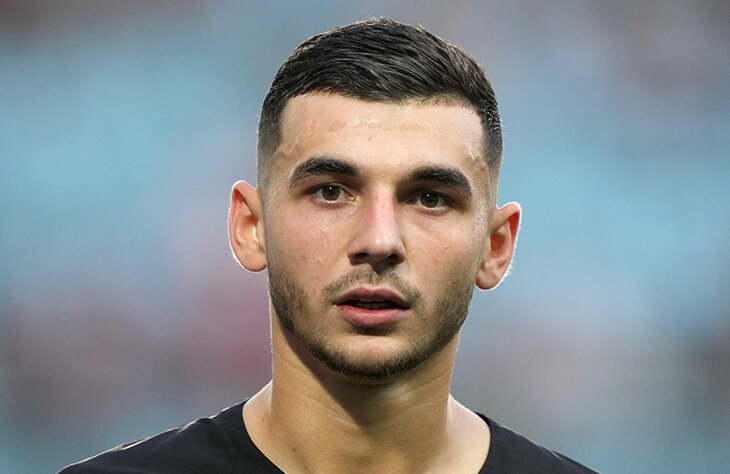 – Do you read news about yourself?
– Something catches the eye, but mostly they are thrown off by the family. Some of the news is surprising: I don't know of any specific offer from a European club. No one really contacted me.
– According to our information, you recently signed papers with the CAA Stelar agency, this is also confirmed by your profile on Transfermarkt. This is true?
– Let's just say that we have a very good relationship with CAA. A year and a half ago, Krychowiak approached me: "Do you have an agent?" I replied that no, Grzegorz said that they would contact me in a few days. They wrote to me, we chatted a little with the guys.
Not so long ago I learned that they contacted me after the recommendation of Krychowiak – it was he who suggested paying attention to me.
– Did anything strike you in communication with CAA?
– Probably the level of professionalism. The guys can create a zoom conference: we are going to six of us, they have a complete statistical alignment for me, cuts of game episodes. They say that while I lack action and accuracy in the final third. And that you need to hit more often.
– What needs to happen for you to leave Krasnodar?
I don't know until I think about it. I have not yet returned to Krasnodar what the club gave me. I only played a season and a half.
When I was little, I watched the Champions League and dreamed of playing in it. When I got to the academy, the dream changed: to get into the main team of Krasnodar and end my career in it.
So far, Krasnodar and I haven't won anything. I don't really want to leave without trophies. But if an offer is made, almost everything will depend on the opinion of the club.