Vadim Korablev asks.
Vadim Lukomsky is one of the symbols of Sports.ru. In 15 years, he has gone from a blogger and editor of the Tribuna to a leading author. Vadim was the first to speak in an accessible and engaging way about tactics in Russia and influenced the entire industry. We recorded this interview to get to know the person whose content you see in your feed every week. And whose materials make this tape harder in the best possible way.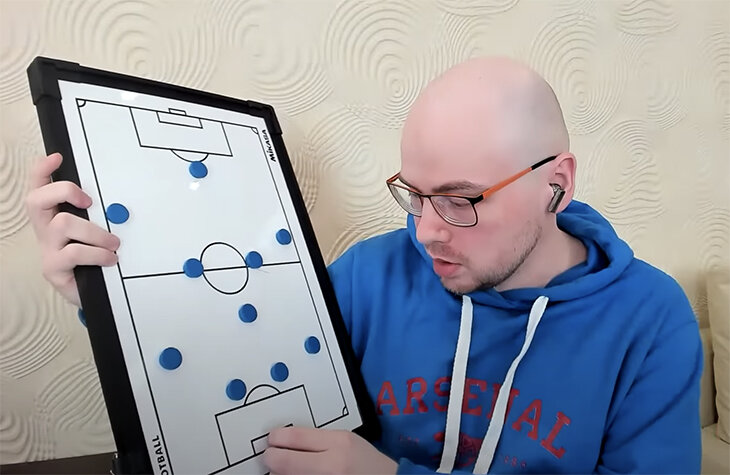 What you will learn from this conversation:
• Does Vadim get angry at the comments? How does he react to opinions like "Yes, he didn't even play football normally, but he analyzes"? And what about memes about love for Guardiola?
• A small revolution is already underway in tactical analytics. What can we expect in the near future?
• Why does Vadim think that the Russian school of commentators suffers from Vasily Utkin's syndrome?
• Why has the Cappuccino & Catenaccio podcast become a cult hit? How do they generally get along with Igor Poroshin?
• Did he have star disease? Spoiler: Vadim thinks so, but you will be surprised.
• Everything about Vadim's life: how long does he sleep, what does he read, does he have a tinder?
An important clarification: this is not a conversation between two friends from the same media. We live in different cities, we communicate only at work and see each other once a week at zoom meetings. I am interested in an interview with Vadim as his reader and viewer.
It is very important for Vadim to respond to comments. He loves them for their depth and objectivity, but worries about "plus phishing"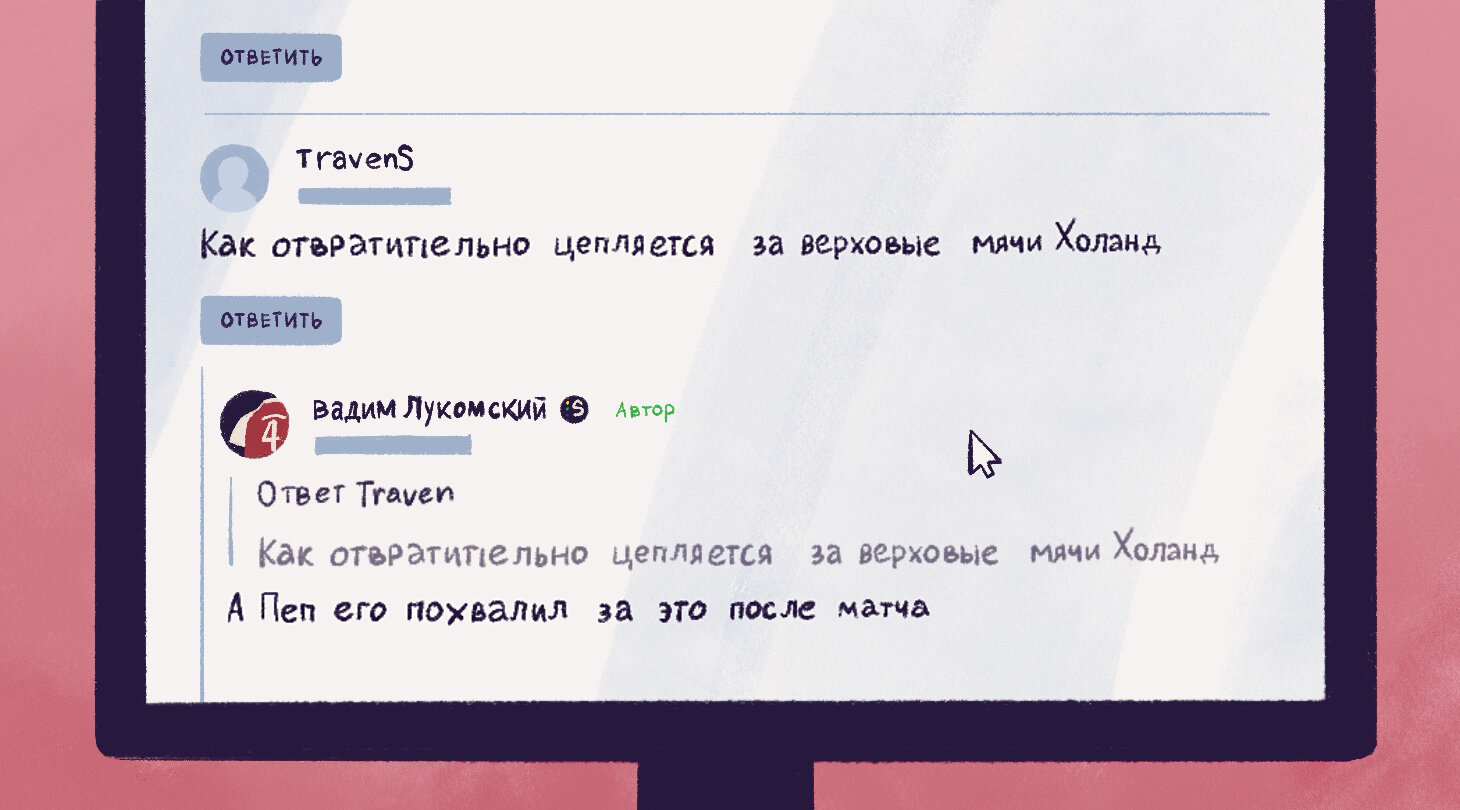 – How do you remember the first days of work at Sports?
– I have been registered on the site since the launch of the Tribune, this is 2008. I started blogging and after some time, around 2010, I was offered to become the editor of the Tribuna. I was responsible for the texts in blogs and for social networks – in this position I worked for two years. Then I decided to leave, I didn't have enough time, but at about the same moment the editors suggested writing texts about the Premier League. I wrote one or two texts in two weeks, and this allowed me to keep in touch with the site.
The second stage was when I moved to Moscow and began to appear in the office more often. Probably the end of 2017. Then Sports became for me not an addition to other works, but something permanent.
– The beginning of the 2010s is the time when most of the audience fell in love with Sports. What was his strength?
"Probably the authors. It is clear that everything was quite convenient (both the news feed and the text feed), but the main thing was the quality of the materials. It seems to me that at that time good texts could be read first of all in magazines – for example, Total Football was very good. And here you received good materials regularly, and not once a month.
These were even stronger texts than in any magazines. The author that I liked the most and because of which I fell in love with the site is Dima Dolgikh (now the editor of Sports.ru). He belongs to a narrow circle of people who can play with language and not look ridiculous. Very finely owned. At the same time, in each of his texts there was an incredible density of information. You can even now, when the events are a thing of the past, re-read and admire – both the details that he dug up about the players, and the style.