You may have heard of the FA Cup 4 round matchup between Wrexham Fifth Division and Sheffield United. The game ended in a spectacular 3-3 draw with two goals in the very end: in the 86th minute, Paul Mullin put Wrexham ahead, but Sheffield defender John Egan equalized in the 95th – now there will be a replay. This meeting had another bright detail.
19 minutes before the end of regular time, guest midfielder Daniel Jebbison received a red card. Or rather a red circle.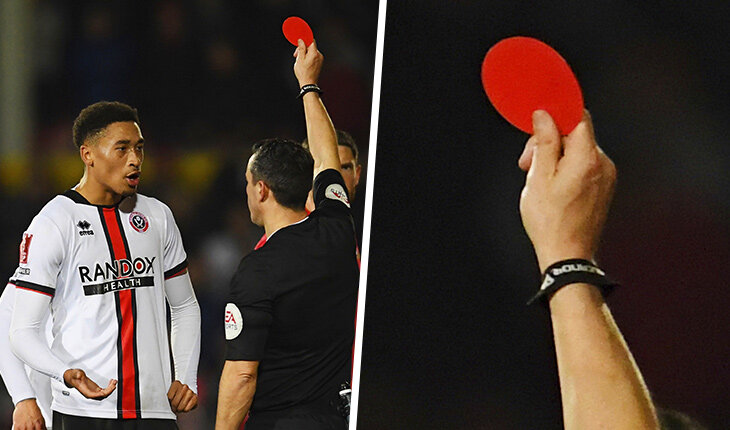 Why is the card round?
Refchat's judging forum explained : "Round and oval cards were originally introduced to help players who couldn't distinguish colors.
It should also help the referee, who wants to quickly show a card, and its shape suggests which one he takes out of his pocket.
Which judges have already used them?
This was recorded back in the 90s and zero. Even at the top level! For example, the referee Uriya Rennie in the Premier League match against Sunderlenaa showed this to Roy Keane.
Photo: Getty Images
And this is Paul Tierney showing the red to Tom Huddlestone from Hull in the Premier League match. Yes, Harry Maguire is in the background – then he was still playing for Hull. And in the front is the legendary Gareth Barry.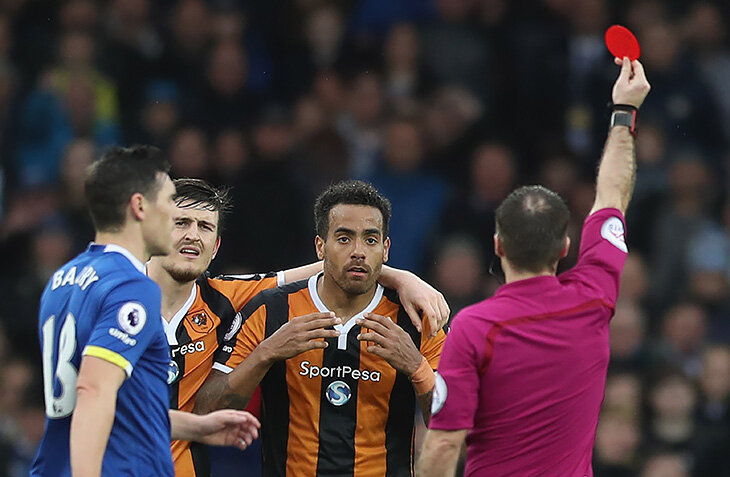 Roger East sends off Wes Brown in the Premier League game. True, the red card in that episode was supposed to go to another person – John O'Shea.