Consolidate changes for the year.
Luzhniki is back in the spotlight, and again not because of football events. On February 22, the arena hosted a large rally-concert "Glory to the Defenders of the Fatherland."
In the spring of 2022, we fixed how the main stadium of Russia lives after the 2018 World Cup. In addition to the February rally-concert, since that time Luzhniki has seen only one big event – the Russian Cup final between Spartak and Dynamo at the end of May 2022.
Update image:
Yes, since then football has been played at Luzhniki (Torpedo holds home matches there), but the scale of events is different.
And on February 22, Luzhniki received 200 thousand people (data from the Ministry of Internal Affairs)
The rally-concert "Glory to the Defenders of the Fatherland" was large-scale – the Ministry of Internal Affairs of the Russian Federation reported that 200 thousand people took part in it. The concert in honor of the Crimea collected the same amount.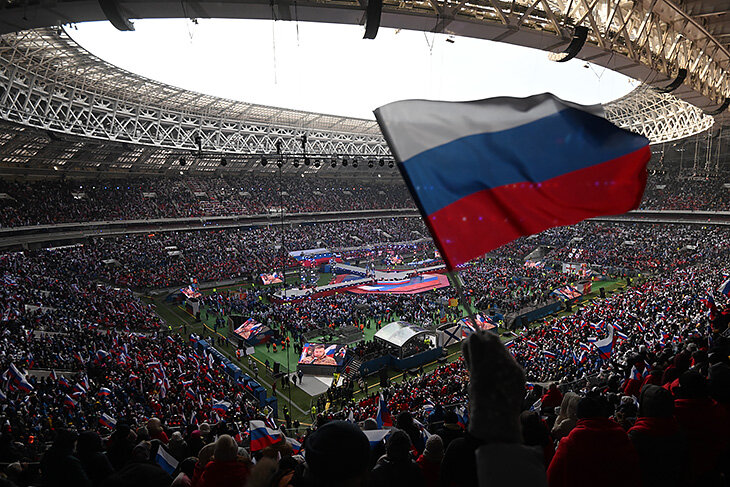 Popular Russian musicians performed – for example, Grigory Leps and SHAMAN.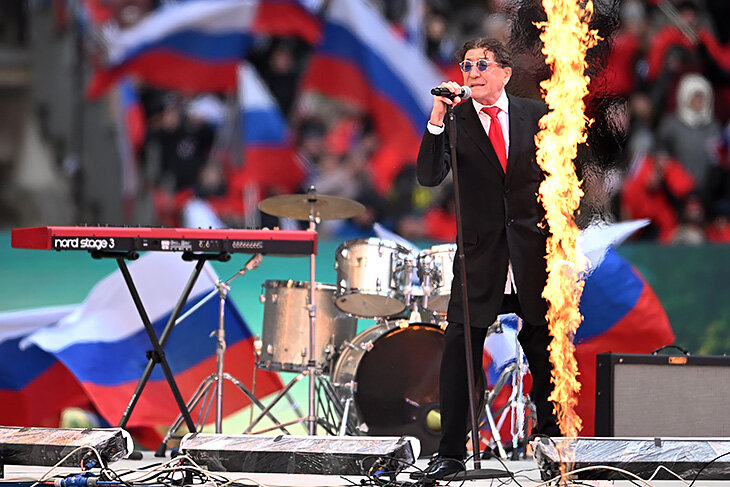 There were many familiar names, but this time there were no athletes.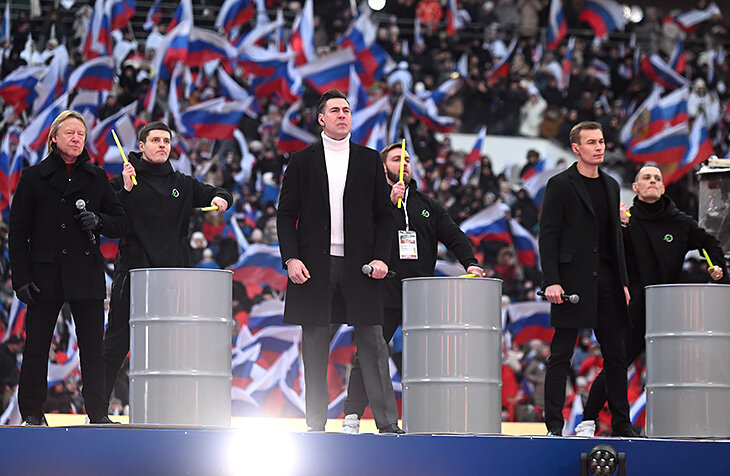 Until recently, it was not clear whether Vladimir Putin would take part in the rally (his press secretary Dmitry Peskov refused to answer this question), but the Russian president nevertheless arrived and made a speech.