The Sochi goalkeeper has 61 saves!
A week before the end of the regular season, it seemed that all the main issues regarding the participants in the playoffs were almost resolved, and only the formalities remained – who goes to whom in the first round. In the West, Minsk already wanted to take the last ticket – after all, Magnitogorsk came to the pursuing Spartak (-3 points, but the match was in reserve), and in the East, Neftekhimik was preparing at home to beautifully deal with the not particularly motivated Sochi and increase gap from 9th place to the most comfortable.
But something went wrong: and if Minsk could not influence the result of a competitor in any way, then Nizhnekamsk itself revived the intrigue in the conference.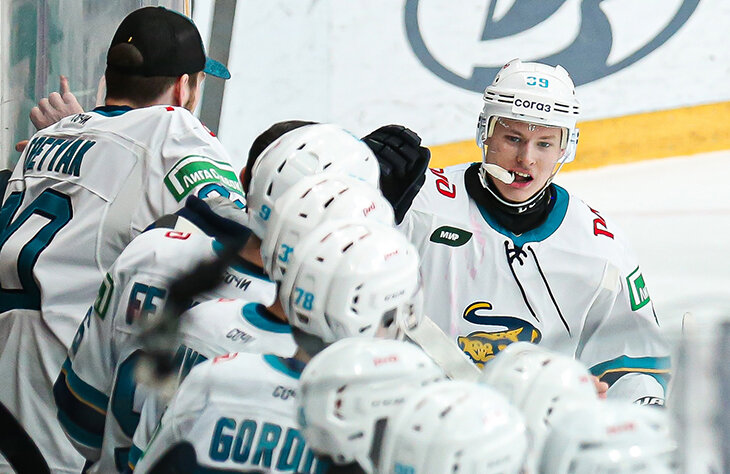 Michkov has the winning goal, but the star of the evening is Berdin
And everything started just fine for Neftekhimik – the players learned the meaning of the words "total dominance" and almost did not get out of the opponent's zone: 26:1 on shots (on target – 15:0) by the middle of the first period. By the break it was already 34 (22) and the score was open: the Nizhnekamsk team tortured the goalkeeper Mikhail Berdin so much that he himself presented the puck .
True, then I had to start all over again – the epidemic of deletions, which caught on from the first 20 minutes, had an effect. And it seems that Neftekhimik easily went to the second run: a bunch of shots – more than half on target, almost half a period in a foreign zone. But the exhaust is zero, and before the second break, they also lost Michkov on their blue line – 1:2.
This situation did not change the course of the game at all – it only irritated Neftekhimik more. It's hard to say where they got their strength from, but in the third period they made another 38 (!) shots – 22 on target. There was only one inconsistency – Mikhail Berdin, who had already exceeded the norm for gifts for the evening.
"The team fought today, wanted to win, but it happens that the goalkeeper catches the courage and cannot be broken through. We had a lot of moments, but there are such matches…", Oleg Leontiev sadly stated at a press conference.