8 million for 4 years – is it good or bad?
From the editors of Sports.ru: this is a post from the legendary  Epicenter blog  – the main supplier of cool hockey stories on the Tribune. Support it with pluses, subscriptions and comments so that interesting stories appear more often in your feed.
About Petr Kochetkov, a sensation from the Carolinas, there is no less talk now than about Ovechkin – and in fact, the goalkeeper has something to praise for: 10 wins in 15 matches, a crazy 1.94 on average per game (this is with 2.53 Vasilevsky himself) and very, very many spectacular acrobatic saves that remind us of Hasek, Kiprusoff and other high-profile names.
But now, wherever you look, everyone is scolding Kochetkov's contract with Carolina. Four-year, one-sided, with an average salary of 2 million a year. Which will be in effect from the summer of 2023. They write cheap. They say that in vain he refused the bridge agreement for a couple of years, in order to then get twice as much and already in 2027 break away on the market to the maximum.
The contract is really interesting, but requires more detailed study.
What would Kochetkov get with a contract for 2 seasons:
$4 million in total and an opportunity to sign a new agreement in 2025.
Suppose he keeps his level and receives money, like Ilya Sorokin. That's two more seasons of 4 million to become an unrestricted free agent in the summer of 2027 and already ignite the market. Total: from 10 (if the contract was signed according to the 3 + 1 system, and not 2 + 2) to 12 million dollars.
What does Kochetkov get with a contract for 4 seasons:
1. 8 million and 4 guaranteed years in the best league in the world.
8 and 4!
In the best league in the world!
Guaranteed.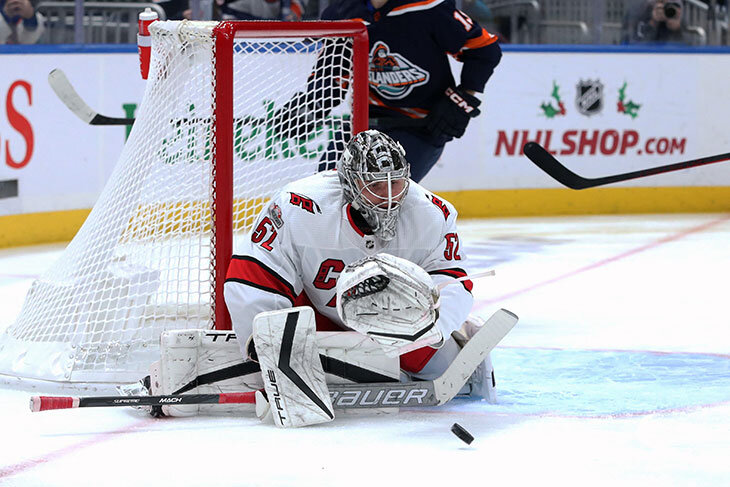 And that's for a guy who was Carolina's third goaltender in October and legally continues to be one. Who played in the NHL less than 25 games and about the same in the AHL. Which was held on December 23, 2020 in Angarsk, where his HC Ryazan played a VHL match with Yermak in empty stands. Kochetkov, by the way, did not help out then, and five days later Vityaz exchanged him for monetary compensation in Torpedo.
In CapFriendly , the emergency loan status is still in front of his last name – and when Frederik Andersen heals his knee, it will be Peter who will be sent to the farm club if Carolina does not resolve the issue with Raanta. But for the next four years, Peter can forget about the AHL, because his new contract is one-sided – if the hockey player does not storm, he will play in the first team.
Yes, he is the best goalkeeper of the World Youth Championship, but, for example, Filip Gustavsson was named the best a year before him. And only after four years of playing on the entry-level contract, the Swede received a ridiculous 1.575 million for two seasons from Ottawa. Of the 15 first games for the Senators, Gus lost only 4 in regulation time, hitting for 92% of shots, but this is for statistical geeks. The main thing is that he is already in another club and is still on a minimum – not even a millionth – contract.
Carolina, not knowing whether Peter would spend at least one full season at a good level, guaranteed him a job and a decent salary for 4 years in advance. What Kochetkov will get is already clear. Whether he will perform at the level of the two millionth goalkeeper in a year is difficult to say. Rewind time 24 months ago and you will understand why.
2. The opportunity to play in a cool and very promising team all this time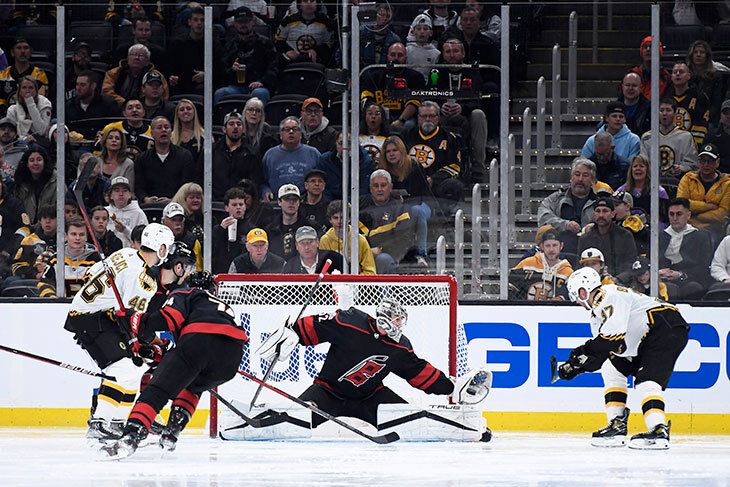 This is not stuffy Philadelphia or toxic Toronto, where goaltenders are either genetically hated or expected to do the impossible. And not the hopeless Coyotes, and not the ever-changing Ducks that locked John Gibson in a golden cage. And not Tampa Bay, where you are doomed to sit behind Vasilevsky for another hundred light years. This is a young, stylish, as groovy as Kochetkov himself, a team in which there is someone to learn from, someone to laugh and hang out with, and which, with such a selection of players and a coach, will fight for the Stanley Cup for several more years. And Raleigh is a verdant city three hours from the ocean, which, according to Money, is in the top 5 best places to live in the US in 2022.
Have you seen how Carolina fans get high after home victories? Have you read anything negative about hockey players over the past 5 years? This is, if not an ideal place for a young hockey player, then close to it. In all respects. Even the tax rate there is relatively low – only 45%. Not to be compared with what Shesterkin and Sorokin pay in New York.
The contracts of Raanta and Andersen end in the summer, and by signing Kochetkov for a long time, the club seems to be saying: "You are our (possible) future, we believe in you." Probably, a veteran will be invited to the company for a couple of years, and subject to all the "ifs" – the main of which is a stable game – Kochetkov will control his own future.
3. Possibility to win the Stanley Cup
Carolina is not knocking, but is already hammering on the champion's window, and every year it gets closer to the Cup. They have everything: adequate management, a top coach, young people who have not even realized themselves halfway, but are already tearing the Eastern Conference apart, veterans without a Cup, who, according to the old tradition of the NHL, bring good luck to those who have not won anything for a long time, and veterans with the Cup, without which victory is impossible. They have more talent, size and ambition than any other team in the league, and if we add to this its character, the experience that Svechnikov, Nechas, Akho and others have gained over the last four playoffs (Washington, Rangers, "Nashville" and "Boston"), the conclusions suggest themselves.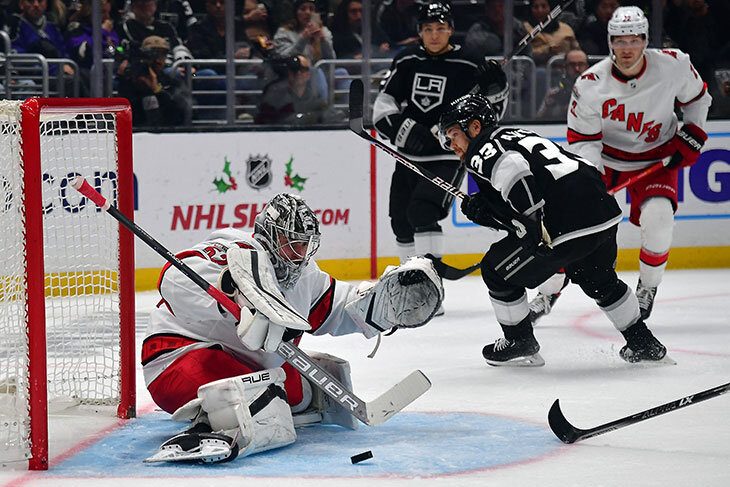 So the contract of Kochetkov – or the contract of the main goalkeeper for 2 million – will only bring the Carolinas and Peter himself closer to the Stanley Cup. This is an opportunity to keep Pesci and Aho in two years, to give good money to Nechas, who already deserves it, to get a useful player before the deadline and in the market if a problem area appears. Understanding that the issue with the goalkeeper is closed for 4 seasons in advance, unties the hands of the leadership, allows you to focus on other important issues.
What's up with this Kochetkov? The better his team, the better his stats. The better his statistics, the higher the amount of his next contract will jump. Yes, this is a long-term investment, but it can be very successful. And if everything works out, what difference does it make when Kochetkov receives his 5-7 million – in 2026 or 2028 – if a champion ring is added to this?
4. Opportunity to develop
In February 2020, the NHL match with the Carolinas was won by Zamboni driver David Ayres . In the 2020/21 season, Alex Nedeljkovic had the best performance in the league – 93.2% and 1.90 (now 88% and 4.09 in Detroit), and for the last regular season, Raanta and Andersen received the Jennings Trophy, conceding less than other goalkeepers.
According to statistics, everything is just wonderful with Kochetkov. But the eyes see not only the number of victories and only outrageously bright saves – like that.
It is also noticeable that the leader of the NHL in dry matches is still quite a raw goalkeeper. Before a beautiful save, he often loses control of the puck, plays the stick unsteadily or pushes forward too aggressively, opening up most of the net.
So far, due to the reaction and speed of movement, Peter manages to correct mistakes, but for how long will he have enough strength and health with a heavy workload? What will happen when the young goalkeeper is better studied, and the opponents will play him with an extra pass and throw him at an empty goal? Won't his brash style with falling on his back, splits and frequent clashes with attackers lead to injury?
There are also questions about the emotional component. I immediately recall the November game with Boston, when, after Pastrnyak's goal in overtime, the raging Kochetkov was forcibly taken to the locker room by Svechnikov. While the team is winning, it all seems to go unnoticed, but both Peter himself and many goalkeeping coaches who watch him play agree that there is still a lot of work to be done there.
A long-term contract with the Carolinas makes it possible to calmly develop in the NHL team, receiving adequate money. There is a chance for a middle season and even an injury. 2 million is not the kind of salary that will nail the player's ass to the sofa for a long time and calm him down. And not the salary that will beat him morally if the expectations from the game are not justified.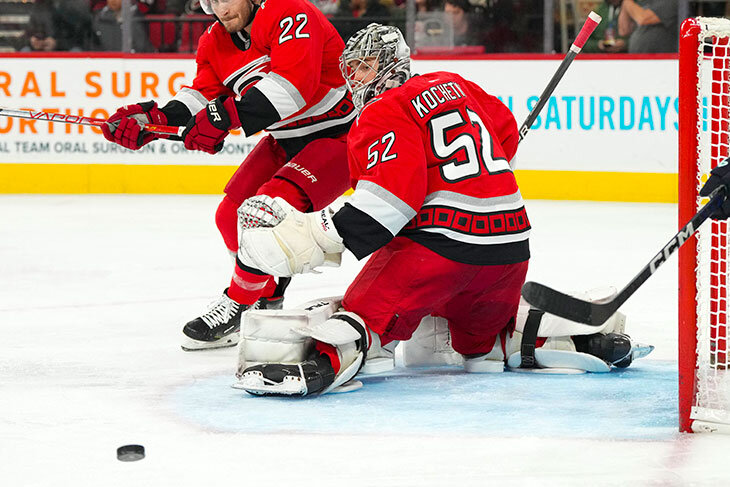 After the records at the start of their career, Kochetkov is expected to repeat the path that Shesterkin and Sorokin did with the corresponding financial bonuses, but there are other examples. Just three years ago, Ilya Samsonov began his debut season in Washington with 16 wins in 20 games (92.3%). After the end of the rookie contract, he was given only 2 million, and this summer, in order to stay in the NHL, the goaltender had to go down.