And he came to the match dressed as an elf.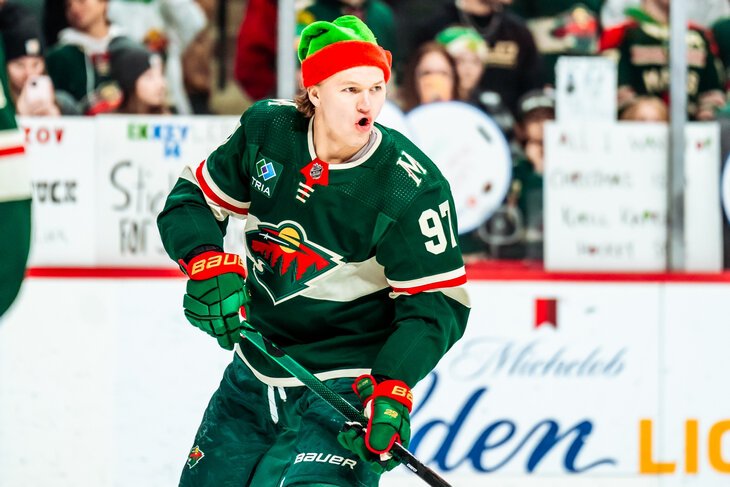 It seems that we were not mistaken when we wrote that Kaprizov began a new scoring streak. Kirill spends just a fiery season (this is only the third regular season for him!) and for the fifth time in the last two months he is gaining 3 (1+2) points in a match. This time Ottawa suffered.
This was the last home game for Minnesota before Christmas, so the Wild tried to create a festive mood in the stands. Kaprizov, along with Ryan Reeves, generally arrived at the arena in New Year's costumes, and then went to the warm-up in hats and threw gifts to the fans.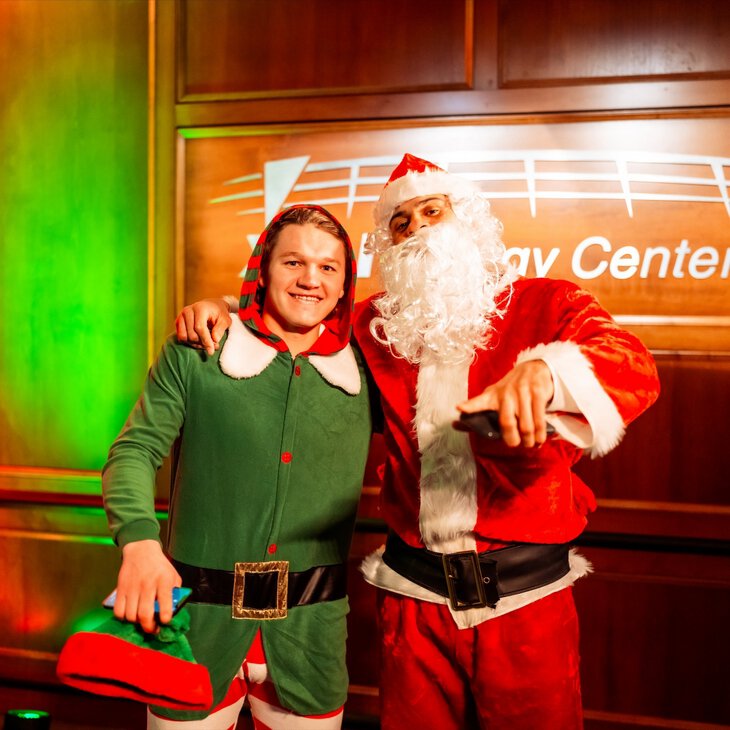 Congratulations were also found for the Senators. Already by the middle of the game, the "savages" shipped three goals to Anton Forsberg, and Kaprizov did his best. If in the last game Kirill helped make a hat-trick to Matsu Zukarello, now the Norwegian has begun to repay his debts. There is the 19th goal of the Russian star's season!
In the second, he already assisted himself. First, he got into the protocol with the second transfer with a goal by Zuccarelo, but then he created a mini-masterpiece by issuing a gorgeous pass to Jared Spurgeon. It's better to see it once, because the transfer is simply perfect in all respects – the quality of performance, timing, and then a great finish from the partner. Just enjoyment!
Now Kirill has 42 (19+23) points in the season, and here he again updated his own achievement in the speed of gaining 40 points. Last season, he reached this figure in 32 matches, this season – in 31.
In total, for three incomplete seasons in the NHL, he already has 201 points. He became the first player in Minnesota history to hit 200 points in less than 200 games – Brian Rolston managed to do this in only 239 games.
Kirill, on the other hand, needed 167 games to reach the mark – of the current hockey players in the league, only very solid hockey players broke through this figure faster. Now Kaprizov got into their company. The most interesting thing is that even Connor McDavid spent more matches on this.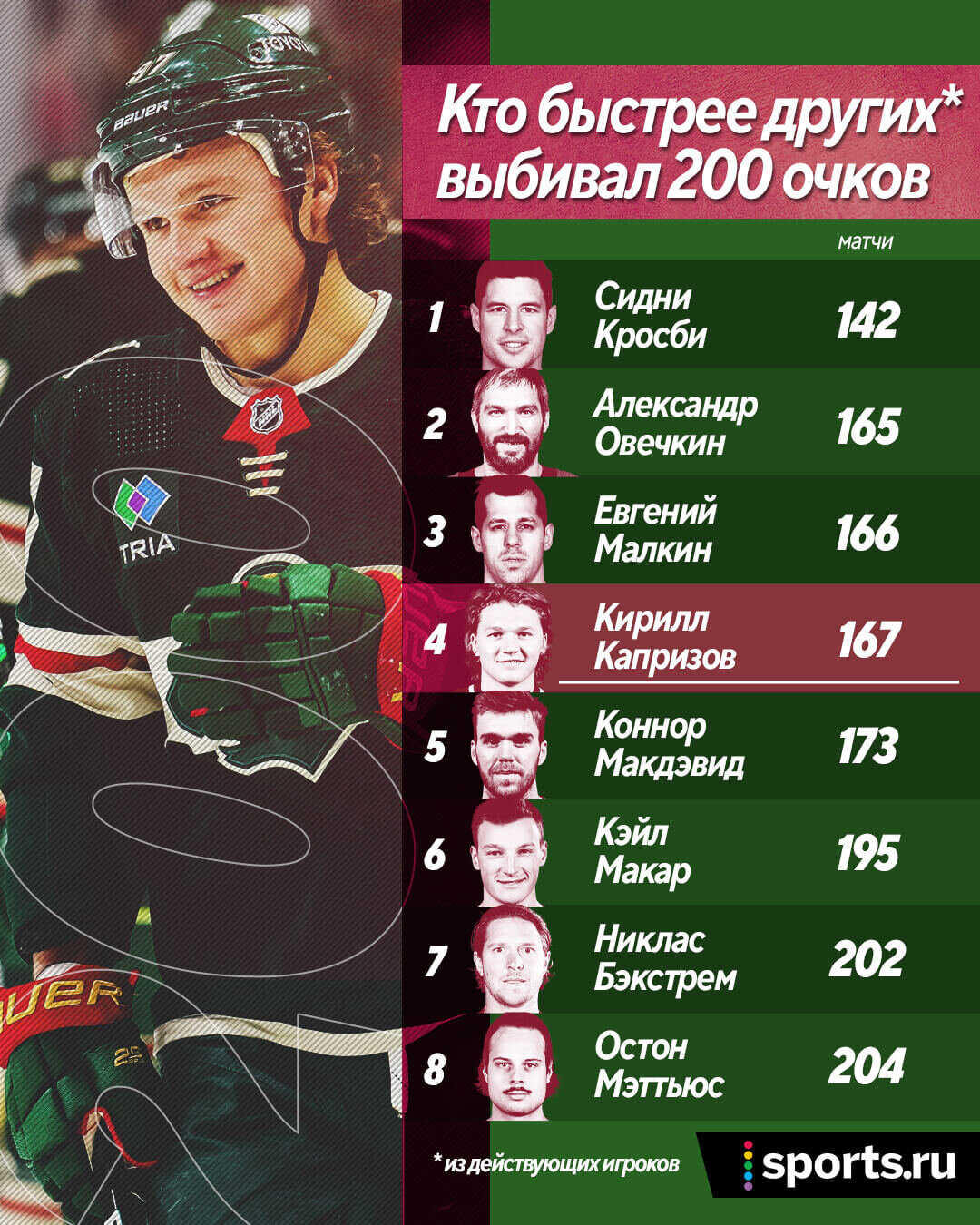 The table still clearly shows that everyone except Kaprizov was drafted in the first round – moreover, not lower than the fourth pick. That is, each of them is the top of the tops, which, in fact, is proved by their numbers in the statistics at the present time. So the owner of Minnesota must idolize the former general manager Chuck Fletcher, who made a real theft and took Kirill in the fifth round with the 135th overall pick in the 2015 draft.