That's where the passion for motorsport came from.
Ken Block is probably the most famous American racing driver who has never competed in NASCAR or an Indycar. Moreover, in principle, he entered motorsport only at the age of 37, and he chose not rally raids (a common direction for late beginners) and not the more traditional mud oval races for the USA, but traditional rallies and rallycross. And he tuned and produced all the cars in this style – visually introducing it to millions of beginners.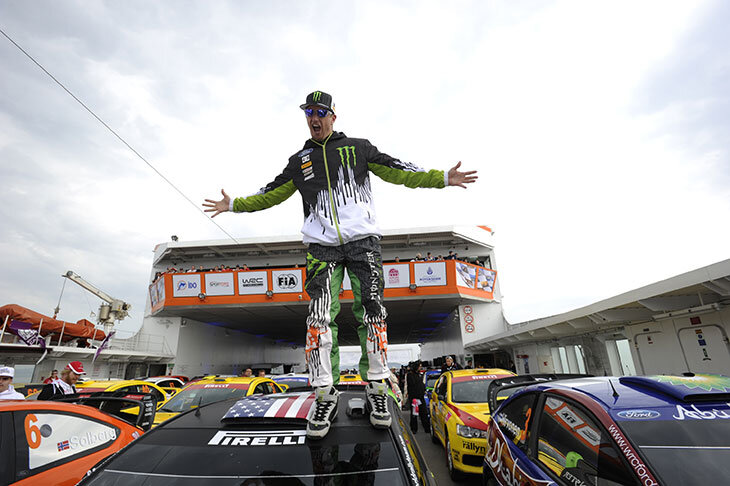 Since entering racing, he has become famous as an incredible stuntman and master of car ownership: his stunt videos have amassed over 1.5 billion views on YouTube, he won 16 times in American rallies, 6 times in North American rallycross, climbed twice podium in the world and took 5 medals in the World Extreme Games. His fame was enough for the organizer of the World Rally Championship to withdraw his No. 43 from circulation and assign Ken forever.
Honestly, do you know of at least one equally popular rally or rally crosser?
But until 2005, Block did not race at all: he was primarily a businessman and co-founder of the DC Shoes brand. By 2004, the company was promoted to an annual turnover of $100 million, the company was sold to Quicksilver for $87 million, Ken turned out to be a dollar millionaire and could basically choose any path he wanted.
But he chose motorsport: in 2005, he first entered the Rally America series for the Vermont SportsCar team – in the Sno * Drift race near Michigan Atlanta. And then he came to the top 5 in his class and seventh in the overall standings – with three dozen sites!
But why rally? Why not NASCAR and mud ovals?
Because of Colin McRae – one of the greatest rally drivers of the 90s and the most talented driver in history according to many who worked with the Irishman. For example, the current Haas chief Gunther Steiner .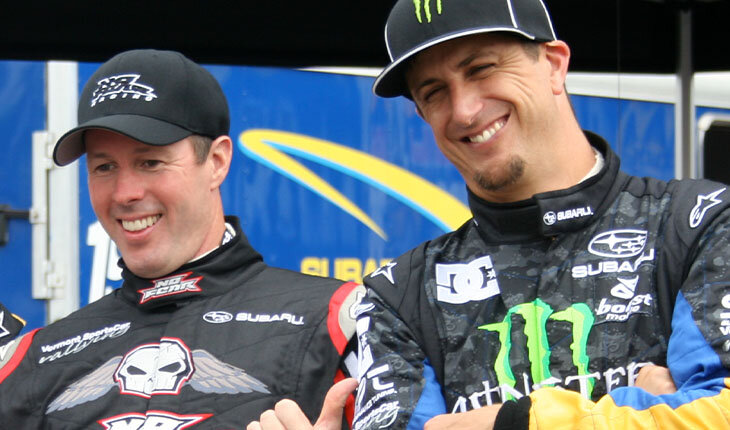 "I loved rallying as a kid," Ken admitted in an interview with Top Gear a couple of years ago. "It didn't get much airplay in the States, but it was the kind of motorsport that spoke to me. And Colin really became the rider who raised everything to a new level. His driving style, the personification of the sport, his fun with cars… His style resonated with me more than any other driver.
The WRC wasn't on TV and I used to find VHS tapes to watch the races, understand the whole story and understand how he won that one title in '95. It was moments like these that made Colin a legend in my eyes—more than life itself. He was the hero of my childhood, the hero of my favorite sport.
The rallies were so inspiring to me because they were realistic cars that I understood, as opposed to "formula" open-wheel cars that didn't look like regular cars. I understood this after jumping and sliding through the mud on the bikes. Especially in the 80s it was cool to watch them race in the Monaco Rally or attack Pikes Peak. In the 90s, only Colin McRae. He inspired me a lot."
In the end, they converged on the Extreme Olympics: in 2006, Colin turned out to be Ken in rallycross, but in 2007, in the semi-final, Block defeated the idol, forcing him to attack beyond his ability, fly up to the barrier and roll over: