On December 31, Tokyo will host the New Year's Eve tournament "Rizin 40: Rizin vs Bellator", in which fighters from the Japanese and American leagues will fight. The Bellator team will be led by Khabib Nurmagomedov.
Stop. Khabib and Bellator – a promotion where he has never fought? How did it happen?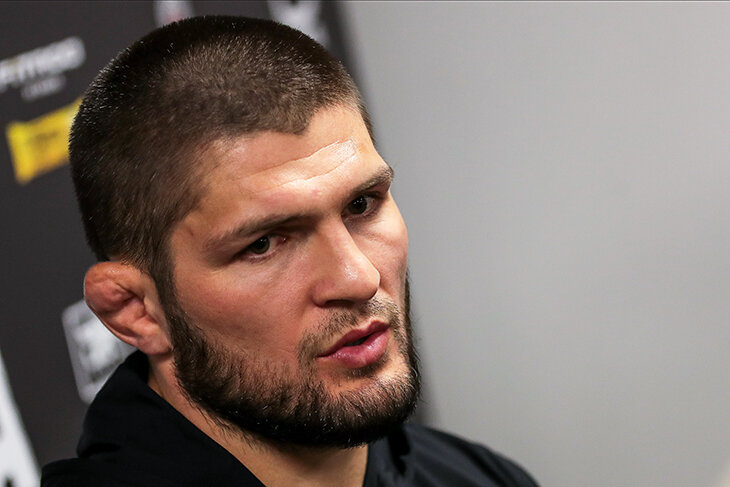 Khabib is friends with the head of Bellator: they have dinner together and, it seems, agreed on the fight of Emelianenko in Eagle FC
Bellator CEO Scott Cocker is a friend of Khabib Nurmagomedov. Nurmagomedov advised Bellator and UFC to be careful because Eagle FC [Khabib's company] is ready to sign their fighters. Then he talked about friendship: "I don't know why the media is trying to make me fight Scott Cocker or Dana White.
I've known Scott for a long time. He is from San Jose, I am almost from San Jose myself, I have been training there for 10 years. Sometimes we go to dinner or breakfast with him and Coach Mendez. And Dana became like an uncle to me. I have known them for a long time, I have a great relationship with both."
Scott Cocker called Nurmagomedov the greatest fighter and noted his contribution to the progress of Islam Makhachev and the brothers Usman and Umar Nurmagomedov. Cocker followed the fighters at the AKA [American Kickboxing Academy of Coach Jose Mendez] in San Jose and compared them to the army.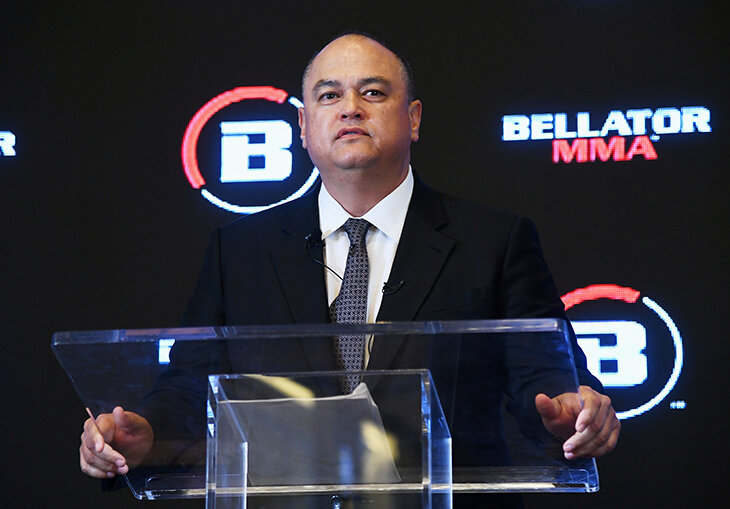 Nurmagomedov planned to organize a fight between Junior dos Santos of Eagle FC and Fedor Emelianenko, who represents Bellator. Emelianenko will be the guest of honor at Rizin 40, and in February he will have a rematch with Ryan Bader, whom he lost in 2019.
"If Junior wins against Yorgan De Castro, I want to organize his fight against Fedor Emelianenko. I want to talk to my friend Scott Cocker because Fedor is under contract with Bellator. I don't know what their plans are, but we could talk about it and make an interesting story, "Nurmagomedov explained in May 2022.
Dos Santos lost to De Castro, but Khabib still faced Cocker. In the summer, he published a joint photo: "Work in progress." However, he did not specify what exactly was discussed at the meeting. Before that, Cocker indirectly confirmed the possibility of a fight: "Thanks for the offer, Khabib. I look forward to seeing you next week. Dinner with you."
Emelianenko himself is not interested in the fight: "No one from Khabib's team came out to me, neither to my team. A meeting with Scott Cocker was planned, but, as I understand it, Scott – and us – are not interested in the fight with Junior dos Santos. First of all, because of his defeat."
At Rizin 40, Khabib will become Rabadanov's second, who trains with his team. Cousin Usman is already a Bellator champion
Gadzhi Rabadanov is a Bellator fighter who is holding his fourth fight under his auspices. At Rizin 40, Rabadanov will face Koji Takeda. Before the fight, he spoke about the influence of Nurmagomedov: "Of course, for me this is a huge support and a great experience. Khabib knows this sport well and can give important advice at the right time. It's a big support."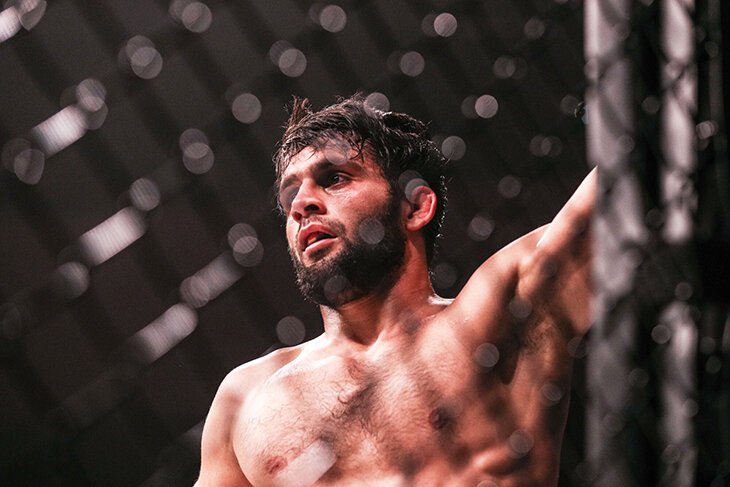 Now Rabadanov goes to Bellator on a series of three wins. In July 2022, he defeated Bobby King by unanimous decision. Then Khabib was also nearby: he set up in the octagon, prompted with coach Javier Mendez and celebrated together. Rabadanov celebrated his last victory in Bellator in a T-shirt with the image of Abdulmanap Nurmagomedov.
In the summer, Nurmagomedov defeated Bellator representative Fernando Gonzalez Trevino in sparring and rejoiced when four Russian fighters won at Bellator 263 at once: "It was just our night." When his cousin Usman Nurmagomedov made his Bellator debut in 2021, Khabib was a cornerman. In November 2022, Usman became the lightweight champion.
50 Cent called Khabib to Bellator after fight with Conor and offered two million dollars for fight
After defeating Conor McGregor, which ended in a mass brawl in 2018, rapper 50 Cent supported Nurmagomedov. Then the head of the UFC, Dana White, said that the fighters who attacked McGregor would no longer perform in the promotion. Among them is Zubaira Tukhugov. To this, Nurmagomedov threatened White with the termination of the contract and the refusal of the fee.
50 Cent wrote that the UFC is unfair to Khabib because it does not punish McGregor: "Today I pay $ 2 million if Khabib fights for me in Bellator. The UFC is not the only player in this business. We will deal with the contract, we will take Zubair too."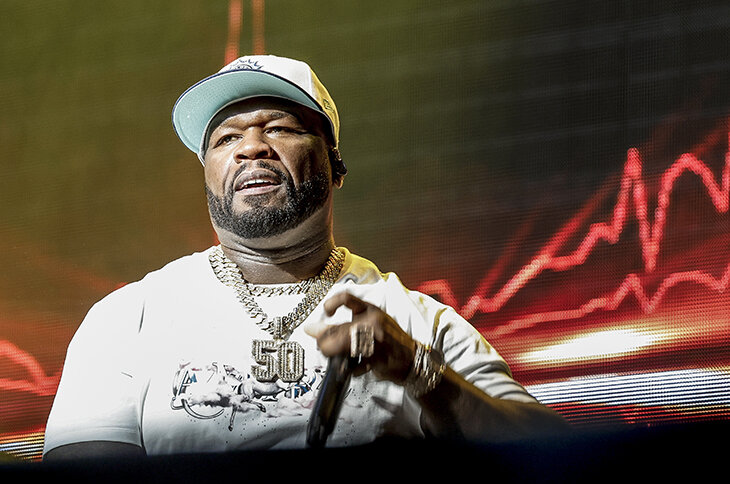 Nurmagomedov replied: "If you want to see where real men grow up, I invite you to Dagestan. I'll let you know when I get to the US." 50 Cent accepted the offer, but the situation did not develop. Scott Cocker said that 50 Cent does not represent Bellator and cannot organize fights, while manager Ali Abdelaziz called the amount rubbish: "For two million dollars, he can open a bottle of cola to Khabib."