The fans of Lazio also remembered.
On Friday, 36-year-old Lucas Leyva, the Brazilian we remember from Liverpool and Lazio, announced his retirement. At a special press conference, Leiva said that he was diagnosed with heart problems – he was diagnosed with cicatricial myocardial fibrosis (increases the risk of heart failure). In the last year he played for the Brazilian Gremio. 
The team dedicated the match against Ipiranga to Lucas. Gremio played Gaucha in the semi-finals of the league wearing T-shirts with the name Lucas, even the coach took part in the action.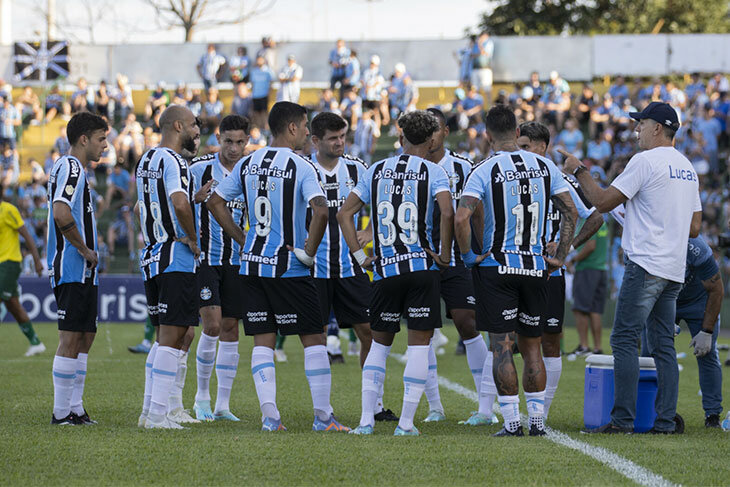 Already in the 12th minute, Luis Suarez opened the scoring: he caught a cutting pass and flashed the goalkeeper. After 30 minutes, the team also earned a penalty.
But I didn't realize it: the goalkeeper of "Ipiranga" Kaike parried the blow and rebounded. In the second half, the hosts turned the game around: Ipiranga striker Eric scored twice from the penalty spot.
But the only goal of Gremio, which was scored by Luis Suarez, turned out to be memorable. Lucho pulled up his T-shirt and showed the inscription: "Lucas, our heart is with you." They did not have time to play together: Suarez moved to the club this winter, and Leiva played the last match of his career in early November.
Lazio fans, where Lucas played from 2017 to 2022, also reacted to the news of Leiva's departure. During the Rome derby with Roma, they put up a banner saying "Lucas, we are with you." 
Cheers to a great football player.