Islam Makhachev and Alex Volkanovski will fight at UFC 284. Makhachev is the lightweight champion who will make the first defense.
Part of his formative history is being suspended from fighting due to possible use of illegal drugs. What then happened?
Makhachev took meldonium for medical reasons – his case was investigated for three months
In April 2016, Makhachev planned to fight with Drew Dober, but instead of the fight he received a temporary disqualification. He found out about it immediately after the weigh-in: "We were confronted with the fact that traces of meldonium were found in my analyzes." Makhachev himself connected this with the use of medications. The UFC suspended him from fighting as a precaution.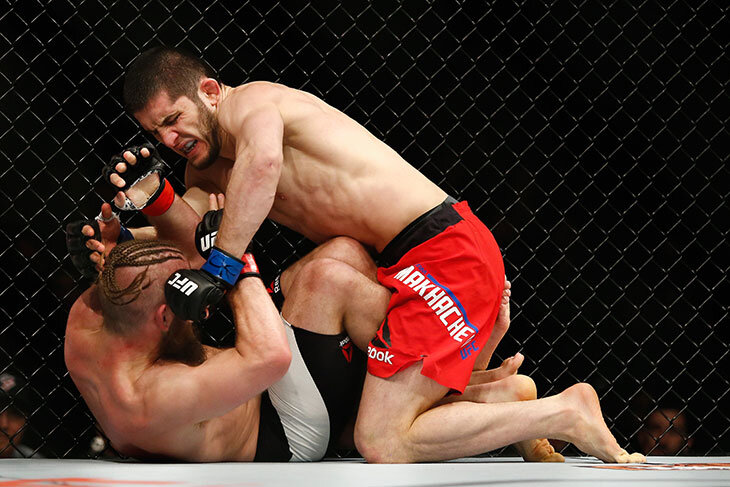 Abdulmanap Nurmagomedov immediately explained that Makhachev was taking meldonium until the end of 2015. WADA added the drug to the banned list effective January 1, 2016, because some athletes used it to improve endurance. At the same time, data appeared that traces could remain in the body of fighters for up to 120 days.
As a result, Khabib stood up for Makhachev. He explained the details: the USADA organization drew attention to the presence of meldonium in Makhachev's body. In parallel, she conducted an additional study of the properties of meldonium. Because of this, not only Makhachev suffered. For example, meldonium was found in the body of fighter Daniel Omelyanchuk, but the UFC did not even remove him.
USADA is the US anti-doping agency. It remains the independent administrator of the UFC's anti-doping policy, which is why the promotion refers to it in matters of sanctions against fighters. It was from USADA that there was a recommendation to remove Makhachev. This agency eventually returned Makhachev to the competition with a full justification for all his medical actions.
Makhachev achieved rehabilitation in July 2016. USADA concluded that the concentration of meldonium in Makhachev's analyzes was very low. Therefore, it cannot be argued that he took the drug to improve athletic performance. Makhachev provided all the necessary documents for the investigation, so he avoided official disqualification.
Why then did he take meldonium? Back in 2014, Makhachev complained of ventricular arrhythmia. Doctors recommended meldonium to him in November 2015 – then Makhachev really used it. He publicly  commented on the situation: "The detection of this drug in my analyzes is most likely associated with the use of medications prescribed by doctors for health reasons."
Later, USADA conducted an in-depth study and additionally found out that the use was due to the radiofrequency ablation procedure, which was associated with frequent ventricular arrhythmias. Makhachev used meldonium for four weeks to prevent a relapse. With this in mind, he accurately met the deadlines before the official ban.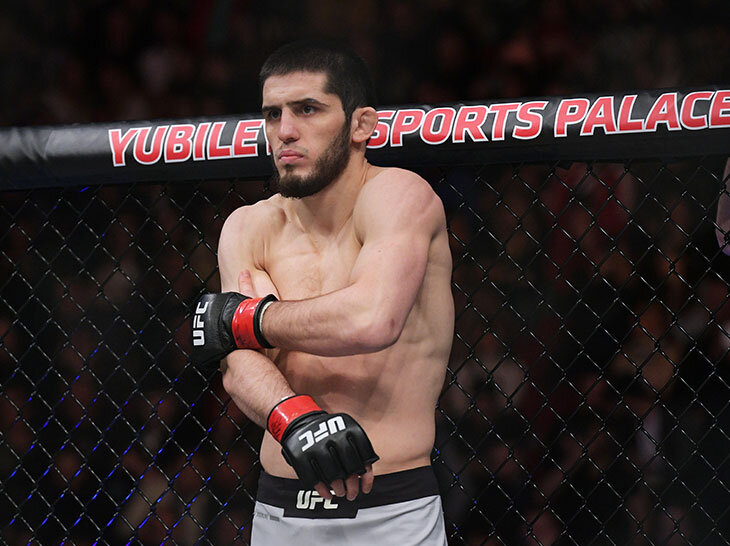 "I am glad that everything was resolved, " Makhachev said . – I am pleased that the USADA program has come to our sport. Fights become more difficult – now it all depends on the abilities of the fighter. I don't want to blame anyone for what happened. People are entitled to their own opinion, but I advise them not to judge me. One day they will answer for it."
UFC fans and fighters are still putting pressure on Makhachev: "The ban affected me more than losing"
The story with meldonium happened after the only defeat of Makhachev in the UFC. In 2015, he lost to Adriano Martins by technical knockout. In September 2016, Makhachev fought with Chris Wade, when all charges had already been dropped. Wade withstood a two-minute triangle from Makhachev, but still lost by unanimous decision.
Later, Makhachev called that fight the hardest in his career, and Wade himself described the Dagestanis as the toughest fighters. He did not criticize Makhachev, but against the background of the case with meldonium, Bobby Green spoke. He claimed that Makhachev had been taking steroids since childhood: "I told my coach: "There was something interesting in Islam. I felt it. It's just not human."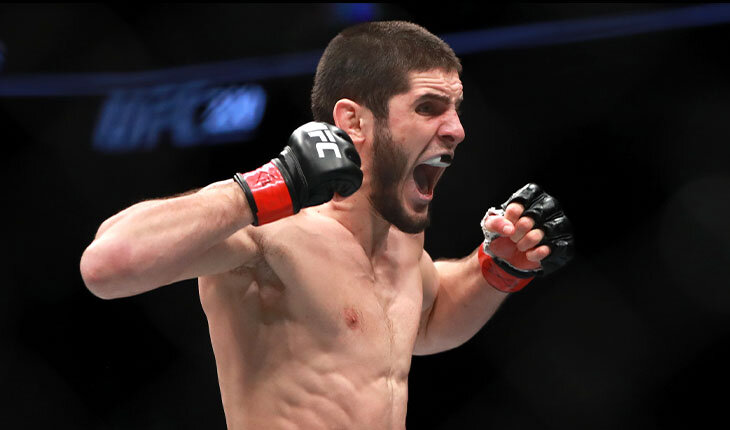 His statement was picked up by Sean O'Malley. Together with Green, he recalled an old interview with Makhachev, which talked about taking supplements. O'Malley's opinion : this is how the career of all Russian fighters who take any drugs from doctors works. In 2022, Green fought Makhachev and lost to him by TKO in the first round.
Makhachev's manager defended him – he called him the most proven fighter of all the UFC performers. Foreign martial arts fans were not convinced at all. They still  consider Makhachev's entry to the lightweight title undeserved because of that failed test from USADA.
Makhachev himself is still reflecting . After another portion of criticism, he revealed that he even had a heart operation in 2015, and spoke about the bias towards Russian athletes. Makhachev was afraid that his situation would affect everyone – and he changed himself: "We have never caught anyone for something. The ban affected me more than the loss."
As a result, his fight with Dober took place, but after five years. In March 2021, Makhachev won by submission. Then he used a hand triangle and  explained that this technique only works on inflated fighters – this will not work with thin ones: "I tried it a lot in the gym, I did it many times." Then Makhachev added victories over Moises, Hooker, Green and Oliveira, and now he will fight Volkanovski as a champion.