Legend!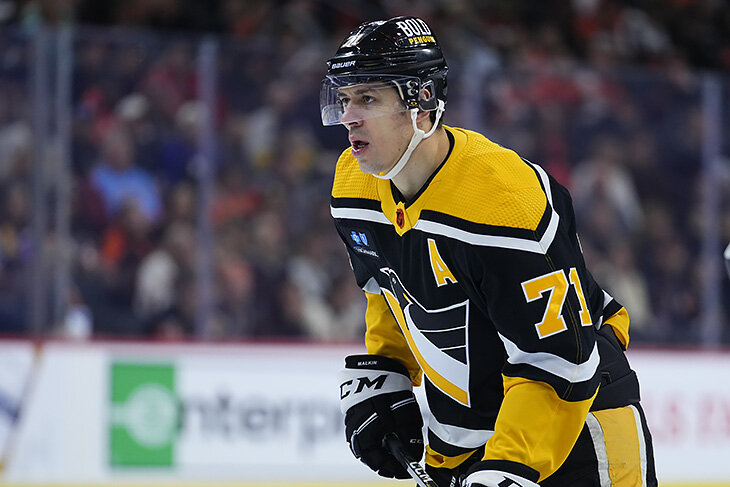 While we're all admiring Ovechkin (that's who had a really great week) and waiting for Alexander's goals number 801 and 802, another interesting event happened. And with the guy who left immediately after Ovi in ​​the 2004 draft – Evgeni Malkin. There is some symbolism in this.
Gino has made a decent move – over the last 9 matches he has been scoring points, shooting a very decent 3 + 10 in this segment. The game against the Rangers was no exception: already in the first period, Malkin scored on the majority.
Moreover, it is important to consider this goal in detail and once again marvel at how accurate Evgeny's shot is. Yes, there is an element of luck here, but there is plenty of skill in the episode. Look at Rikard Rackel. He not only closed Igor Shesterkin's view, but also jumped in such a way that the puck whistled right between his legs. The perfect hit – Igor simply had no chance to save.
This goal allowed Malkin to catch up with Sergei Fedorov in the list of the best Russian scorers in the history of the NHL. Now both have 1179 points each, and formally Fedorov is still higher due to the greater number of goals scored. The Penguins' forward's next scoring action will take him to a clean second place.
The table clearly shows that it is almost impossible for Malkin to catch up with Ovechkin – Gino missed too much due to injuries during his career. At the same time, no one will definitely take away the title of the best assistant among ours in the coming years, although potential applicants are visible on the horizon.
If you look at the Russian stars of the new generation, then theoretically, only Kirill Kaprizov, Artemy Panarin or Nikita Kucherov can bypass Malkin or even Ovi. Their average performance is comparable to what live Russian legends show – and Kaprizov's is even higher.
True, no one knows and no one can predict how things will go at a distance. Malkin and Ovechkin are now averaging more points per game, but whether this trinity will be just as good in 7-8 years (in the case of Kirill and all 10) is a question.
Malkin, on the other hand, can bypass Fedorov even before the Christmas break in the regular season – in the final game before the short break, Pittsburgh will play at home against the Carolinas. That being said, the Hurricanes are the only team to have beaten Malkin, Crosby and company in the last 10 games – and have done so twice.