Denis Puzyrev shook off the dust from the old cassette.   
Stadium songs are an essential part of British football culture.
It's hard to imagine the atmosphere at the Liverpool stadium without You never walk alone. Or West Ham without the bubble song. Before Manchester City matches, the playlist is always filled with hits from Oasis, the club's most famous fans.
Their Manchester United rivals also use the creativity of their famous fans. For 20 years now, players have entered Old Trafford to the song This is the One by The Stone Roses. Its author, soloist Ian Brown, says that he tries not to miss home matches and every time he feels excitement when a crowded stadium sings his song in chorus.
This week, the legendary founder of Britpop turned 60.
Since childhood for United: went against the family, as a child guarded George Best Street
"I wrote this tune in 1986 when I was on unemployment. I then could not even imagine that 20 years later, United would enter the field under her, "Ian Brown said in a 2009 interview with The Guardian. "When I hear it at Old Trafford, it really hits me every time. It's an amazing feeling. And banners in the stands with quotes from my songs … I know a guy, his name is Tufty, who makes banners in the fan stands. When he posted "For Every Manc a Religion" ("Religion for every Mancunian" – a line from Brown's FEAR song from the 2001 album), I could not believe it. This is my club, my city, my favorite club – and there are my lyrics. And then before the match they started playing This Is The One. And every time I go nuts, I think something like: "Wow … could I write this."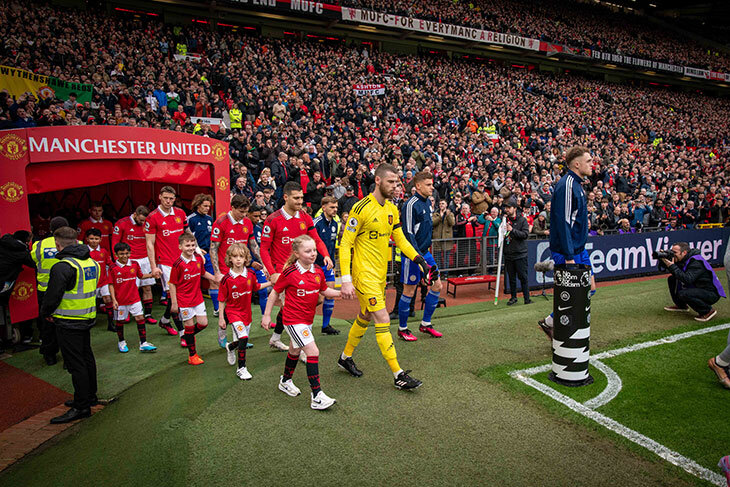 For Ian Brown, the songs embodied in banners and chants at Old Trafford are not just an excuse to satisfy vanity, but something more. After all, from early childhood he has been a fierce fan of Manchester United, a fan with 55 years of experience who went to this stadium when Bobby Charlton, George Best and Dennis Lowe were still on fire.
"I remember the day I started rooting for United," says Ian. It was May 29, 1968. I was 5 years old. The day before, my sister was born, and I stormed into the hospital. The hospital was boring, but there was a TV set showing the European Cup final. [Manchester United beat Benfica 4-1 at Wembley after extra time – Sports.ru]. I was a little kid, but I still remember this match in every detail. I checked out home as a United fan.
At home, the choice of little Ian was, to put it mildly, not happy. "My whole family is City fans," he says. – My father, my brother, cousins, nephews – they are all Man City fans. In my grandmother's house on the wall was a gallery of photographs of family members – children, grandchildren. And in the middle of all this composition is a portrait of Joe Corrigan [the legendary goalkeeper of Manchester City, who spent 16 seasons for the club – Sports.ru]. The family tried to convert me to their religion: my grandfather and grandmother always gave me some souvenirs with the symbols of the City, their flags. But I didn't take it, I said something like "Take it away, I don't need it. I'm for United. In general, he was the red sheep in our family.
The parents had to come to terms, and on his 8th birthday, Ian received a truly valuable gift from them – a ticket to Old Trafford, where United hosted Southampton. That game ended 5-1, and Ian Brown became a regular in the United fan section.
When there were no matches, he and his friends hung out in the city center near the Edwardia fashion store, which was owned by George Best, the idol of United fans. The goal of the boys was just to see Best, who often stopped by his store.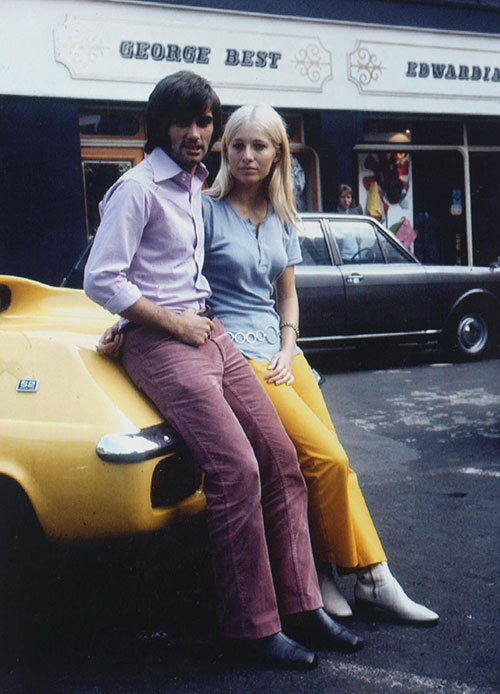 "There was a barbershop nearby, and we hung in it all day, waiting for George. We were then seven or eight years old. I remember once George drove up to the store in a yellow Lotus Europa with some blonde. We went out to watch. And there was a candy store around the corner, Best bought us a bag of toffees and said, "Boys, you can't hang around here all day. Find yourself something to do."
The occupation that young Ian found for himself was sports. First of all, he tried himself in football. "In elementary school, I imagined that I was the new George Best, but after moving to high school, I quickly realized that there were at least 50 people playing better than me," he admitted.
The next hobby was martial arts. Inspired by the action movies of Bruce Lee, he enrolled in the karate section and almost reached the black belt. "I already had a brown belt and trained for 18 months to pass my black belt," Brown recalled. "But when it was a few weeks away, I decided to quit karate. It was like a rebellion against teachers. I thought: who are they to give me grades. A very stupid act, as I now understand. But I felt like a rebel and wanted to go against the rules."