Nikita Mazepin started the new year by confirming his return to road racing: after being fired from Haas and making his Silk Way rally-raid debut, the former Formula 1 No. 9 will start on February 11 in the Asian Le Mans Series in as part of the newly created British team "99 Racing".
Here is the car – no logo of Moscow State University or Uralkali, only Mazepin's own fund We Compete As One:
Pay attention to the team logo!
The same 99 is at Nikita's event agency The 99 Events, which organizes luxurious parties in Russia and the Emirates: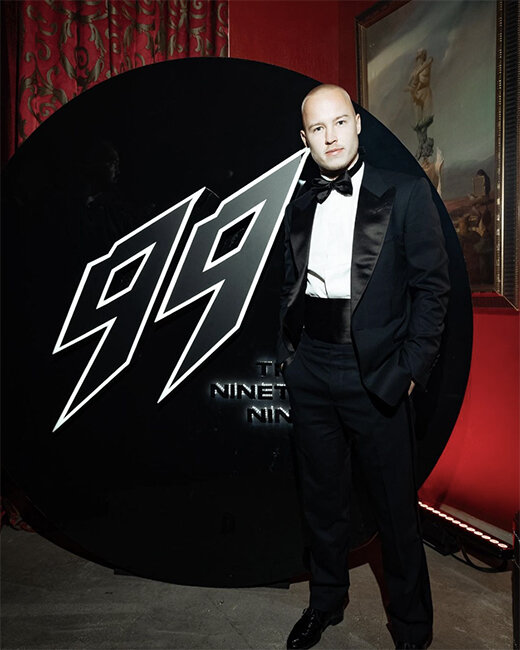 So it looks like the former Haas driver just found a way to get around the EU and UK sanctions and finally get back into world racing!
"I am excited to be returning to racing and will be competing in the Asian Le Mans Series. Together with my 99 Racing teammates, I hope to get a great experience in the sport that I love so much," commented Mazepin.
Nikita's company will be made up of the former pilot of the Renault World Series, GP2 and the WTCC World Championship Felix Porteiro and the young Briton Ben Barnicot, vice-champion of the 2021 series and 2022 champion in the GT class and Nikita's old friend from junior series (he even raced in F-3 for High-Tech, which belonged to Mazepin).
"I was Nikita's teammate in F3 so it would be fun to team up with him again to help with his first endurance racing experience," Ben said. "I think we have a very strong squad. I have unfinished business here, I'm sure we can win."
It would seem that 39-year-old Felix Porteiro was taken as a mentor and assistant – after all, he took second place in the "independent subclass" of the WTCC and won at least once in all seasons in his career – but so far it is very difficult to say:
"I'm so happy to be back in racing after 14 years away," said Felix, who retired in 2009. – I want to thank 99 Racing for the opportunity, everyone in the team is great professionals, and teammates are very experienced. I hope to learn as much as possible from Ben and Nikita!"