Another six months – and you can pick it up for free?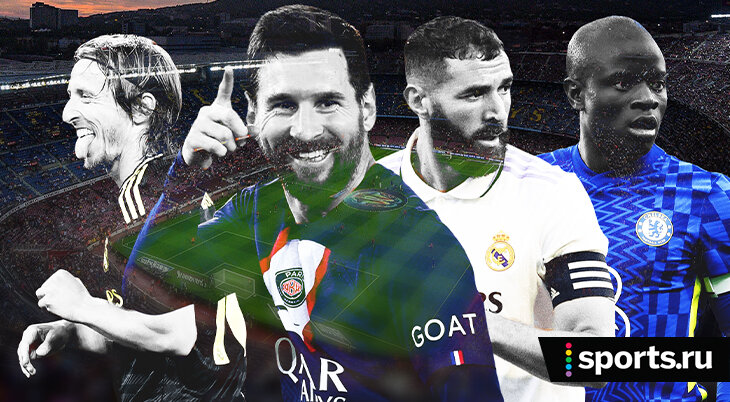 On January 1, the winter transfer window in Europe opened. In six months, many well-known players will expire current agreements. The puzzle for clubs is to part with them now at a reduced price or release them for free at the end of June? Or negotiate a new deal?
According to the rules, other clubs can start negotiations with these players now.
Premier League: Chelsea will lose the middle line, and Manchester United – the main goalkeeper?
And also:  Alex Oxlade-Chamberlain (Liverpool), Thiago Silva (Chelsea), Willian (Fulham), Yerry Mina (Everton), Jesse Lingard (Nottingham Forest), Caglar Seyuncu (Leicester ").
• Chelsea may part ways with two midfield players. On the one hand, it looks threatening, on the other hand, the club believes that both Kante and Jorginho will still remain. Even if Enzo Fernandez turns up.
• Manchester United last played without David De Gea in 2010/11 – just like in a previous life. But the club intends to keep the 32-year-old goalkeeper – is negotiating with him to extend the contract.
• The same can be said for Firmino – he's been at Liverpool for too long. Goal wrote in November that the Brazilian was offered a 2+1 contract and he was ready to stay.
• Gundogan's name has been associated with Barcelona, ​​but after the 2022 World Cup, Diario Sport wrote that the Catalans were confused by their age. And will Pep really let him go.
Example: even Benzema does not have a new contract yet (but it will). But the union of Busquets and Barca is in question
And also:  Hector Bellerin (Barcelona), Marcos Alonso (Barcelona), Dani Ceballos (Real Madrid), Sergi Roberto (Barcelona), Nacho Fernandez (Real Madrid), David Silva (Real Sociedad) ).
• How to imagine Real without Modric, Kroos and Benzema is unclear. Probably not, they all want to stay. Modric is ready to give up money options in Asia for this, and Kroos is ready to give up his retirement.
• Barcelona's desire to rejuvenate the team is written almost every year, so a reshuffle is quite possible. The Spanish media have repeatedly reported that both Busquets and Depay are ready to change clubs.
• Where David Silva will continue his career is still unknown. Perhaps it will depend on the place of Real Sociedad at the end of the season. And, of course, from the state – Silva turns 37 in January.
Serie A: Inter will update the defense, and Juventus will update the flanks?
And also:  Nemanja Matic (Roma), Chris Smalling (Roma), Andrea Belotti (Roma), Olivier Giroud (Milan), Zlatan Ibrahimovic (Milan), Pedro (Lazio), Ruslan Malinovsky (Atalanta).
• In Italy – just a European team of well-known forwards, mostly age. Belotti has a couple of years' extension option, Giroud is almost signed to a new contract and Dzeko (who turns 37 in March) doesn't mind staying but is thinking big sums in Asia.
Zlatan, on the other hand, rejected thoughts of ending his career, although he had not played for more than six months due to injury.
• Juventus could lose their flankers despite not having the best club season for everyone. Insider Nicolo Schira wrote that Cuadrado and Sandro would leave. Rabiot looks better, but Juventus are ready to let him go even in winter.
• Inter are the most conceding team in the top 10 in Serie A, so a change in defensive line would be logical. De Vrey was seriously interested in the Premier League last summer. Skrinjar, according to the same Skira, will be offered a contract with a salary increase.
Bundesliga: Mönchengladbach may not keep Sommer, and Dortmund – Mukoko
In addition:  Rafael Guerreiro (Borussia D), Mahmoud Daoud (Borussia D), Josip Brekalo (Wolfsburg), Erik Maxim Choupo-Moting (Bayern), Konrad Laimer (Leipzig), Remi Bensebini (Borussia M).
• It would be quite strange to see Borussia Dortmund without Hummels and Reus. Most likely, this will not happen in the near future, and both will extend their contracts for another year.
• An interesting question is what will happen to Sommer. He is interested in Bayern – and he is interesting in Bayern. Perhaps a full-fledged transfer will take place in the winter.
• A separate story – where Mukoko will play. The top clubs in the Premier League are hunting for the 18-year-old German, and Barcelona is also intervening. But there is also an option to extend the contract with Borussia. True, according to Sky Sport journalist Sven Westerschulze, the football player himself asks the club for 10 million euros for this.
Other leagues: Messi will stay at PSG, and Safonov will leave Krasnodar?
Plus: Jonathan Bamba (Lille), Houssem Aouard (Lyon), Moussa Dembele (Lyon), Ross Barkley (Nice), Jerome Boateng (Lyon), Aaron Ramsey (Nice) Wahbi Khazri (Montpellier), Viktor Tsygankov (Dynamo Kiev).
• Yes, it is possible to negotiate with Messi. And even hope for his free transition in the summer. But this is hardly possible – PSG will not let go. Marca writes that the contract is about to be renewed. Ramos may also stay, although there is an option with Al-Nasr.
• The 31-year-old Hames is 3+3 on goals and assists in the Greek league, and his chances of winning the league are about the same as returning to a top club – almost nil. But nothing is clear about the future.
• Of the Russian players whose contracts will end in the summer of 2023, it is worth highlighting Safonov, Barinov and Kuzyaev. It is possible that goalkeeper Andrei Lunev will return from Germany as a free agent. Of course, there will be interest in Krasnodar midfielder Alexander Chernikov. Rubin defender Ilya Samoshnikov, who stayed in Kazan after relegation to the First League, will also become a free agent.