The fate of Michael Jackson was so piercing and controversial that it is difficult to name at least some area of ​​the entertainment industry that he would not have influenced. Sports and basketball, in particular, occupied an important place in Jackson's life, and, as it turned out later, he himself touched the lives of outstanding basketball players.
And it all started, as usual, modestly.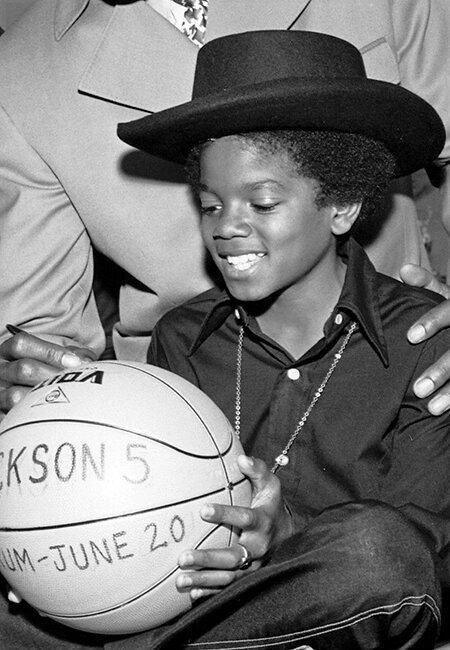 In the early 70s, Michael and his brothers opposed the "Dream Team"
This, of course, is not about a real confrontation, but about a musical number that became part of the television program "Going Back to Indiana". The program was timed to coincide with the release of the band's self-titled album Jackson 5, which was released in 1971 on Motown Records.
The film, in addition to the popular ensemble, was attended by comedians Bill Cosby and Tommy Smothers, musicians Bobby Daryl and Diana Ross. There were also athletes who formed a kind of "Dream Team" on the screen. And, curiously, two of the basketball five were representatives of the NFL: football players Ben Davidson and Roosevelt Grier. But the remaining trinity would have graced the roster of any NBA team. Along with Davidson and Green, Bill Russell, Elgin Baylor and Alvin Hayes, each of whom is a member of the Basketball Hall of Fame and personifies a certain era in the history of the league, came out to face the Jackson 5.
Basketball for the Jacksons in this context was closely associated with Indiana, the most basketball state. And the third track on the album was called "The Day Basketball Was Saved". The essence of the sideshow is as follows: the appearance of the invincible "Dream Team" means the death of basketball, in order to save it, the five Jacksons go up against the giants, defeat them and return the intrigue to the game.
As it turned out later, acquaintance with these great basketball players was only the beginning of a close relationship between Jackson and the NBA world.
The album "Dangerous" became the most "basketball" in the career of Michael Jackson: Magic and Jordan starred in the singer's video clips
The record, which included such hits as "Black or White", "In the Closet", "Who is it", "Remember the Time", "Jam", was released in November 1991, but with famous people, one way or another involved in this recording, Jackson met long before.
Take at least the main charm in the history of the NBA, Magic Johnson. The legendary Lakers point guard appeared in the video for the song "Remember the Time" along with Hollywood star Eddie Murphy, Somali top model Iman, rap group "The Pharcyde" and the famous Tiny "Deebo" Lister from the movie "Friday".
Johnson played a small role as a court spokesman in the video, which is set in ancient Egypt.
Calling this action a clip is a bit of a stretch. The process was directed by John Singleton, who has credits such as the Oscar-nominated film The Block Boys and the thrilling drama Poetic Justice, starring Tupac Shakur and Janet Jackson. The very atmosphere on the set was more like creating a blockbuster than working on a video sequence for a song.
Magic met Jackson back in the 80s. For two celebrities who often cross paths in Los Angeles, it was not difficult to do this.
The basketball player was the first to take the initiative.
"I toured with the Jackson 5 three times before I was considered an up-and-coming basketball player and before I got into the NBA. Call me whatever you want, but when it comes to Michael's music, I'm one of his crazy fans. I am no different from them, "Magic admitted in an interview with Variety.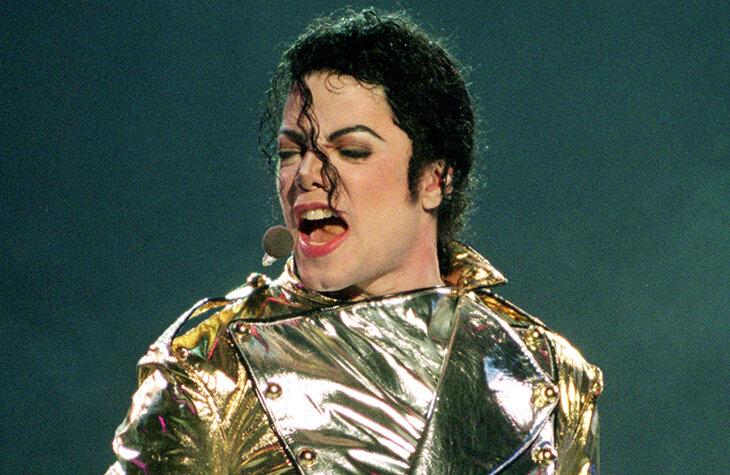 In gratitude for his willingness to meet with him, Magic invited Jackson to the Lakers game, and he, albeit reluctantly, agreed.
"If you want to understand at least a little bit, Michael was somewhat popular, then here's a story for you. I arranged the best seats for him at the Lakers game. Michael is a very careful and prudent person, even when he does not want to do something, he explains it as diplomatically as possible. He refused for a long time, but eventually agreed.
And what do you think? As soon as he sat down in his seat, people began to flock to him from the most distant sectors of the arena. Top, side, bottom. We had to stop the match to take him out of the stadium. Then I apologized to him for a very long time, and he only smiled and said that everything was fine. Everyone says that the Lakers of the Showtime era were popular – yes, they are. But even they turned into a regular basketball team when the fans saw Michael Jackson, "Johnson recalled.
One of the main singles from the album "Dangerous" along with "Remember the Time" is "Jam". This is the first song on the album, and with its sound it was supposed to set the tone and atmosphere of the record. Daring, rhythmic, with a jazz solo on the trumpet, and Heavy D's "Jam" rap-busting made it clear that Jackson was concerned not only with the globally abstract destinies of the world, but also with the quite mundane problems and joys of street life, of which basketball was a part.
Using his example and the example of Michael Jordan, Jackson wanted to show what peaks ordinary people can achieve if they improve their skills. True, in order to organize the shooting, I had to sweat.
"I didn't want to do it. He immediately said: "This guy will try to persuade me to dance, and I will look just ridiculous." I didn't want to feel embarrassed, but then I decided, "Hey, it's Michael Jackson. When will you have the opportunity to get to know him, spend time in his company, and even star in his video? Jordan explained his indecision.
Due to Jordan's busy schedule, they decided to shoot in Chicago, in the strictest secrecy. The group had 3 days for everything, there was no script as such, and David Kellogg, who had never worked with Jackson, was in the director's chair.
"It was a strange and amazing experience. The process was more like filming a documentary than a video clip. Jackson looked like a shy child. He brought with him toy water cannons, radio-controlled cars, and a designer. He acted a little distant, but as soon as Jordan appeared, Jackson immediately blossomed. As if an older brother or comrade was honoring him with attention.
Jackson instantly turned on, showed him dance moves, encouraged Jordan, listened to stories about how he trains. There was nothing fake about this communication, nothing rehearsed. Both sincerely admired each other and did not hesitate to look funny. Yes, Jackson was as bad at basketball as Jordan was at dancing, but that ended up being one of the hallmarks of the video," Kellogg said in an interview with ESPN.
And Kellogg wasn't exaggerating. Now, looking at how Jordan explains to Jackson who the point guard is, and he teaches him how to moonwalk, it's hard to imagine that such a relationship can be orchestrated.
Jackson invited Shaq to participate in the song, and then wanted to buy his house … Although he did not sell it
Shaquille O'Neal's love of music is well-known, although his talents in this area can have a traumatic effect on too impressionable citizens. But this happens when you do not have creative inclinations, but you sincerely love the process itself.
Shaq began DJing back in the 1980s, and in 1993 he released his first rap album, Shaq Diesel, which, unexpectedly for many, made it to the Billboard top 25 and received platinum status.
A year later, Shaq presented "Shaq-Fu: Da Return" and, despite a lukewarm critical reception, succeeded on two counts. First of all, there were some big name producers already working on the album, whether it was Wu-Tang Clan chief sensei RZA, West Coast rapper Warren G, or New York duo Erick Sermon and Redman. And, secondly, O'Neill showed that he likes to make music on an ongoing basis, that for him this is not just a whim.
Such persistence bribed Michael Jackson, who invited Shaq to perform a short verse for the song "2Bad" from the 1995 album "History: past, present and future". Shaq doesn't exactly make the weather on the track, but that's how O'Neal's acquaintance with the king of pop began.
The funniest story involving both happened a couple of years later.
"When this happened, at first I thought it was some kind of prank or maybe I was hallucinating. I was living in Orlando at the time, and the doorbell rang, I opened it, and Michael Jackson was standing there. Yes, just like that, he took it and appeared at my door … I invited him to come in, he asked to look around, I say: "Of course, feel at home." It was a huge house of 70,000 square feet, with a giant bed that could accommodate 50 people.
He walked around and said, "I want to buy a house." I was a little upset, and I was like, "He's not for sale." And he, in turn: "It's a pity, well, next time you come to me." I then came to his house, and he had a real zoo there. Not just animals in cages, I'm talking about pastures with giraffes and jungles with orangutans. This dude had a natural zoo," Shaq marveled in an interview with Drink Champs.
Michael Jackson influenced Kobe Bryant the most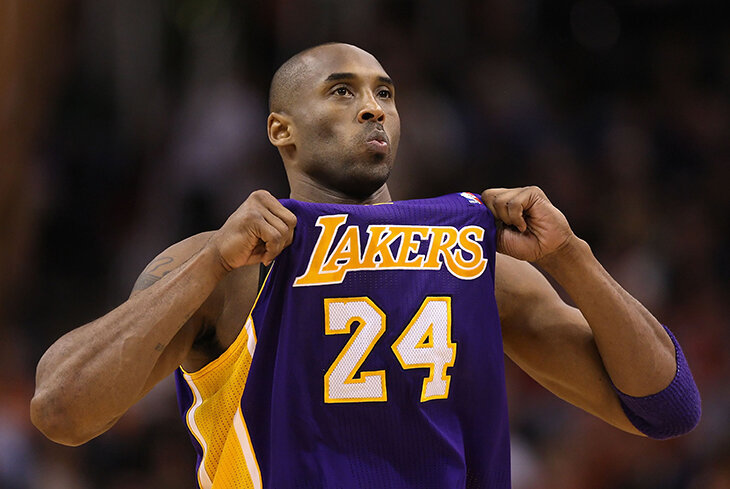 Surprisingly, Michael Jackson and Kobe Bryant were much closer than is commonly believed.
Their warm and sympathetic relationship developed in Bryant's debut season. When Kobe started playing in the NBA, he was often an easy target for criticism. He got it for the fact that he came to the NBA right from school, for not looking for partners with transfers on the court, for avoiding teammates outside of it.
Bryant, who at that time had not yet formulated the concept of "Mamba Mentality" for himself, the attacks were driven into despondency.
"I was scolded for being an introvert and taking the game too seriously. At some stage, I could not understand what they wanted from me at all. On the one hand, you are told to be professional. And at the same time they say that you need to relax and wait for everything to work out by itself. And then one day I was working out at the Gold's Gym, an employee comes up to me and says that they ask me to answer the phone. I picked up the phone and couldn't believe my ears: it was Michael Jackson. He said, "Don't change for them. You must not lose focus. If you want to be one of the greatest of all time, you must study the great people of all time. You have to be obsessed with what you do and how you do it," recalled the first communication with Jackson Kobe.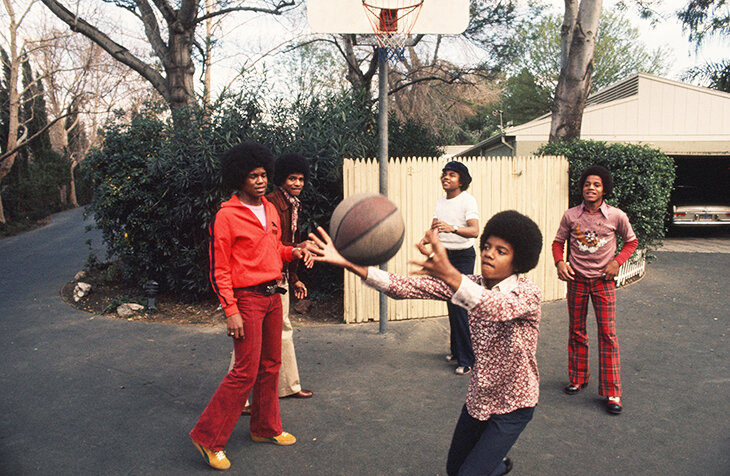 Later, Bryant repeatedly said that preparation was the main thing he learned from Jackson.
"We often talked about how Michael prepared for making music, for concerts, how he spent hours in front of the mirror and perfected the movements. He taught me what he did himself: he told me in detail how he worked on the Thriller and Bad albums. His words confirmed my suspicions. What I really needed. I needed to know that I should focus on my craft and never give up. Because what Michael did – and how he did it – could seem crazy to the average person. He helped me get to the level where I was able to take three titles with Shaq. My mentality is not sporty. It's not from Michael Jordan. It's not from other athletes. It's from Michael Jackson. It was he who raised this confidence, concentration, desire to be the best in me, "Bryant acknowledged Jackson's merits in his own achievements.
In addition, Bryant learned one more thing from Jackson: life is not about constantly increasing your income. To be the best in your business, and not the highest paid – that's another of the musician's postulates. Michael wanted to be the best performer; Bryant wanted to be remembered as a winner, not as a trademark.
"Guys now have social media, platforms to speak up, they want to build brands. I understand in which direction they are moving and why, but I cannot identify with them. This is not for me. I am focused on one thing and one thing only – to win as many championship titles as possible, "Bryant specified priorities.
Once on The Jimmy Kimmel Show, the host asked Bryant about how he manages to be so focused on work and who serves as an example for him.
The answer followed immediately.
"Michael Jackson. I thought I worked hard until I met him," Bryant replied without hesitation.
He also told how he stayed with Jackson at the Neverland Ranch. They visited the zoo, watched movies at the cinema, ate dinner, and at the end of the evening Michael presented him with several films and books, including Richard Bach's story-parable Jonathan Livingston Seagull about a bird learning life and the art of flight.
The significance of Jackson in Kobe's life is also confirmed by the fact that the basketball player was one of the few whom Time magazine invited to write an article "Remembering Michael", timed to coincide with the death of a great musician.
"Besides being a genius, Michael was just a really good person. He got me hooked on movies that I usually never watch. Films by Fred Astaire. All old classics. I would never have paid attention to them if not for him," Bryant recalled.
In addition, Kobe remembered how Jackson wanted to please him and his fiancée Vanessa.
"I remember how Vanessa and I told him that we were going to get married. Michael was very excited and immediately suggested that we have a wedding at his ranch. We wanted to get married privately, and a ranch would be a great option, but it was important for us to get married in a church, so we thanked and declined. He was an exceptionally tactful, intelligent, purposeful and talented person. Probably Michael Jackson was the most influential mentor I have ever known," Bryant admitted.