Man City striker Julian Alvarez impressed at the 2022 World Cup – scoring four goals, giving one assist and helping the Argentines win the World Cup for the first time in 36 years. But at home he got into history.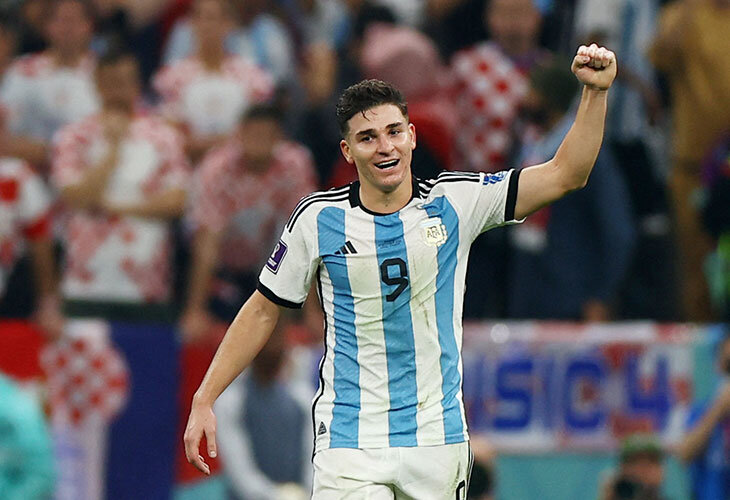 Julián was welcomed at home as a hero. A video has gone viral on the net , where Alvarez approaches a crowd of fans to give an autograph. But it dispersed not because of cuteness, but because of the reaction of Julian's girlfriend, Maria Emilia Ferrero. On the video, you can see and hear that the girl is doing everything so that the player spends as little time as possible on the photo shoot. Maria allowed the young fans to take only a couple of group shots – although each of them probably wanted to get a separate photo with an idol. 
"Guys, one more photo and that's it. We've got to go," she said.
What is happening in the video so embarrassed one of the fans that he launched a petition on Change.org, which urged Julián to break up with his girlfriend. It turned out that many more people did not like her behavior: at the moment, the fan's appeal has collected more than 20 thousand signatures.
Angry reactions reached Maria herself. A few days after the publication of the petition, the girl got in touch on social networks.
"Hi all! I consider it necessary to clarify the situation and explain the context. That day we had dinner with my family. At two o'clock in the morning a crowd of boys and girls came to the house. Most of them are my students whom I trust. As I was about to leave, Julian came out of the house to greet the guys. We decided that a group photo with the world champion would be a great memory for them – I was just trying to organize it all. Sorry if my reaction seemed inappropriate to you – I hope you can understand me, "Ferrero wrote.
Maria is also an athlete. She used to play field hockey professionally, and now she teaches physical education at school.
Alvarez himself, it seems, is not very upset by the hate against Maria and is certainly not going to leave her. On New Year's Eve, the striker posted a story where he confessed his love to his soulmate. Julian and Maria come from the same Argentine village of Calcin, so their relationship has been tested for years.
A little earlier, City fans confessed their love to the striker, who greeted the world champion with a standing ovation at the Etihad.