Norwegian biathletes did not win the relay at the World Championships in Oberhof ! The biggest sensation happened in the crown race.
How did the Norwegians get out of the last places and why didn't even Johannes Bo save them?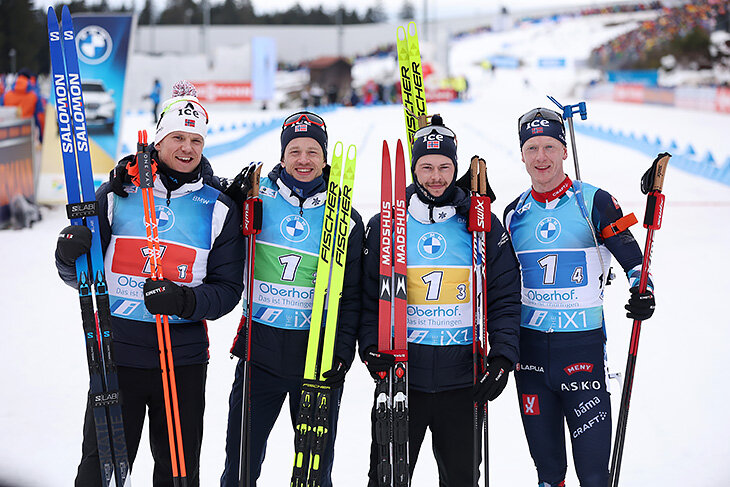 • Norway entered the men's relay as the clear favourite. Four relay races have already taken place this season – all four have been won by the Norwegians. At the World Championship, they declared the best in the individual races of this World Championship:
Vetle Sjöstad Christiansen: three top 10 finishes.
Tarjei Bo: sprint silver and two more top ten runs.
Sturla Holm Lagrede: two silvers and a bronze.
Johannes Bo: three golds.
There seemed to be no rivals: no other team was as good and balanced as Norway. And not only in individual races – they also took both mixed relay races. But at the decisive moment, everything went wrong.
• Important: the relay races in Oberhof could be canceled (more precisely, moved to the last leg in Östersund) due to strong winds. On the morning before the race, the organizers nevertheless decided that the wind conditions would not interfere with the competition.
But, of course, the wind affected the shooting: of the 19 finishing teams, only two did not enter the penalty loops – Italy and Romania.
• Christiansen missed twice on the first lap and took so long to fire extra rounds that he finished 20th (out of 22 teams!). Perhaps the backlog, which Vetle immediately caught, affected the performance of the entire team: almost always the Norwegians fell into gusts of wind, while the leaders fired in calm.
On the stand, Christiansen was close to the penalty loop, but closed all the targets. However, the backlog after the second shooting reached a minute. The speed on the track did not help – Vetle was the fastest, but did not radically turn the tide.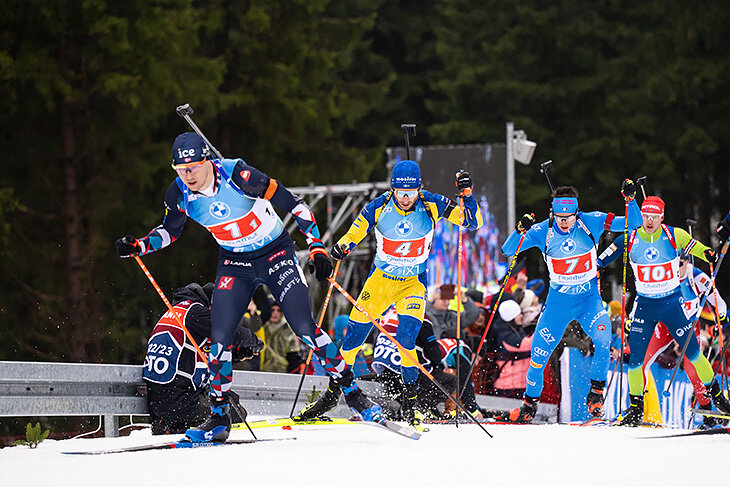 By the way, all the Norwegians won their stages in terms of skiing time: in total they brought the French more than a minute and a half. But they shot for a very long time – two minutes slower.