Letter from Al-Nasr midfielder Jaloliddin Masharipov.
In December, Jaloliddin Masharipov followed Cristiano Ronaldo at the World Cup, then monitored the news about his move to Saudi Arabia, and now he is recording joint videos with him and earning penalties for him – they have been partners in Al-Nasr for more than a month.
Ronaldo plays under his favorite seven – in January, Masharipov voluntarily gave the Portuguese his number, and now every morning he meets the superstar in training and exchanges a few words, like you and your office colleagues.
How did Cristiano change the life of the team? Does the coach bend under him? Do partners take care of the superstar in training?
Word to Jaloliddin.
***
Hello! My name is Jaloliddin Masharipov, I play with Cristiano Ronaldo.
In 2021, I moved to Al-Nasr from the Uzbek Pakhtakor. I had offers from several clubs from Russia, the UAE and other countries, but I chose the championship based on its strong level.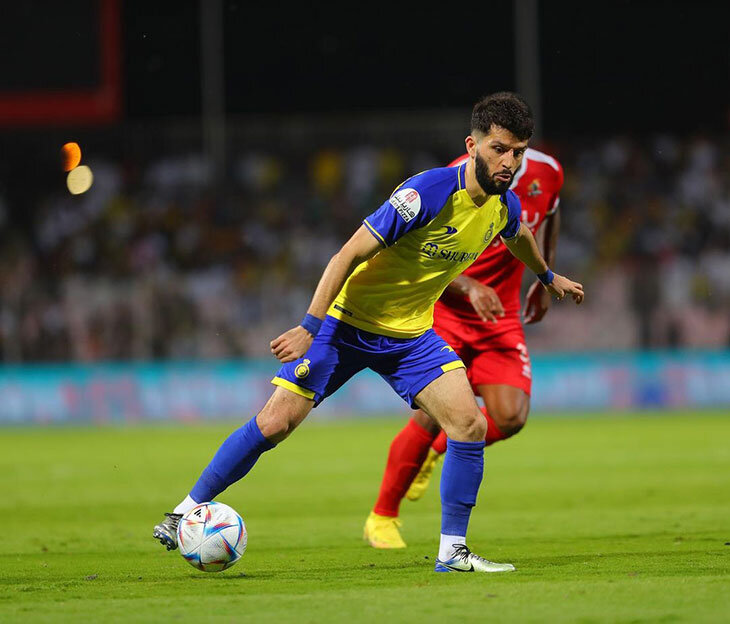 Saudi Arabia as a country did not really surprise me, but I did not expect such a football atmosphere. Football is very popular here. I was impressed by how many fans go to the stadiums and how they support their teams. No wonder the Saudi Arabia team made a splash at the World Cup.
The local championship is of a very good level. Playing in Arab countries, especially in Saudi Arabia, is not easy. The arrival of strong players from Europe has raised the level of the league, but it is not easy for them here either. Not all legionnaires can play at their level here, because each team is cut throughout the match. So the transfer of Ronaldo is a well-deserved achievement of the entire football of the country.
Many are interested in what Cristiano is like in life: what he talks about, how he trains, where he lives. Well, I can tell you something.
Ronaldo made contact with the team from day one. There are no problems with the language, he easily communicates with everyone. With the locals – in English, because many speak it fluently. With legionnaires – in Spanish.
He is accompanied by an interpreter and bodyguards. He is a popular person, so he took sufficient precautions.
Cristiano stayed in one of the best hotels. Soon he will move into one of the luxury villas. This opportunity is also provided to other players. Someone prefers to live in a hotel, someone chooses one of the houses near the stadium. The club creates all the necessary conditions for the players.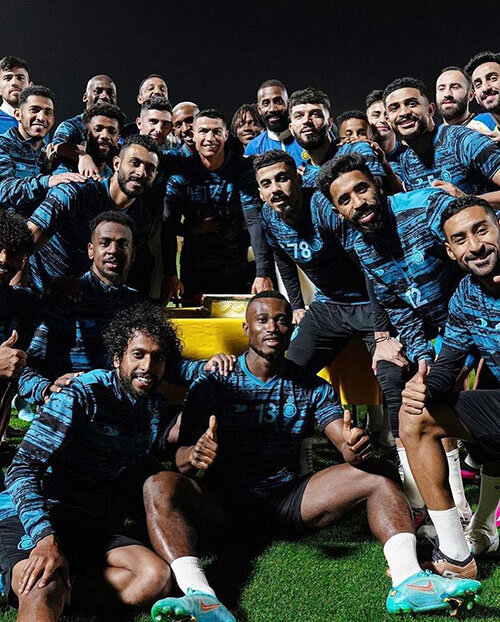 His salary is of little concern to us. We have high-level players in our team, but Ronaldo is one of the brightest players in history. Naturally, he is paid big money, but he deserves it. All the rest are also quite good conditions.
Ronaldo in the early days spoke to us and said that we should be one family, and stressed several times that he came for trophies. He communicates with everyone on an equal footing, so respect for him is growing every day. He is a great role model.
I already knew that Ronaldo is a top-level player. To do this, it is not necessary to play with him on the same team. His awards and achievements speak for themselves. Cristiano has nothing more to prove in football. He proved everything even before he came to Al-Nasr.
At the same time, his status does not give any football privileges. I assumed that my partners would not play closely with Ronaldo in training, but that was not the case. Everyone tries to give all the best, but sometimes we protect him, like all our partners. You can't go hard into a joint, rush into a tackle. Nobody asked us about it, we just protect him from injuries. This is fine. This is how we take care of any teammate.